This post may contain affiliate links, meaning if you book or buy something through one of these links, we may earn an affiliate commission at no additional cost to you. Learn more
Oh, Kentucky. Miles of horse pasture, hills bluer than the sky on a cloudless day, spring festivities, and winter snows. Oh, and of course, some of the best country cuisine in the United States.
We compiled 21 jaw-dropping, mouth-watering, finger-lickin' good Kentucky foods that you must try if you're ever in the bluegrass state. Skip KFC and try these dishes for an unforgettable culinary experience!
Foods and Drinks You Must Try in Kentucky
Appetizers, Sides, and Condiments
We start with a delicious, refreshing spread created by caterer Jennie Carter Benedict in Louisville during the 20th century.
Since then, it's become a signature Derby treat and is great for tea parties, luncheons, and any other daytime gathering. It's a cream cheese-based spread made light and tangy with cucumber, green onion, and dill weed.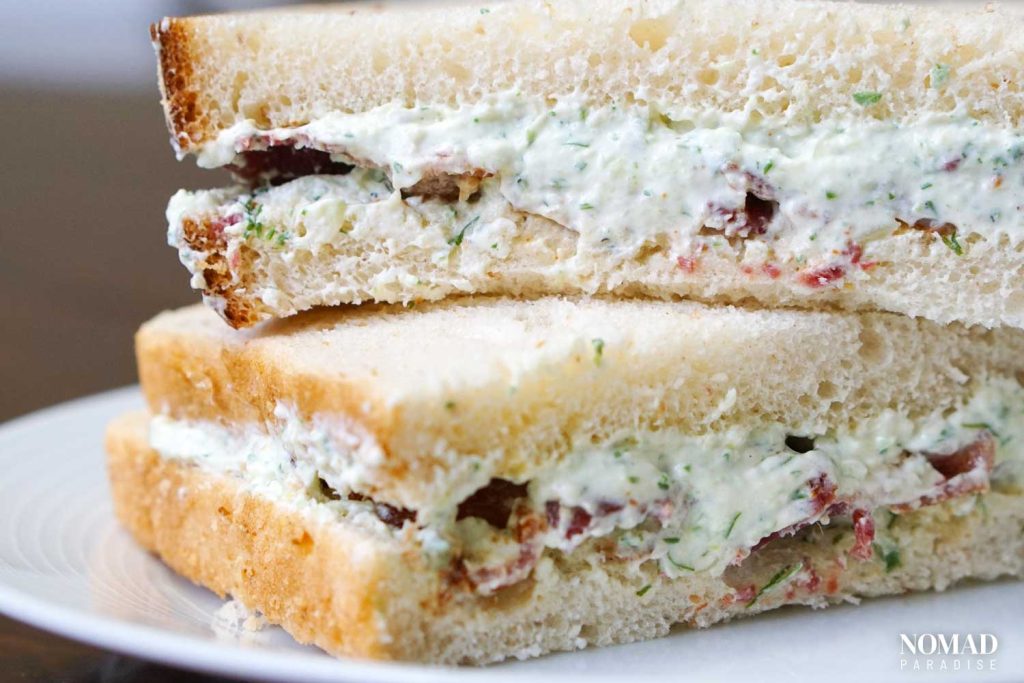 Many people in Kentucky also love this spread with bacon in a sandwich.
Read more: Benedictine Spread Recipe
2 – Beer Cheese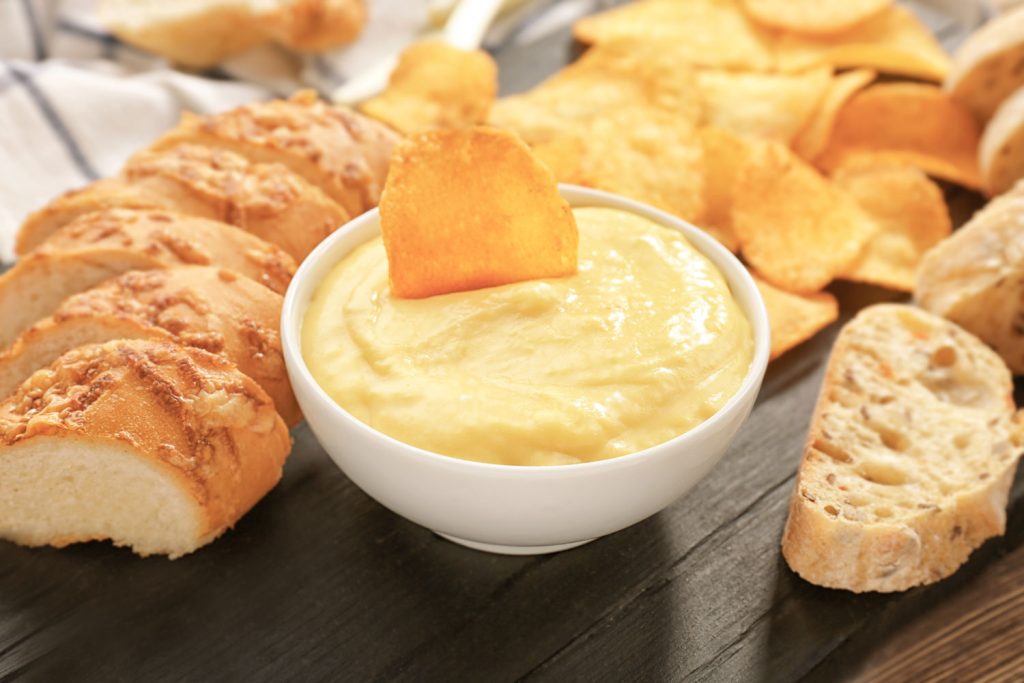 Winchester, Kentucky is the home of beer cheese. It's known for its annual beer cheese festival that takes place in the summer, as well as a 13-stop beer cheese trail across the county.
The product is basically ubiquitous in Kentucky, and other states are missing out on the sharp, rich flavor of the cheese dip.
It's worth trying anywhere, but if you can make it to Winchester, you'll get the most authentic beer cheese experience.
3 – Henry Bain Sauce
Check Price on Amazon
Headwaiter Henry Bain at the Pendennis Club in Louisville, Kentucky created this sauce. Over 100 years later, it's still served at the long-standing downtown social club and is also sold by the bottle.
The recipe includes steak sauce, Worcestershire, ketchup, chutney, and pickled walnuts. You could make your own or buy a bottle from almost any gift shop around Louisville, but I'd recommend trying it over a steak at the Pendennis Club to get a true taste of the sauce's history.
Mains
4 – Catlett's Deli Fried Chicken in La Grange, KY
Catlett's Deli has arguably the best fried chicken on this side of the Mississippi, as far as I'm concerned. This small gas-station-turned-food-mart off the KY-53 in La Grange is renowned for its gorge-worthy fried chicken.
Between the kind faces behind the counter and the perfectly-fried and flavorful skin covering juicy and brined chicken, this place will meet all your comfort food needs. Try mashed potatoes or green beans for a delicious side.
5 – Claudia Sanders Fried Chicken
Did you know that the famous Kentucky Fried Chicken originated in this Shelbyville, KY dining house? After selling KFC, Colonel Harland Sanders and his wife, Claudia, opened up this dinner house and continued serving the famous chicken.
The restaurant still offers a cozy dining experience in a beautiful building. Served along the chicken are great sides, from classic country cooking to KY-specific dishes. Try a trip on a Sunday to eat at the buffet!
6 – Hot Brown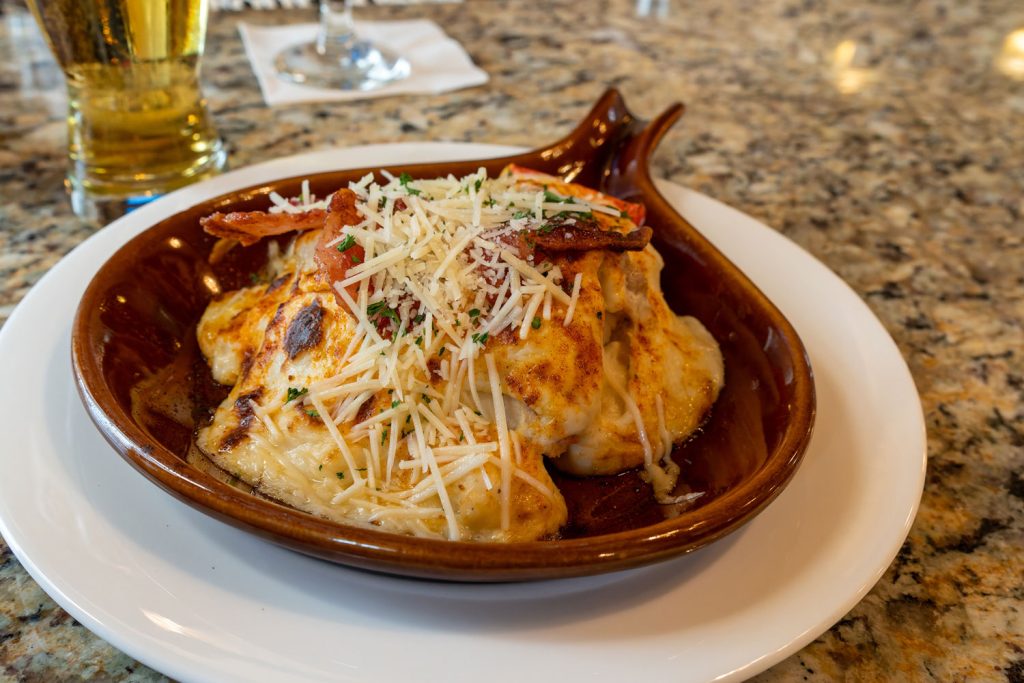 If you're ever in Louisville, you must try a hot brown. This decadent warm sandwich was created at the Brown Hotel, on 3rd and Broadway in downtown Louisville.
It was created as a late-night-dinner option, which makes sense – after a night of drinking, nothing can hit the spot quite like a hot brown.
It's an open-faced sandwich with turkey, ham, and bacon. The meats are covered in Mornay sauce (similar to Bechamel) and tomatoes, then broiled until everything gets crispy.
7 – Burgoo
Burgoo is a cross between stew and barbeque, often with different meats such as rabbit or deer. It brings up a homey feeling for many Kentuckians due to the communal nature of its cooking process. Often, burgoo-cooking events are used for fundraising in Kentucky.
Both Owensboro and Lawrenceburg, Kentucky claim to be burgoo capitals, so you can't go wrong trying the unique stew in either.
8 – Soup Beans from Zim's Cafe
Soup Beans are a traditional Appalachian food, especially in the winter, due to the coziness and nourishment provided by the meal.
The dish includes pinto beans, ham, and fried potatoes. It's accessible for Kentucky mountain folk because beans can grow in the dry, rocky terrain of Southern Appalachia.
Zim's Cafe in Lexington, Kentucky is one of the many Kentucky restaurants that serve authentic soup beans. This stripped-down dish offers some insight into the less-urban history of Kentucky.
9 – Mayan Cafe
The Mayan Cafe is one of Louisville, KY's longest-standing innovative and sustainable restaurant options. The restaurant opened in 1997 when Chef Bruce Ucán opened its doors in the then-small neighborhood of Nulu.
Today's Mayan Cafe stands more popular than ever with a food truck and seasonal menu. If you're in the market for a locally-farmed and delicious meal out on the town, we highly recommend this Mayan spot. Make sure you book a reservation.
10 – Skyline Chili
Skyline Chili technically has its roots in Ohio, but it made the list because it's such a favorite among Kentuckians. Besides, Cincinnati isn't that far away.
Anthony Bourdain once called Cincinnati chili a "hybrid," because it's served over a bed of spaghetti. The chili itself has an almost sweet flavor with nutmeg and cinnamon seasonings. The recipe is often recreated among Kentucky households.
11 – Chicken and Waffles at the Silver Dollar
Finally, I've got to end the list of mains with another chicken recommendation, and you won't want to miss this one!
The Silver Dollar is arguably the best late-night spot for fried foods, and their chicken and waffles never miss. The restaurant's ambiance is as new-Kentucky as you can get. There are nods to southern aesthetics like Piggly Wiggly and Hank Williams on the radio, but you'll find a menu of innovative takes on tradition.
Find yourself a seat at the bar or in a booth underneath the Silver Dollar's famous red Christmas lights, and you're guaranteed to top off your night right. Oh, and pair your chicken and waffles with a craft cocktail or a beer from their list of locals.
Desserts
12 – Bourbon Balls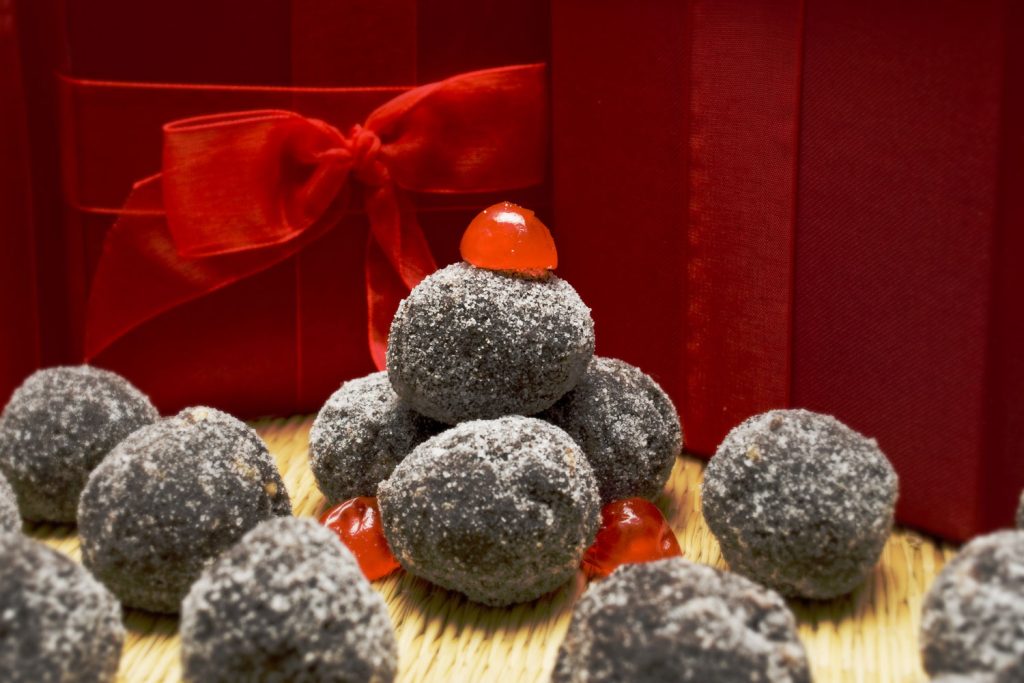 Bourbon balls are another Kentucky classic, created by Ruth Hanly Booe in 1938. The original recipe is available for purchase at Rebecca Ruth Candy shop in Frankfort, Kentucky's capital city.
These bite-sized confections contain bourbon and chocolate, and a plethora of secret ingredients: hence, why you must get them at Rebecca Ruth's!
They're absolutely decadent. However, they have a high alcohol content, so don't eat them if you're driving.
13 – Derby Pie
This decadent chocolate-and-walnut pie was created in the small town of Prospect, Kentucky in 1950.
The actual recipe is a secret held by Kern's Kitchen in Louisville. This pie is a must-try with a rich history of keeping the recipe secret. Give it a go, especially around Derby time!
14 – Shaker Lemon Pie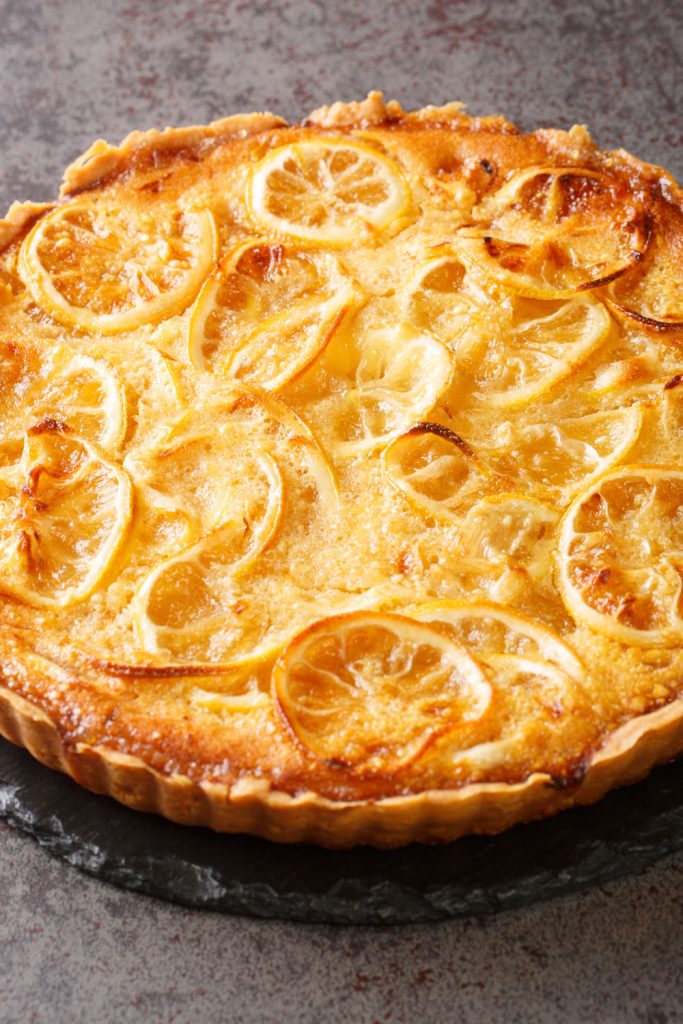 This pie is served at Kentucky's famous Shaker Village at Pleasant Hill. The village isn't just a tourist attraction: it's a fully-functioning and working village. The shaker residents just so happen to allow curious visitors to see how they live and witness a taste of their culture.
One particular thing you can taste is their delicious lemon pie. Recipes are available online, but the most authentic pie is available if you visit Pleasant Hill.
This lemon pie is especially tangy because the recipe calls for use of almost the entire lemon, including the pith.
15 – Creampuff from Plehn's Bakery
Plehn's Bakery is another local Kentucky shop that's been standing for almost 100 years. The Louisville bakery is known for gorgeous cakes and all kinds of pastries, but we think their creampuff is the best.
The delectable dessert is silky, creamy, and filling in all the best ways. And it's been massively adored for long enough for it to be considered a hallmark treat.
A warm coffee and a Plehn's creampuff? There's no better way to start a Kentucky day!
16 – Modjeska Candy
Check Price on Amazon
Nothing satiates a sweet tooth like a Modjeska – they're really sweet! This cute confection is a caramel-dipped marshmallow that originated in the 1880s in Louisville.
Candy maker Anton Busath wanted to honor actress Helena Modjeska while she was performing A Doll's House right next door to Muth's Candies.
You can find Modjeska all around Kentucky candy stores, including Muth's and Dundee in Louisville, as well as Bauer's Candies in Lawrenceburg.
17 – Ruth Hunt Candy
Check Price on Amazon
Ruth Hunt Candy Co. in Mount Sterling, KY has been a source of handmade-with-love chocolates for almost 100 years.
The most famous confection coming from this prized confectioner is called a Blue Monday: a minty-cream-centered candy covered in rich dark chocolate.
This candy shop creates a plethora of other Kentucky-related treats, such as Ale-8 lollipops and Woodford Reserve bourbon balls.
Drinks
18 – Ale-8-One
Check Price on Amazon
Did you know this drink is actually pronounced "a late one"? Chances are you may have never even heard of Ale-8, because they're pretty much only for purchase in Kentucky!
And it's a shame because an Ale-8 is one of the best ginger sodas you'll ever drink! This drink, like beer cheese, was created in Winchester, KY, and you can even visit the factory.
19 – Mint Julep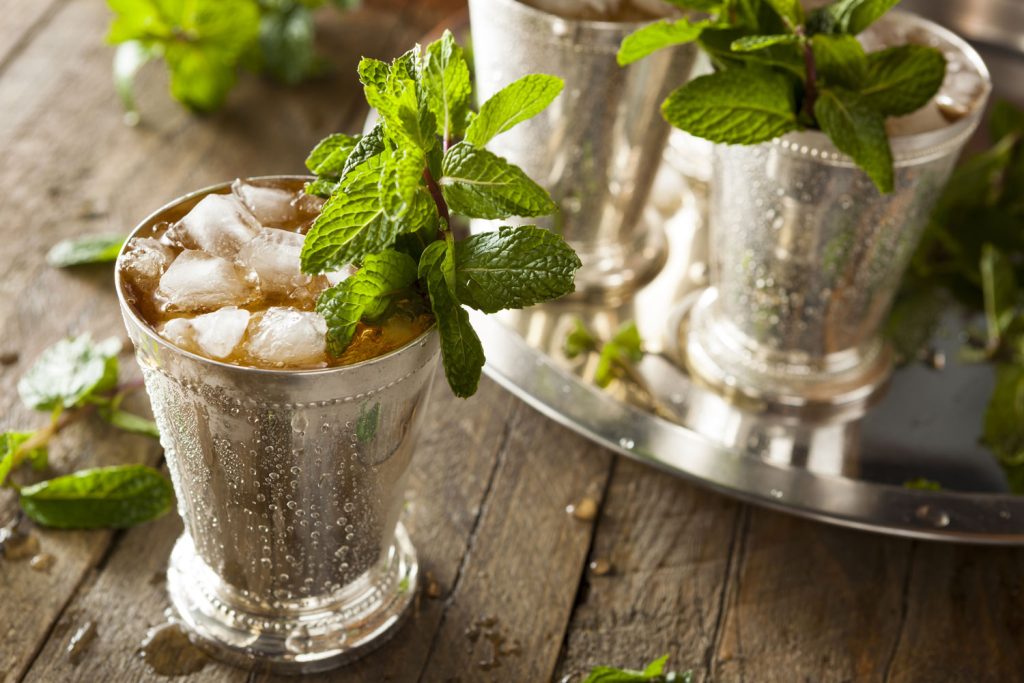 Traditionally served in a silver cup, Mint Juleps are the #1 drink on Kentucky Derby Day. It's always made with mint leaf, Kentucky bourbon, simple syrup, and crushed ice, but the preparation might change depending on which Kentucky bar you visit.
The drink's been promoted at Churchill Downs for the Kentucky Derby since 1938, so the two basically go hand-in-hand at this point.
20 – Oaks Lily
This underrated cocktail is the little sister of the Mint Julip. The Oaks Lily is served at Churchill Downs on Oaks Day, another famous horse race that happens the day before Derby.
The Oaks is like the Derby for female racehorses, so its iconic drink has a traditionally feminine edge and appearance with ingredients like vodka, orange liqueur, cranberry juice, and lemon.
21 – Moonshine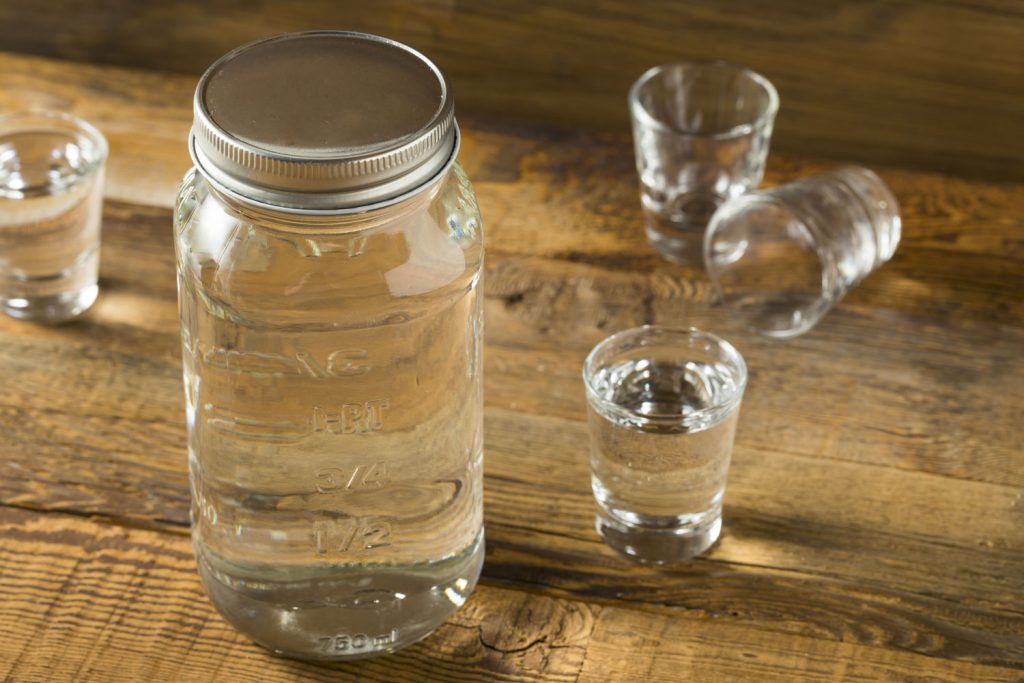 Appalachia is famous for moonshine, so you'd be right to drink it in Tennessee, West Virginia, and any other far-east mountain country – that includes Kentucky.
The moonshine business thrived during Prohibition. Making your own moonshine at home is illegal today in most states. In Kentucky, there are a handful of distilleries around that offer tastes of authentic moonshine – a rarity these days. One such distillery is Buffalo Trace Distillery in Frankfort, Kentucky. Try some bourbon tasting while you're there, as well.
Foods and Drinks to Try in Kentucky Summary
Our trip through the culinary delights of Kentucky has been one of sheer indulgence, I'm sure you'll agree. There's so much great food to try across the state, and there are plenty of unique and delicious dishes to discover.
These 21 dishes capture so much of what is wonderful about Kentucky and will give you plenty of new entries to your 'top foods' list, I can assure you!
You Might Also Like to Read
Save and Pin for Later
Visiting Kentucky soon? Keep this article for safekeeping by saving it to one of your Pinterest boards.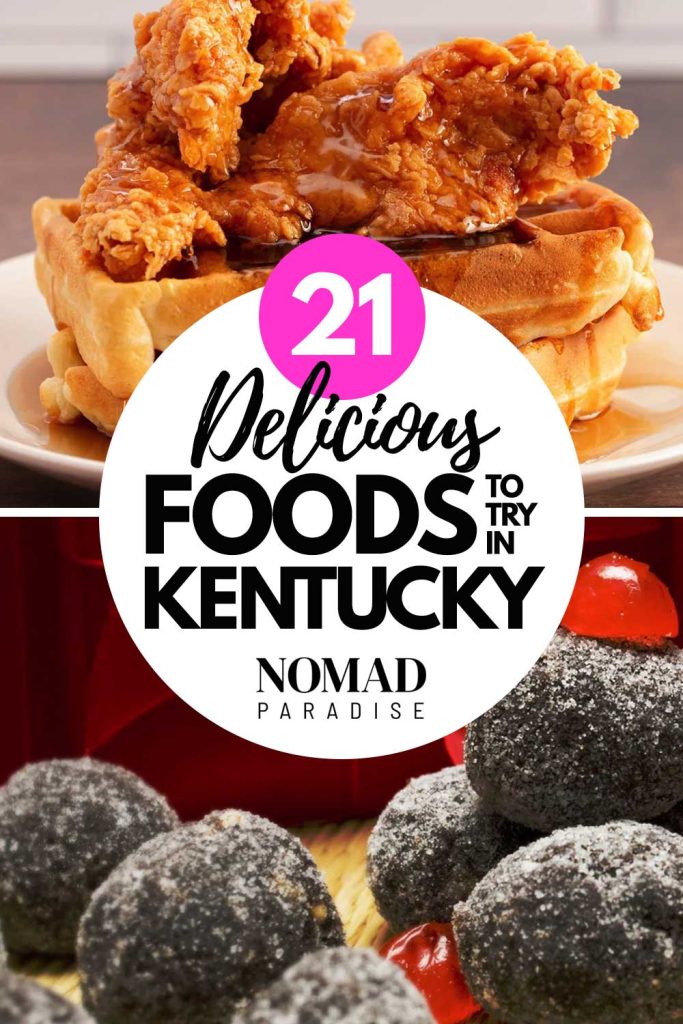 Contributor: Ella is a native Kentuckian who learned to ride a horse before she could walk. She is a passionate writer of food, non-fiction, and her home state.