This post may contain affiliate links, meaning if you book or buy something through one of these links, we may earn an affiliate commission at no additional cost to you. Learn more
A mix of vast and beautiful deserts, mountains, valleys, plains, and some of the world's most electric cities, California truly has a place for everyone: in fact, there are even places that have not been discovered yet!
I love living in and traveling all over California, and my rundown of 23 breathtaking, relaxing, and adventurous places to visit in California will help you plan a trip like no other.
Places to Visit in California
The beauty of California has been documented, traveled through, and captured in photos, brochures, and travel shows. But watching a narrated video is nothing compared to standing next to a mighty Redwood tree, grappling down into the cold dark abyss of Moaning Cavern, and strolling along the Seaside Village or San Diego and feeling the sun on your face.
Although there is a major debate within California on where exactly each section of the state begins and ends, for the sake of this article:
Northern California starts at San Francisco and ends at the border
Central California begins after Santa Barbara, Lancaster, Barstow, and the Mojave National Reserve
Southern California begins in Ventura County, which is south of Santa Barbara, and ends at the US-Mexico Border
When starting your journey through California, start either near San Diego to enjoy hot weather and full sun all day long, or near Crescent City and Klamath to experience dense green forests, gentle mists, and cloudy skies.
Northern California
Northern California is often overlooked completely, as most travelers from in and out of California would rather head to Los Angeles or San Francisco.
But there are many advantages to traveling through Northern California. There are fewer tourists, more natural beauty, and seasonal-based weather.
1 – The Burney Falls Waterfall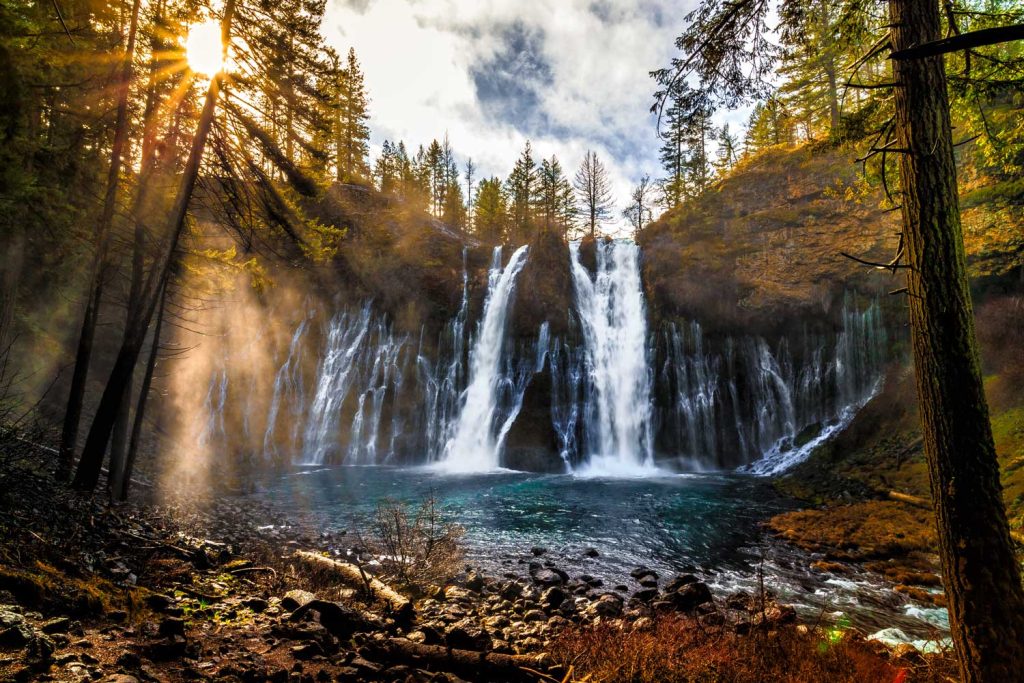 Located at the McArthur-Burney Fall Memorial State Park, this natural and pristine waterfall is one of the main highlights of the entire park. There are different hiking pathways to reach the waterfall.
There are trails for complete beginners and trails for experienced hikers who want to challenge themselves. On the beginner's trail, you will walk less than one and a half miles to reach the waterfall.
2 – Glass Beach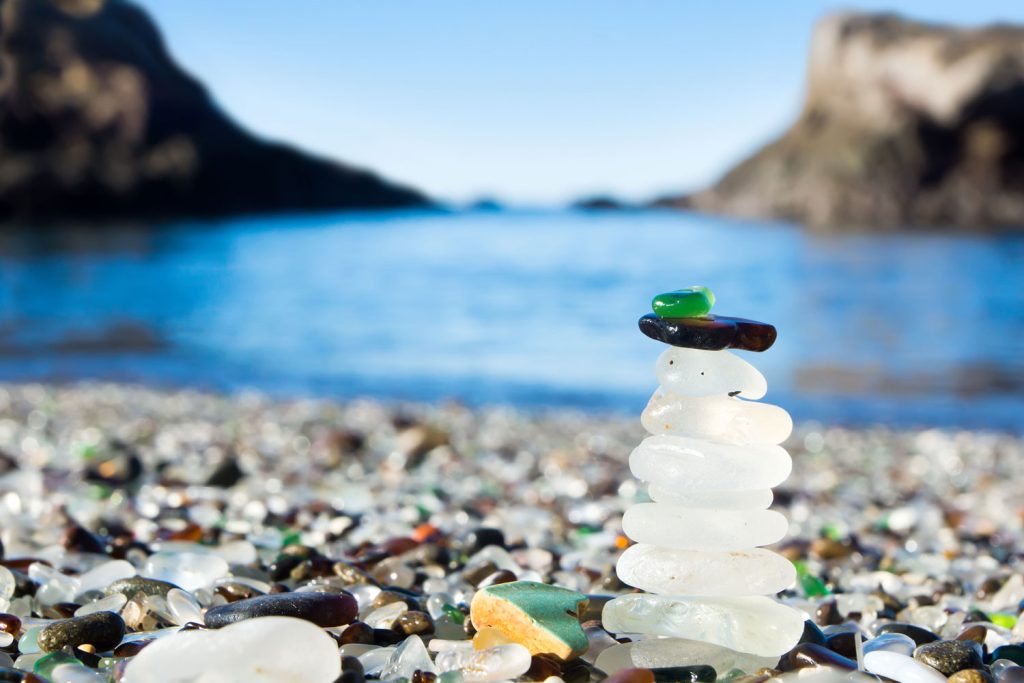 Located at Fort Bragg, Glass Beach is one of the strangest beaches in North America. Glass beach gets its name from its glassy sand. However, the glassy sand wasn't always there.
As humans lazily discarded their trash at this beach, Mother Nature turned that trash into beautiful pearls of glass after several decades. But no matter how beautiful the glass is, do not take any home, as it is illegal to take glass from the beach.
3 – The Tiny Town of Half-Moon Bay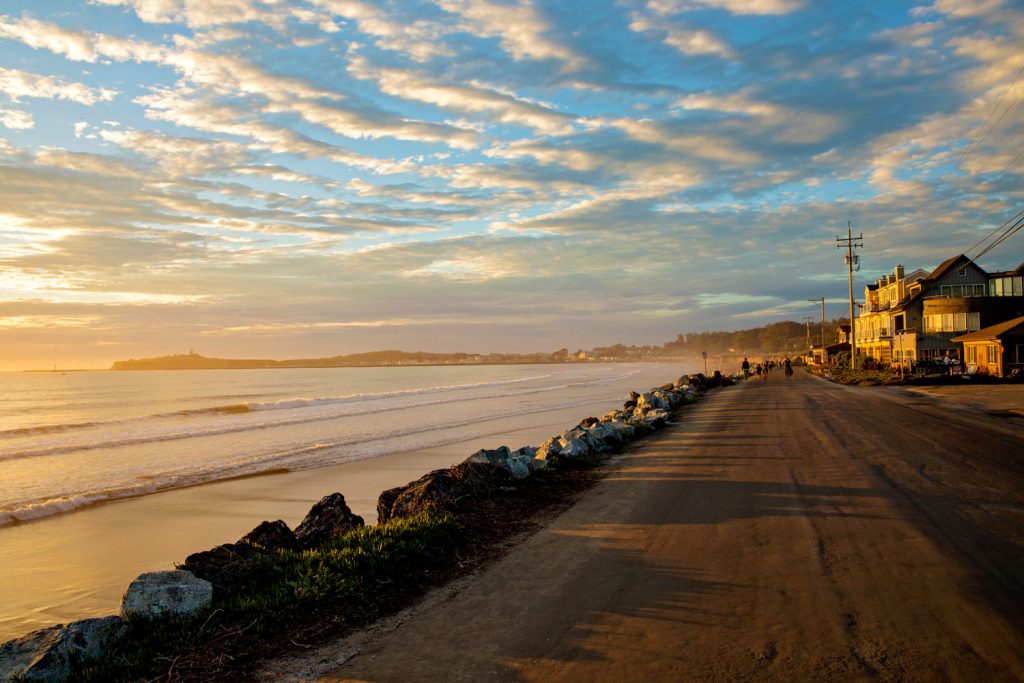 Half-Moon Bay is a wonderfully small and laid-back town that's perfect for a summer vacation, far away from the stress of day-to-day life. This town has many historical buildings that were built in the late 1800s and early 1900s.
One of the most popular places in Half-Moon Bay is a museum called Cartoon Art. Part of the museum is dedicated to Charles Schultz, the creator of the Peanuts comic and cartoon. But the museum also features several displays from both famous and unknown comics.
4 – Sequoia Grove Winery
When your body is exhausted and you need to put up your feet and rest from your travels, I suggest going to the Sequoia Grove winery. A quaint winery built in the middle of a small forest, Sequoia is only half an hour away from Santa Rosa.
The winery is also a cabin, so you can feel the rustic touch of nature while sipping on Cabernet Sauvignon and heady, robust white wines.
5 – Hike the John Muir Trail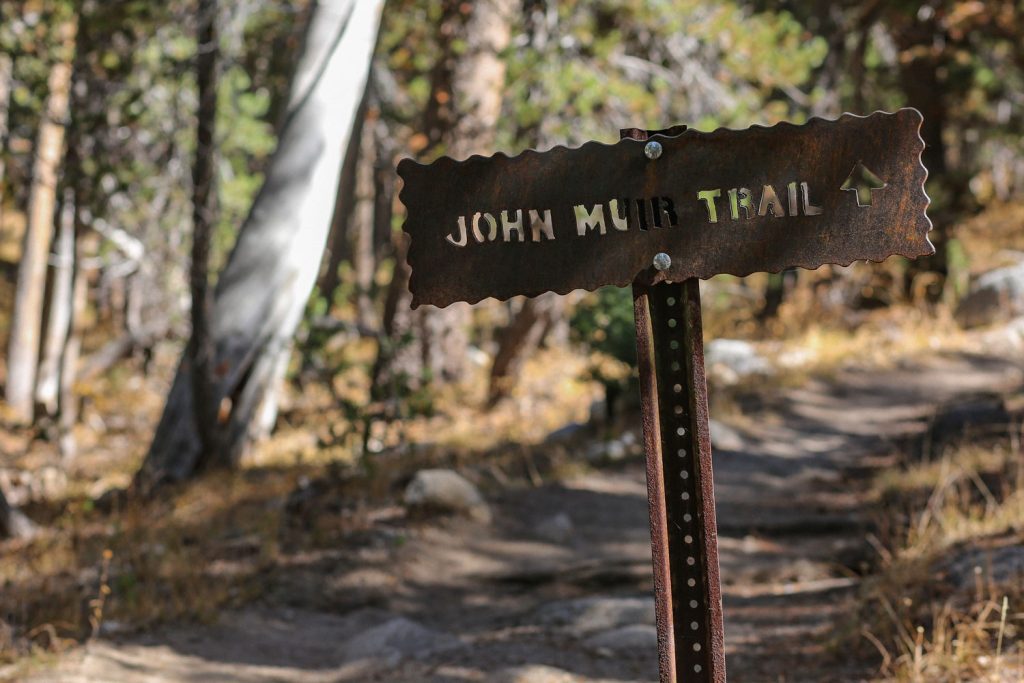 The Legend of John Muir is well known to many outdoor-loving Californians, and his trail is renowned in the outdoors world. If you're not much of a hiker, the trail has a few interesting places to see at its beginning and end.
Hiking the John Muir trail in its entirety can be life-changing. Many documentaries have even been made about this wonderful historic trail and about the man who created it.
6 – Lava Beds National Monument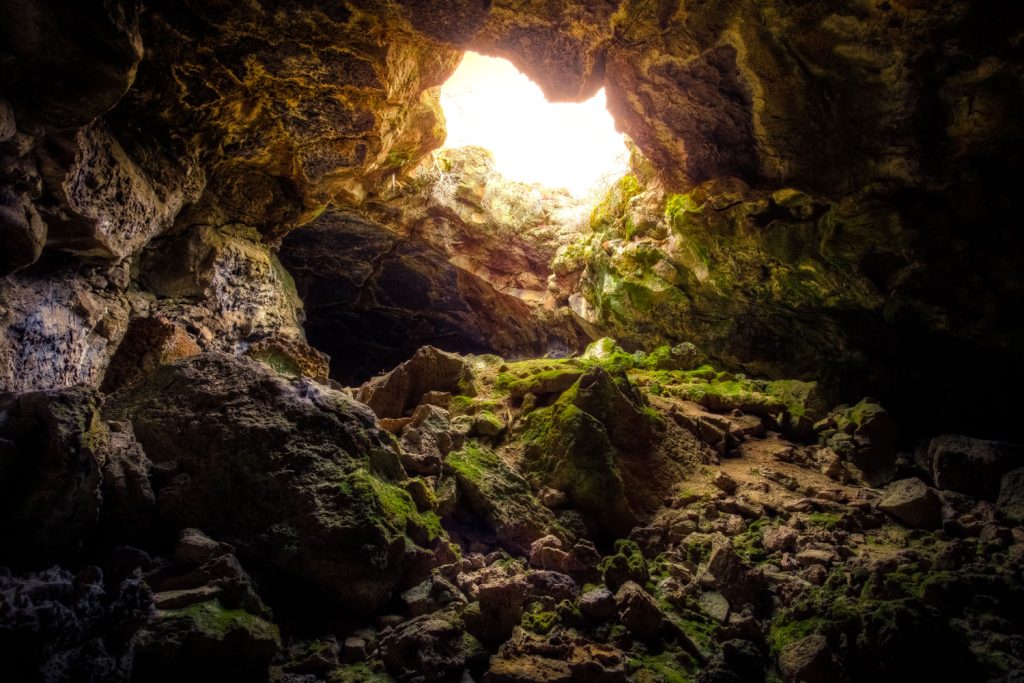 Millions of years ago, these lava beds were active, boiling hot, and consumed everything in their path. Now the Lava Beds National Monument is home to 7 major caves and dozens of smaller caves that cave dwellers love to explore.
Do not be deterred by the required 4-5 hour hike to see the lava beds, as there are areas you can access in the comfort of your car. You don't need money to enter the National Monument, but if you arrive by car, the rangers will charge a $5 parking fee for the entire day.
Central California
When you see a map of California, you might fall into the trap of thinking Central California is one big desert people are forced to drive through to arrive in San Francisco.
It is true that central California is not as populated as Southern California, but lovers of history, deserts, and solitude can happily find their way through this region.
7 – Underground Gardens of Fresno
In Fresno, one of California's lesser-known cities, one of the best places to find beauty is the Underground Gardens.
There are a number of passageways, caverns, tunnels, and courtyards that are home to a variety of indigenous plants. In the summer, the underground gardens are at least 10 to 15 degrees cooler than the surrounding area. You can spend a good two or three hours here resting and taking in the relaxing natural scenery.
8 – Hearst Castle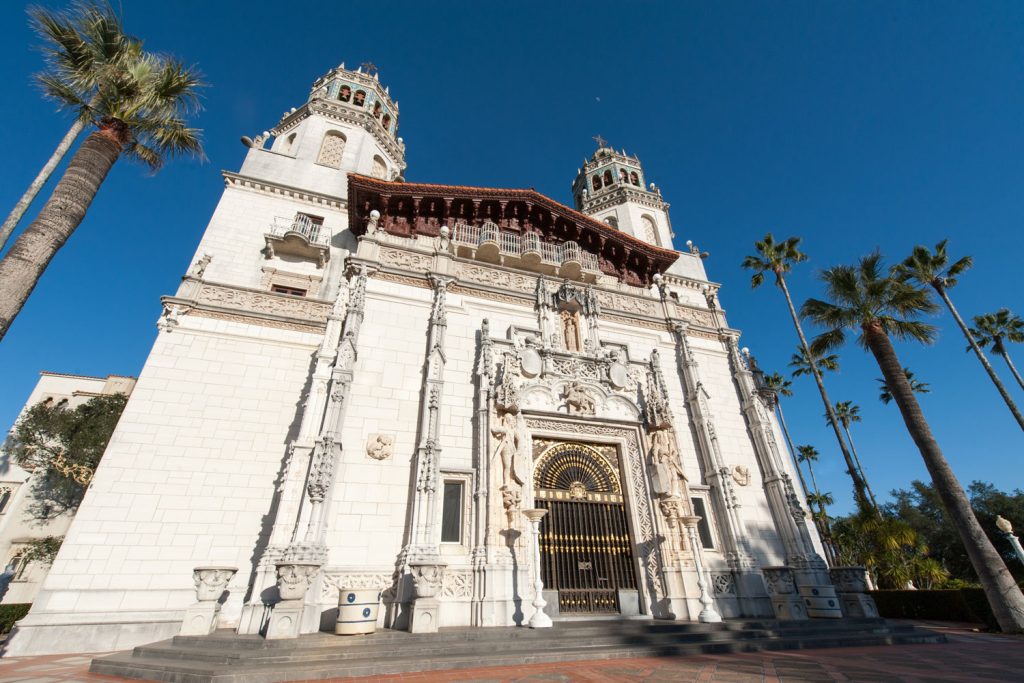 Once called La Cuesta Encantada, Hearst Castle was built by a female architect, Julia Morgan, which was unheard of at the time. It was commissioned by William Randolph Hearst, as he wanted a permanent place to live with his family.
Although it was built in 1919, reconstructions, renovations, and additions were added to the castle, and it was finally completed in 1947. Along with the beautiful surrounding garden, Hearst Castle is home to several notable art pieces.
9 – San Luis Obispo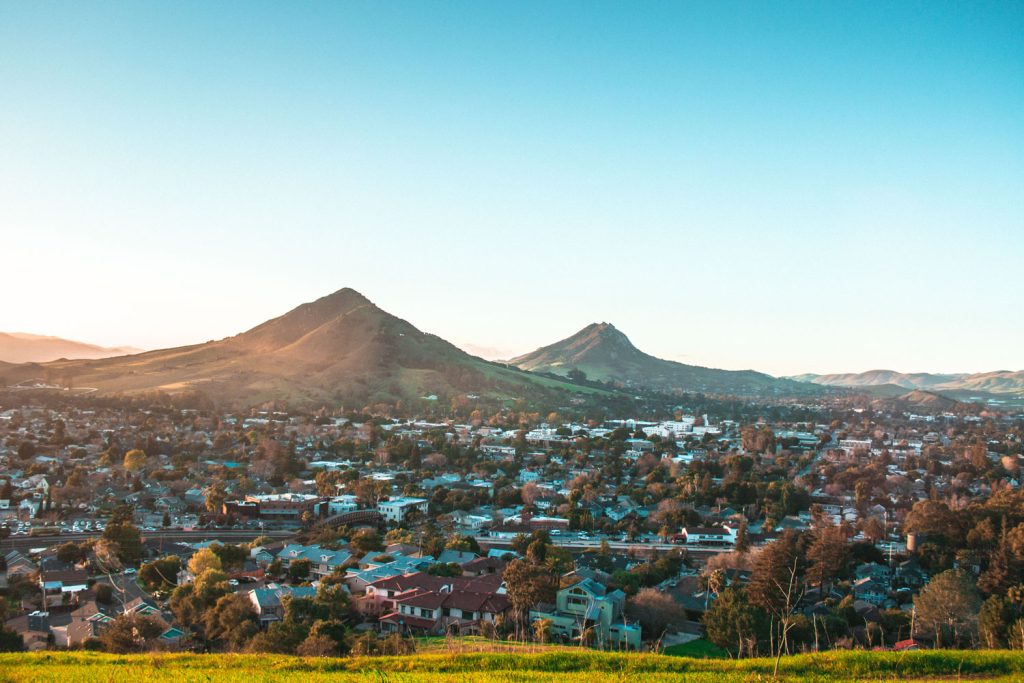 For such a small city, San Luis Obispo has a wide variety of activities that will fill your day and night. Sample wine at one of its many wineries, take the whole family to see the farmers' market and its many delicious fruits and vegetables and handmade craft, or take your furry friends to the Cambria dog park.
A 20-minute drive out of the city will take you to Avila Beach and Pismo Beach. If you need a place to stay for the night, then I suggest the eclectic and weird Madonna Inn.
10 – Moaning Cavern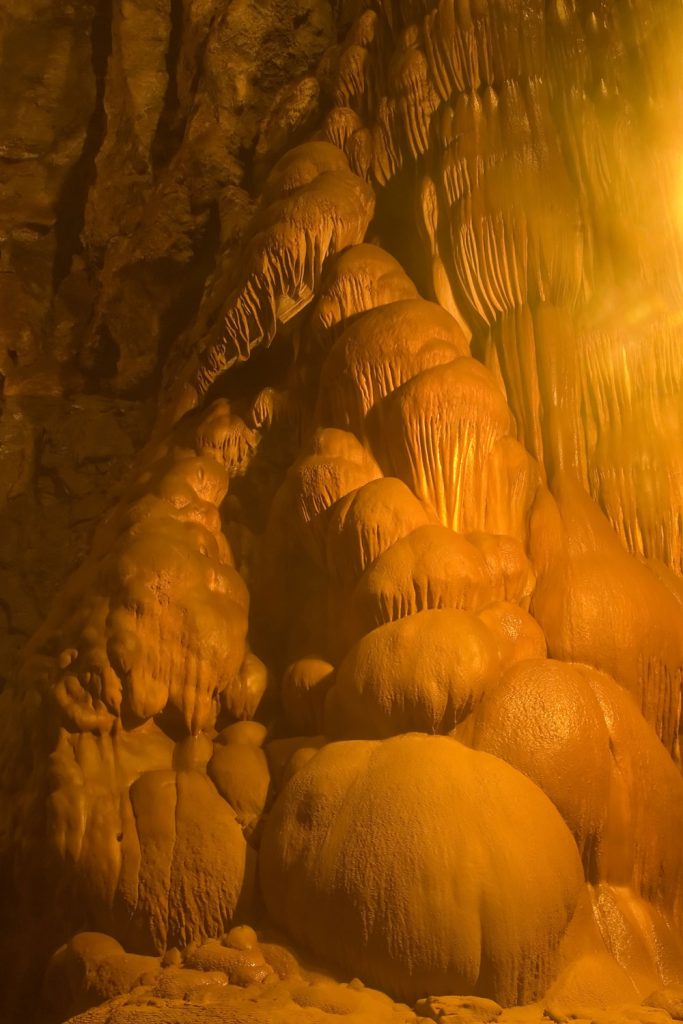 Here's another wonderful yet not-for-the-faint-hearted outdoor activity for anyone who enjoys the feeling of adrenaline pumping through their veins. Moaning cavern is the largest cavern in all of California and is quite the underground adventure.
If you willingly visit Moaning Cavern, you have an adventurous streak that cannot be tamed! The Native American tribes, which once called this area home, knew and spent time in Moaning Cavern. In fact, ancient human remains dating back 8,000 years have been found near the bottom of the cavern.
11 – Sequoia National Park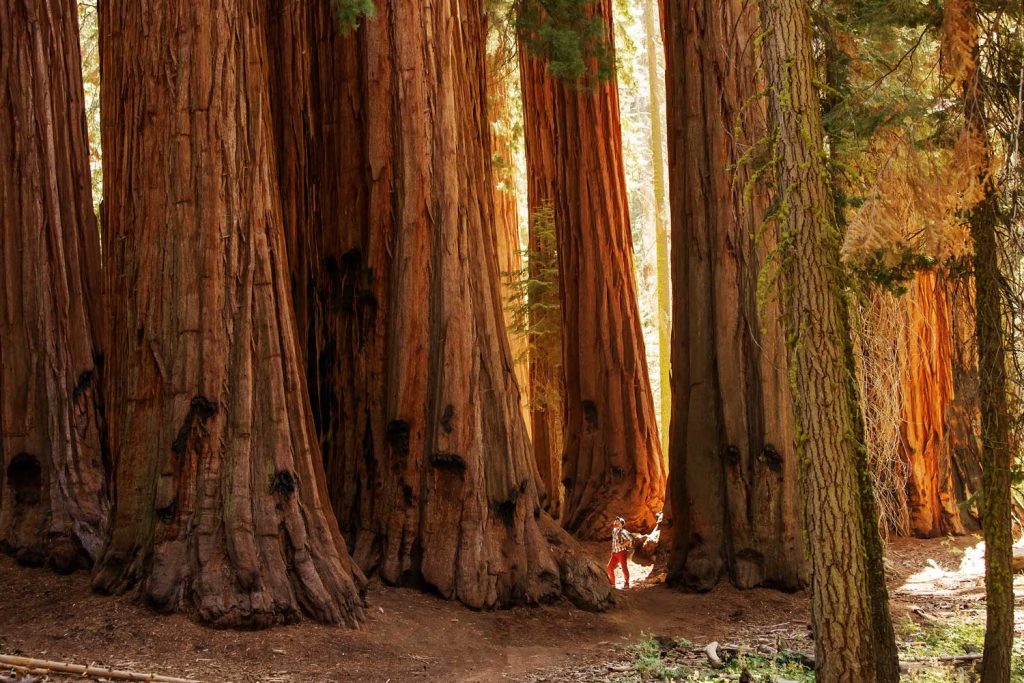 Sequoia National Park is beloved both in California and throughout the rest of the United States. It is a major national park most Americans wish to see in person one day.
The mighty Sequoia trees are tall, taller than most buildings, and the canopy their leaves create can block out the sun. Even if you are 7 feet tall, standing next to one of these trees will make you feel like a tiny ant.
12 – Capitola City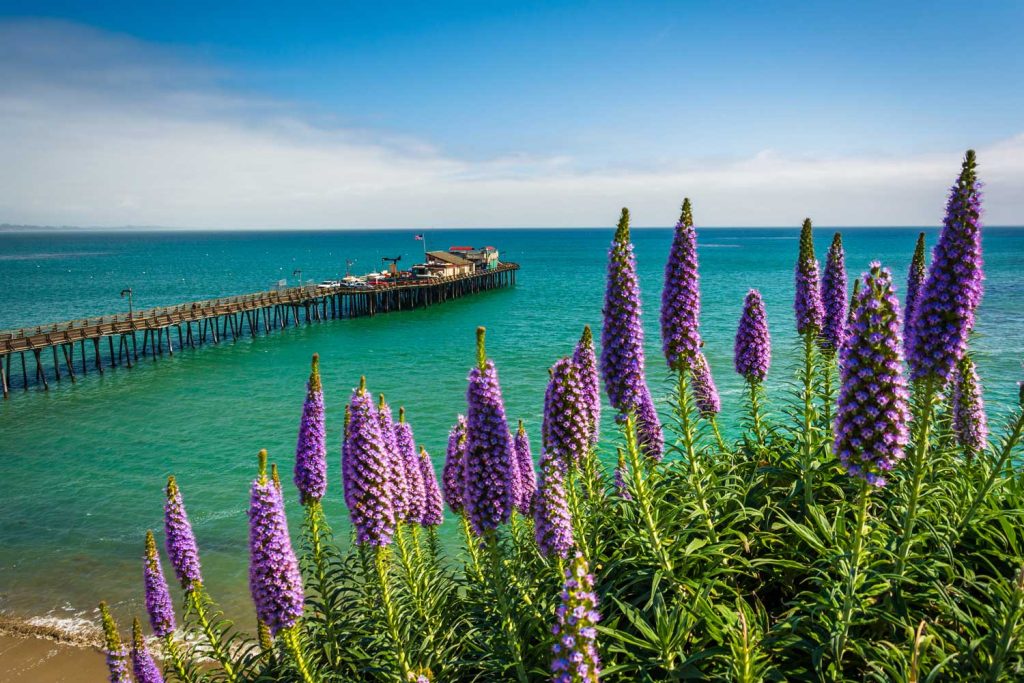 One of the hidden gems of Santa Cruz County, Capitola City is colorful, mesmerizing, and inviting to visitors from all over. Visit the historical museum of Capitola or walk alongside the beautiful, warm seaside beach.
You can also just get lost wandering around the homes along the hillside. At night, there are plenty of unique and eclectic restaurants to choose from for a delicious and satisfying dinner.
13 – Solvang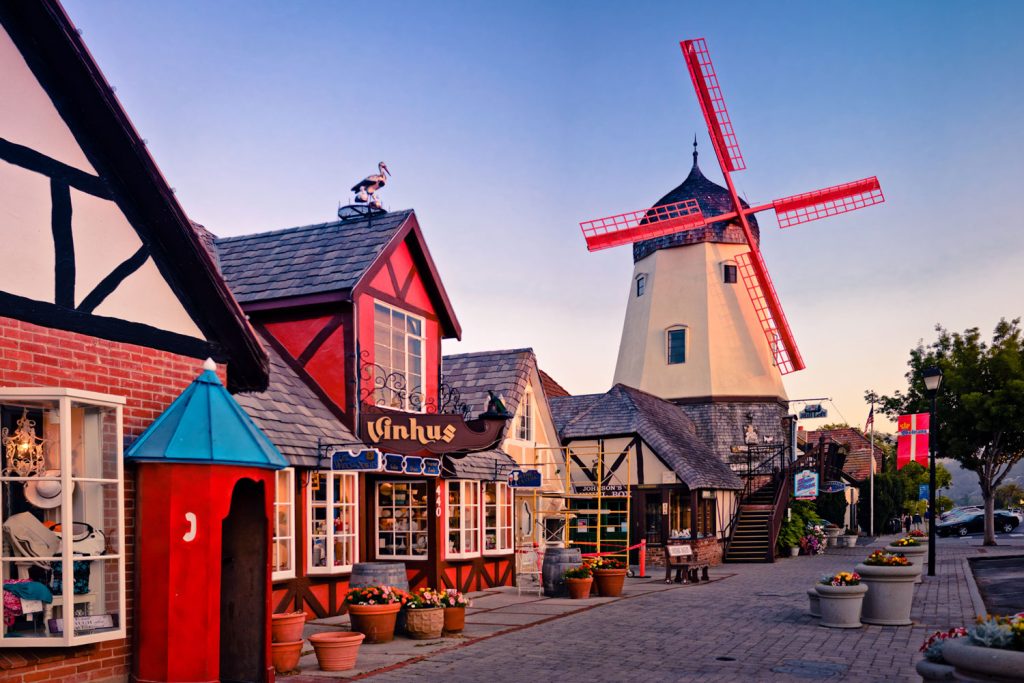 The city of Solvang isn't like any other in California, because when you're in Solvang, you'll feel like you are in 19th-century Denmark!
When you are in Solvang, you are surrounded by windmills, cute little bakeries with freshly baked treats, decorated wineries, packed pubs, and learning centers that speak on the history of both Denmark and Danish immigrants in America. Don't miss out on riding the trolley that rolls through the streets of Solvang.
Southern California
The cities and towns of Central and Southern California must be jealous of how well Southern California is developed. In the span of fifty miles, a person can visit downtown LA, Hollywood, Pasadena, the warm and windy beaches of Venice and Manhattan, experience wild nightlife in NOHO, and consume unbelievably delicious food from every culture on the planet.
14 – Venice Beach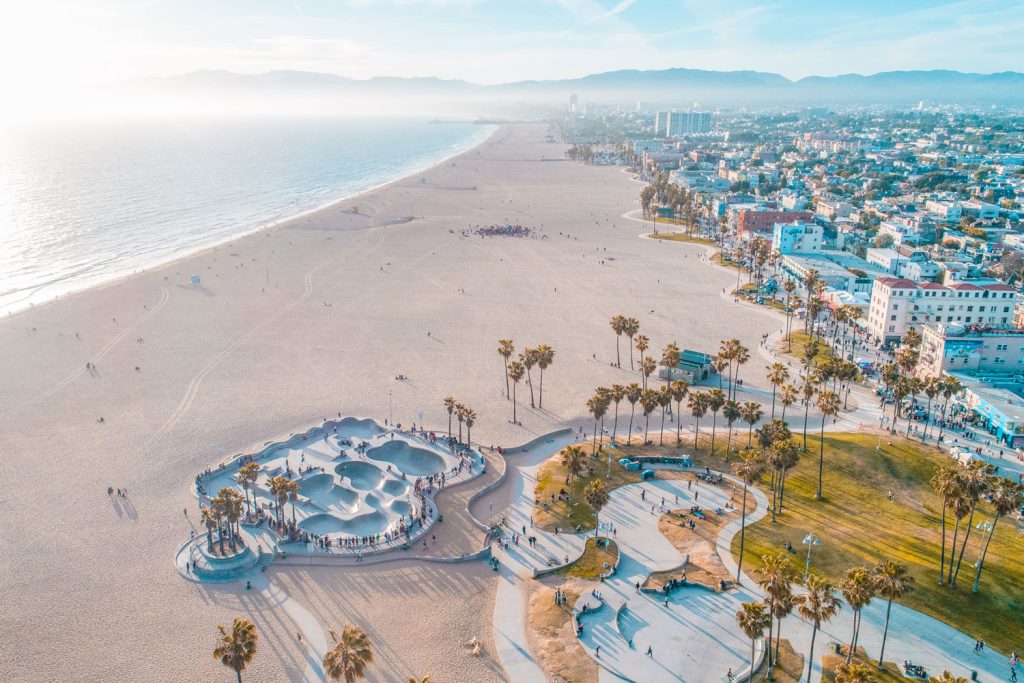 Venice Beach is one of the most famous places in California. Unlike some other renowned beaches in California, Venice beach is actually quite beautiful, and it has wonderful weather all year round.
However, the beach is very windy, so prepare to grab your towel or your sunglasses if you notice them lift off the ground. Venice beach has several shops, pubs, bars, eateries, bakeries, and venues for beachside activities.
15 – Balboa Park
Nearly every tourist guide and brochure to San Diego recommends Balboa Park. And when you finally go there, you will understand why. Intricate Hispanic-inspired architecture, decorative plants, and many museums dot the park. There is so much to see, you will need several visits to take it all in.
And when you are tired of walking around a section of the park, head to the San Diego Zoo to see sealife, lions, and the insect room!
16 – Griffith Observatory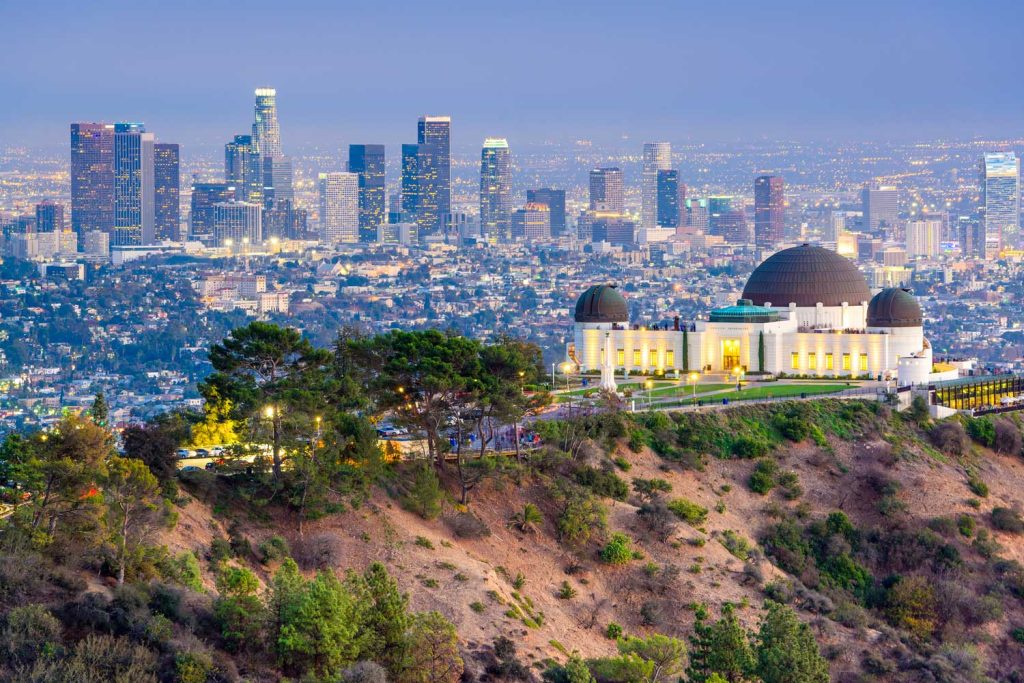 The scientists and educators who have dedicated their life and their work to the group of observatories are the true essence of what makes this Southern California location so important and magical.
The Griffith Observatory has received more than 85,000,000. Nicknamed Gateway to the Cosmos, the Observatory Hosts a number of exhibits, shows, theatrical presentations, and exposés every week. Parking at the observatory is free, but extremely limited, so plan accordingly.
17 – Heisler Park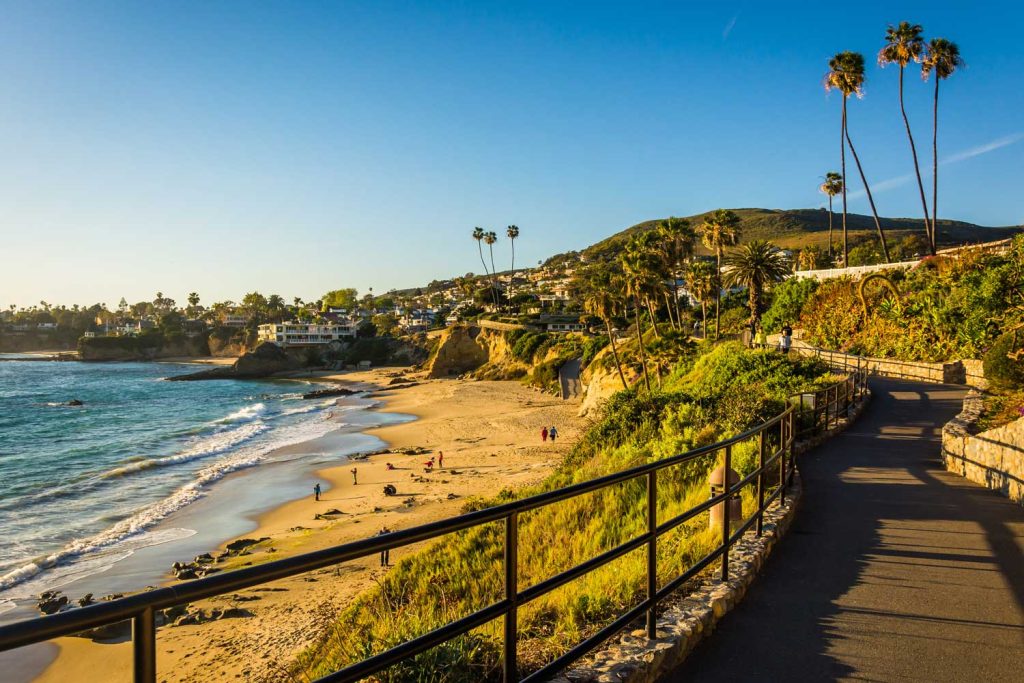 In the heart of the Laguna coastline sits Heisler Park, a sprawling piece of land home to unique sculptures, beautiful flowers, and towering palm trees.
If you're not planning on taking a dip in the ocean but you want to see Laguna's beautiful beaches, Heisler park is the place to spend your day. You may even see some artists sketching the region.
18 – Bombay Beach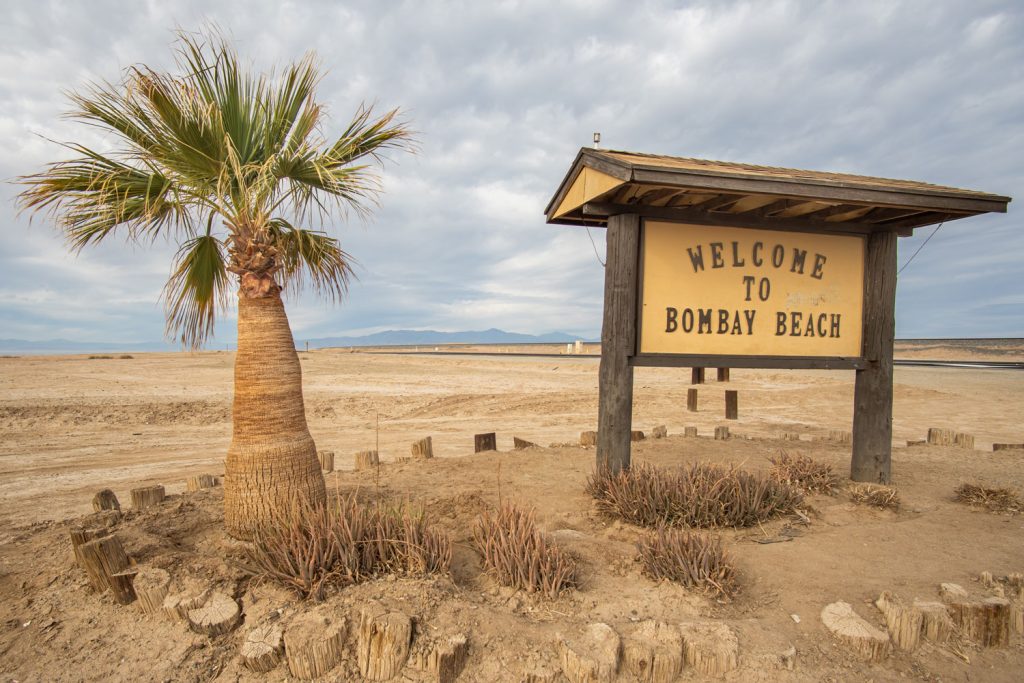 Don't be fooled by its name; you wouldn't want to spend a day soaking up sun while lying on the sand here. Bombay beach is said to be haunted, and if the ghosts don't scare you, the sulfuric smell from Salton Lake will certainly make you want to leave!
This town is deathly close to the San Andreas Fault, and you can feel minor tremors throughout the city all day long. If you are in the area, spend an hour walking through this abandoned city for an eeire experience like no other!
19 – San Diego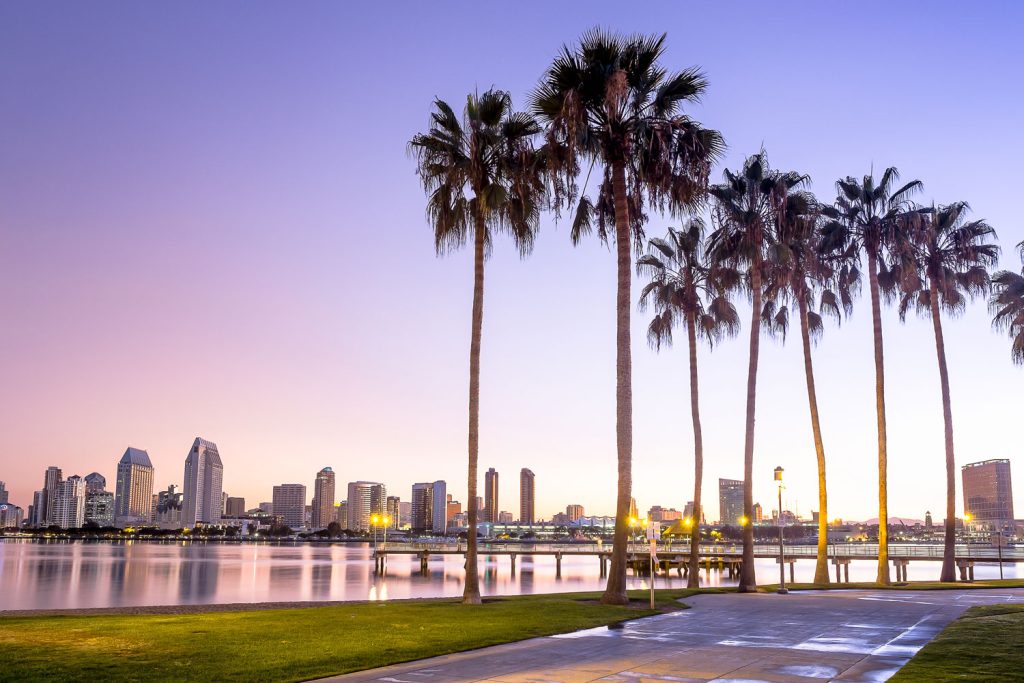 When the hustle and buslte of Los Angeles gets a little too much, two and a half hours away by car or train lies San Diego, right on the coast.
This city has a refreshing, relaxing vibe, and the food is a delicious fusion of Mexican American, Mexican, Guatemalan, Peruvian, and Brazilian fare. San Diego is also well known for its forward-thinking and dedication to green technology, and there is so much fun and exploration to be had here.
20 – Seaport Village in San Diego
The fun you can have in San Diego is endless, but there will be times when you need to take a breather. When you are tired of nightclubs, events, and busy places, walking around the Seaport Village is a perfect opportunity to slow down and feel the sun and the breeze.
When I'm in the area, I love to visit the hot sauce store because there are over 100 different hot sauces, salsas, and spreads to try. Every product in the store is guaranteed to melt your tongue!
21 – Horseback Riding at the North Algodones Dunes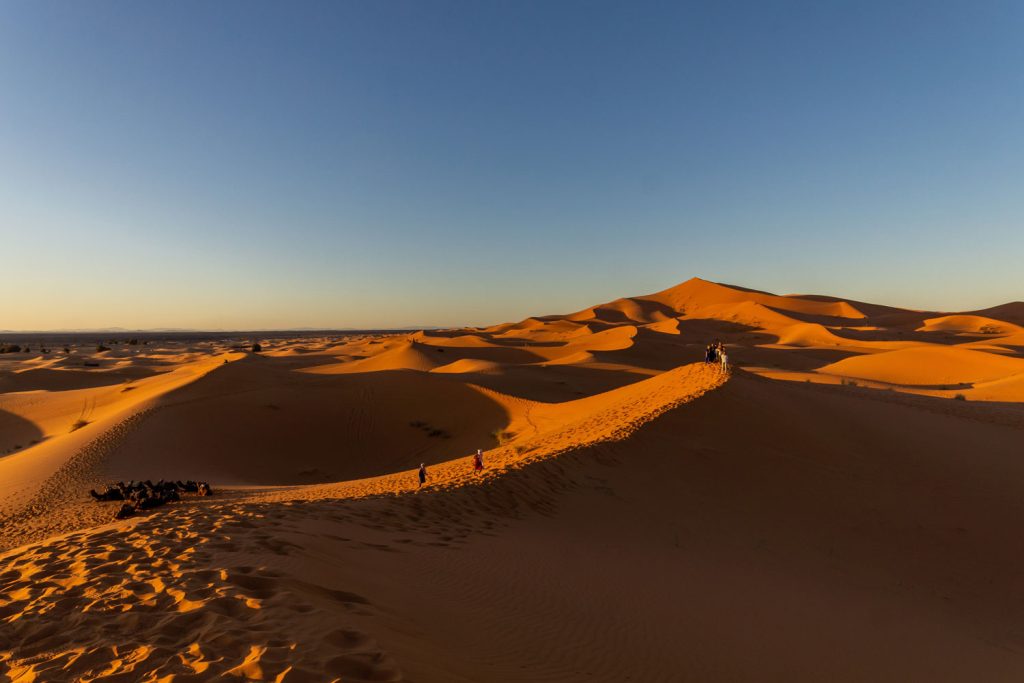 Ride a horse or Jeep through ancient sand dunes of the North of Algodones Desert. Start your adventure at the Hugh T Osbourne lookout, where you can find horses to ride for 2-4 hours.
The sand is softer than what most visitors imagine, and the wind blows constantly, which reduces the intensity of the heat, making for a breathtaking adventure you won't forget in a hurry.
22 – Moorten Botanical Gardens
The desert is not a setting where most people believe they will find beauty. But, if cultivated and cared for, deserts can have a unique beauty not found anywhere else.
The Morton botanical gardens showcase the beauty of the Southern California desert, as it was once a lush, life-filled desert. The best time to visit the botanical gardens is around late winter to early spring.
23 – Drive along the PCH
Also known as the Pacific Coast Highway, driving on this highway is like taking a personal tour of Southern California. Every mile of this highway is teeming with beautiful scenery, dense forests, thriving towns and cities, and gorgeous sunsets or breathtaking sunrises.
This highway stops at San Luis Obispo, which is a wonderful place in central California where you can rest and settle in for the next leg of your journey.
Places to Visit in California Summary
This list, although carefully chosen, barely covers the sheer number of places, attractions, beaches, caverns, hills, towns, and cities you could visit while in California.
The state is renowned for its beauty, diversity, and way of life. No wonder so many more people are moving to California than ever before!
You Might Also Like to Read
Save and Pin for Later
Planning a trip to California soon? Keep these best places to visit on-hand, ready for plenty of inspiration, by saving this article to one of your Pinterest boards.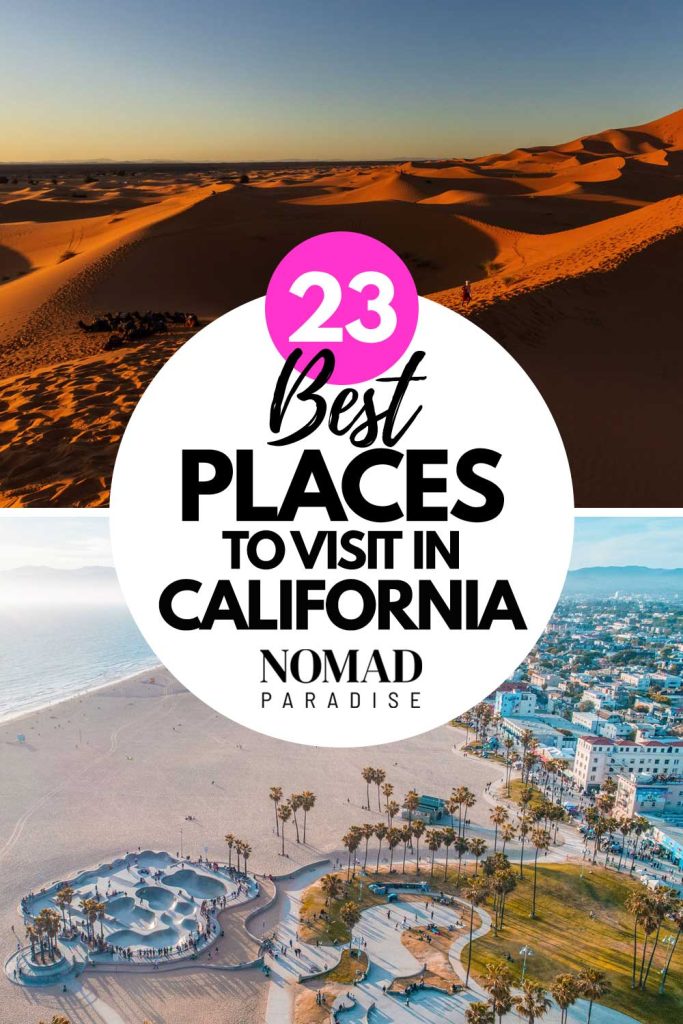 Contributor: Anna Medrano is a content writer and copywriter from California who is passionate about all things Californian cuisine, places to visit, and culture.