This post may contain affiliate links, meaning if you book or buy something through one of these links, we may earn an affiliate commission at no additional cost to you. Learn more
Eager to level up your Indian cooking? Take a tour of one of Indian cuisine's most important components with these 15 types of Indian dals, and discover their ingredients, flavor profiles, and how they make some of the country's most beloved dishes so breathtakingly delicious.
A Guide to Dals/Types of Indian Dals
1 – Toor Dal/Pigeon Peas/Arhar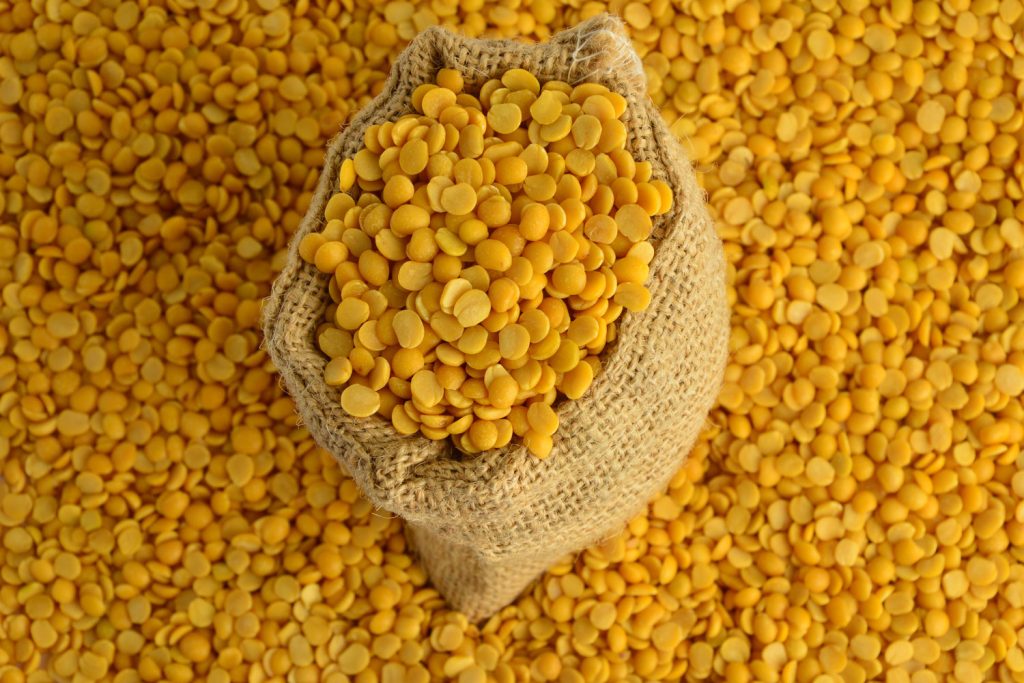 Toor dal is the cornerstone of Indian cooking. It is one of the essential dals, and it also goes by the name pigeon peas. Toor dal is an important source of protein and is a popular pulse not only in India, but in other parts of Asia, Africa, and Latin America.
Toor dal is cooked in various ways all over the Indian subcontinent. It is used in making dal dishes like toor dal tadka, sambar, rasam, various other stews, and gravies, besides also being used in vadas and fritters.
Sometimes, toor dal is even ground to a powder or paste and added as a thickener and flavor-enhancer to dishes. In South India, a dish made with toor dal is traditionally eaten with rice, whereas in North India, it is eaten with rice or Indian bread.
2 – Masoor Dal/Red Lentils
Masoor dal, also known as red lentils or split red lentils, is another popular dal variety that is eaten in India. This is lighter than toor dal, but still delicious and wholesome.
Masoor dal is similar to the brown lentils sold in grocery stores and supermarkets around the world. It is a staple in India and is often cooked or boiled, sometimes with vegetables, well-seasoned, spiced, and tempered, and eaten along with rice or roti.
The most popular dish made with masoor dal is masoor dal tadka, which is a simple and hearty dish.
3 – Bengal Gram/Split Chana Dal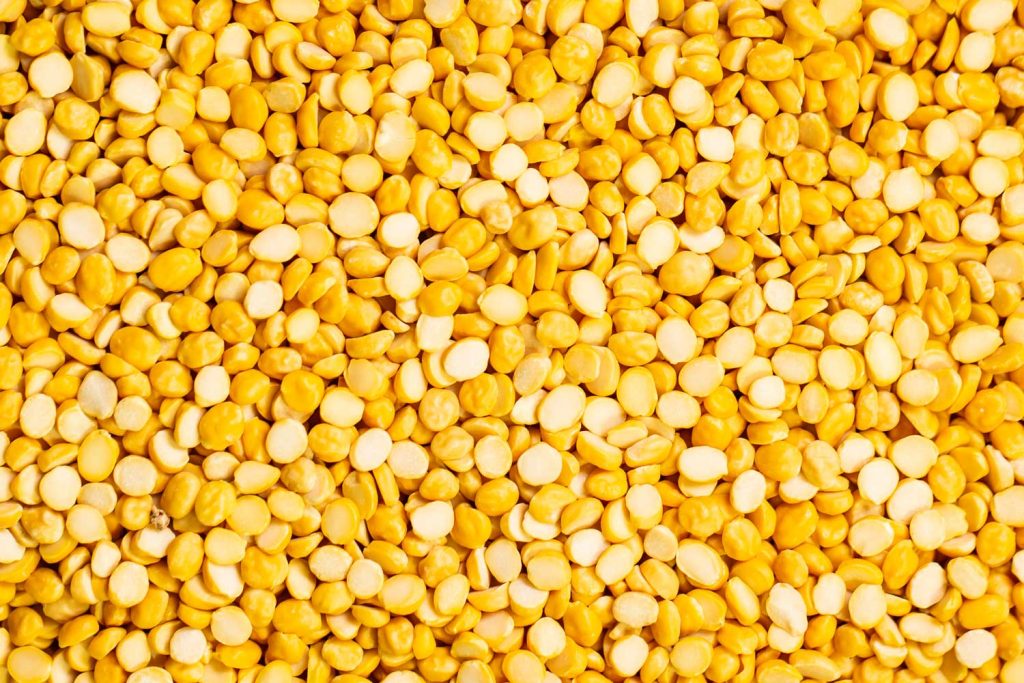 Bengal gram is better known as chana dal or baby chana. It is a pulse that is produced in abundance in India and is believed to be one of the earliest legumes to ever be cultivated.
Bengal gram resembles a chickpea or garbanzo bean but is much smaller in size. Bengal gram is very nutritious and packed with protein, and is often boiled and used along with vegetables to make dals, stews, and gravies.
It is used for tempering in South Indian cuisine, and can also be ground into flour, which is popularly known as besan or gram flour.
4 – Roasted Bengal Gram/Bhuna Chana
Roasted Bengal gram, also known as bhuna chana or dalia, is, as the name says, Bengal gram that has been husked and roasted.
Roasted Bengal gram is even more nutritious than Bengal gram and is a great source of minerals, proteins, fiber, healthy fats, and folates. It can be eaten as is, as a snack, and is very popular in South Indian cuisine, where it is used in chutneys, to make sweets, and even just spiced and tempered.
Roasted Bengal gram is used, cooked, and consumed in an entirely different way than regular Bengal gram.
5 – Moong Dal/Small Yellow Lentils
If you ever see dal tadka on a menu, chances are it's made from moong dal. Moong dal is a rich, delicious, hearty, healthy, and nutritious dal that is enjoyed all over India in so many delightful ways.
Moong dal is often a part of the first solid food a newborn baby is fed in India, mixed with warm rice and ghee. It cooks easily and absorbs flavors wonderfully.
Besides finding fame in dal tadka, moong dal is also used in a variety of subzis, gravies, and kootus. These are all types of vegetable-lentil gravies that are seasoned, spiced, infused with a variety of flavors, and eaten along with rice, or rotis.
Vegetable kootu is usually eaten with rice, while dal tadka and subzis are often eaten with Indian bread. Moong dal can also be used to add crunch and texture to vegetables.
6 – Whole Green Moong
Whole green moong, also known as mung bean and green gram, is a delicious lentil that is widely used in Asian cuisine. In Indian cuisine alone, different parts of the country offer different types of green moong dishes, from curries, dals, stews, crepes, and even sweets.
Green moong takes a long time to cook and is usually soaked in water for 6-8 hours or overnight before being cooked. While dals and stews made from whole green moong are popular in North India, in South India, it is more commonly ground with spices and made into crepes, similar to dosas, called pesarattu.
Green moong is also left to sprout to become a protein-packed snack. Moong dal can be eaten with rice or roti, while pesarattu is usually eaten in Andhra Pradesh along with upma and pickles.
Related: 20 Indian Street Foods for a Spellbinding Taste of India
7 – Whole Black Gram
Whole black gram, also known as black matpe beans, black lentils, and vigna mungo, is similar to green moong dal and is found most commonly in South Asian cuisines, especially Indian cuisine.
The famous dal makhani is made from whole black gram dal. It is a delicious, rich, and creamy dal concoction that is enjoyed with roti, and basmati rice.
Dal makhani, as the name suggests, is made with lots of butter and ghee, and the black gram is the perfect lentil to pair with it. Black gram is also loaded with fiber, calcium, magnesium, and lots of other nutrients.
8 – Urad Dal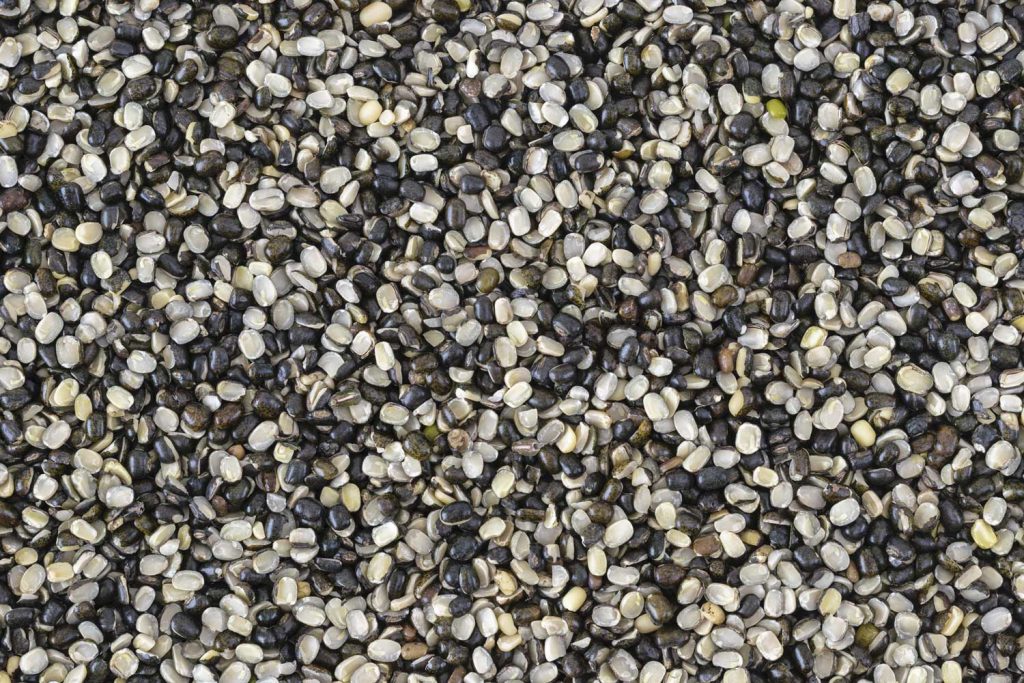 Once black moong dal has been husked and split, it becomes urad dal and split urad dal. While urad dal has all the same benefits and goodness of whole black gram, it is used in an entirely different way than its whole counterpart.
In South Indian cuisine, split urad dal is often used for tempering gravies, curries, and vegetables, along with mustard seeds and curry leaves. It is also an essential ingredient in dosa and idli batter, as well as to make medhu vada, a fritter made primarily from urad dal.
Urad dal and split urad dal are usually added to other dishes as a seasoning or cooked and ground along with other lentils.
9 – Double Beans/Butter Beans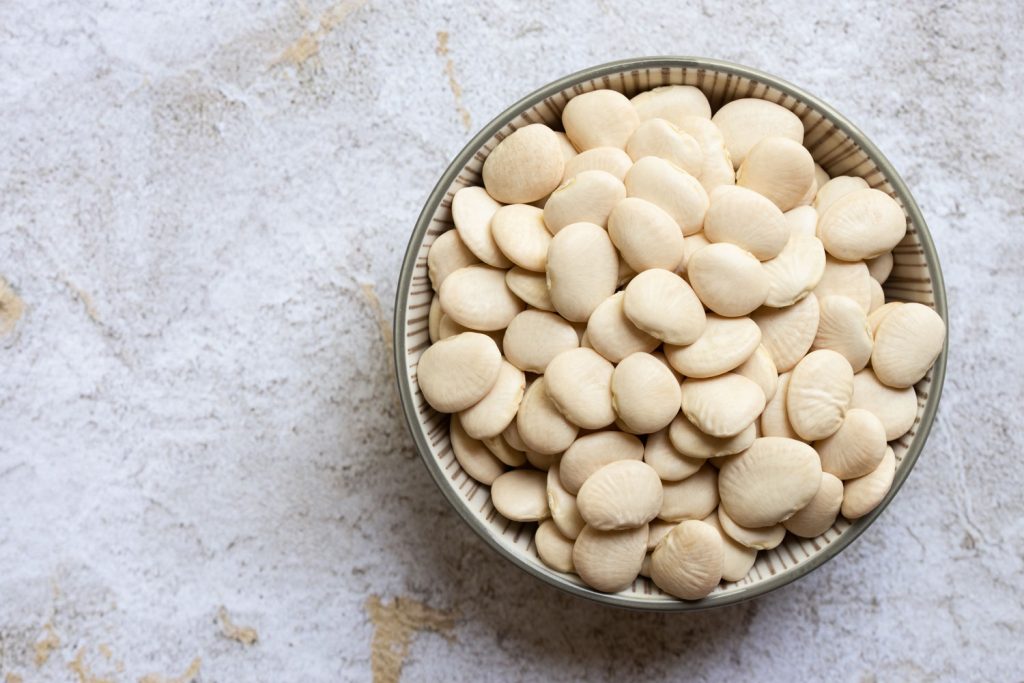 Double beans are a popular legume in Indian cuisine, also known as butter beans or lima beans. Double beans are prepared in many different and delicious ways in India.
The beans are often used in curries like shaak, especially the famous vaal nu shaak, a Gujarati dish made with butter beans that can be eaten with rice, kichdi, or roti. Similarly, double beans sambar is popular in South India, a spicy lentil curry commonly eaten with rice.
Double beans can also be eaten as sundal, a popular Indian snack where the cooked beans are seasoned and tempered, and eaten as an afternoon-evening snack, especially during the Navratri festival of Golu.
10 – Chana/Garbanzo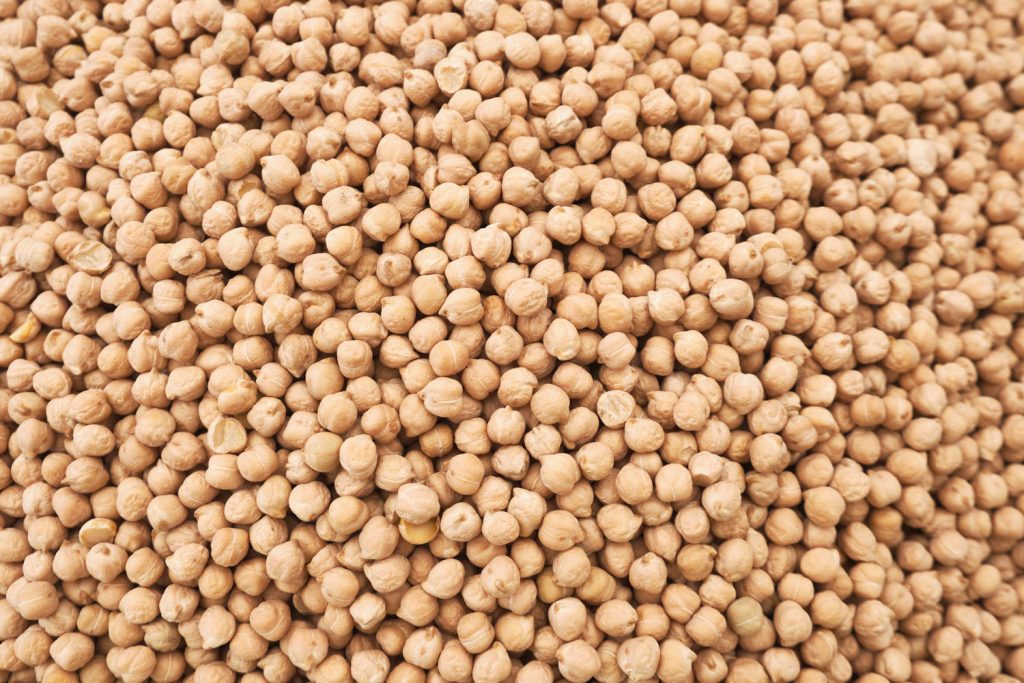 Chana, also known as chickpeas and garbanzo beans, is a universally loved ingredient and plays an integral role in many dishes.
Chana masala is one of the most popular Indian dishes that use garbanzo beans and is a spicy curry dish that bursts with flavor. Chana masala can be eaten with rice, rotis, or puri. In other parts of India, chana is used in dals, curries, and even vegetable gravies like sambar and kootu.
Chana is used in vegetable subzis as a source of protein and is just as popular in some chaat items. Besides this, sundal, a popular South Indian snack where lentils are seasoned and tempered, is also made with garbanzo beans.
11 – Kala Chana/Black Garbanzo Beans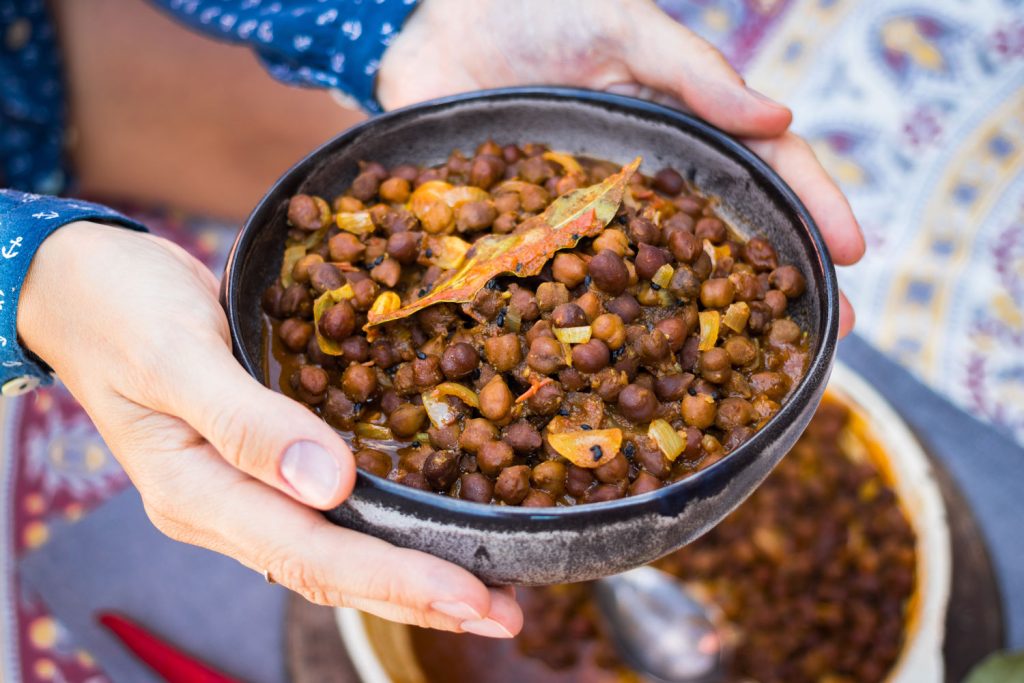 While kala chana, or black garbanzo beans, have a similar flavor profile to regular garbanzo beans, they are used in a variety of different ways.
A popular use for it is in kala chana masala. While similar to chana masala, the kala chana itself has a bit more bite to it and is not as soft. However, Kala chana is most famously used in Kerala Kadalai Curry, a popular dish that is eaten along with appam, parotta, or rice.
Kala chana is also used in Indian salad chaat, along with paneer, onions, tomatoes, and spices. It is also used in making sundal.
12 – Rajma/Red Kidney Beans
Rajma, or red kidney beans, are most common in North India, where rajma-chawal is a popular comfort food.
Rajma masala is cooked in most households in North India where it is a staple dish. It is a hearty, rich curry made with onions, tomatoes, and a whole host of whole and ground spices.
Rajma is also used in dal makhani along with whole black gram dal, this gives the dish extra taste, protein, and texture. Rajma itself has a rich, juicy, taste to it and it absorbs flavors really well.
13 – Lobia/Black Eyed Peas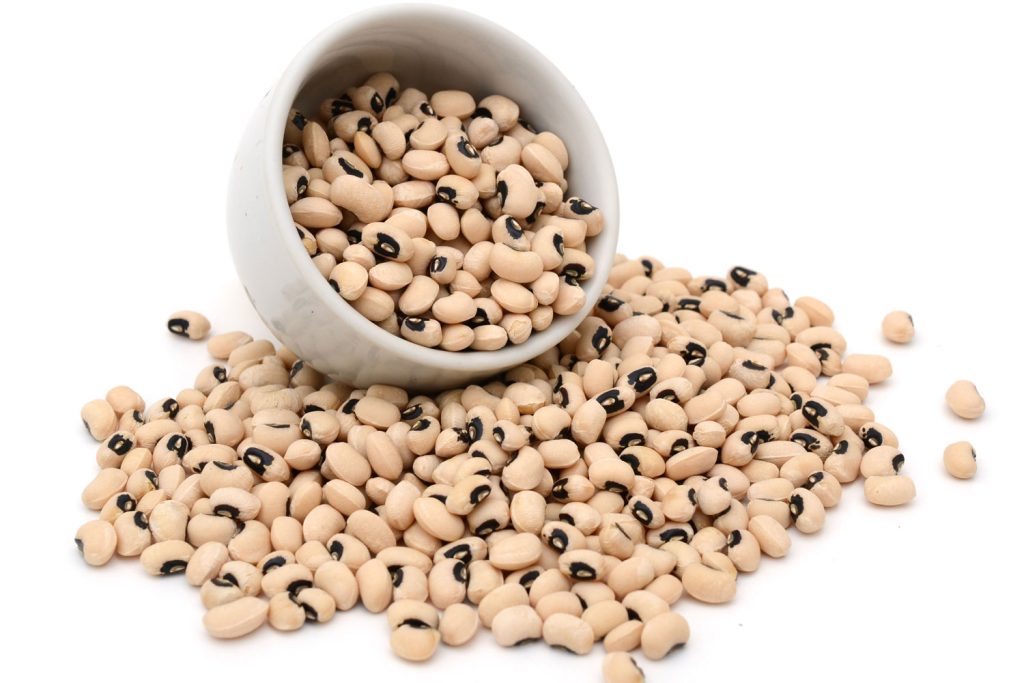 Lobia is better known as Black-Eyed Peas or Black-Eyed Beans. Black-Eyed Peas are used quite extensively in South East Asian cooking and prepared in a variety of ways all over India.
Lobia dal is cooked similarly to other dals, with onion, tomatoes, and a variety of spices and garnishes, commonly eaten with rice or roti. It is also used in vegetable stews as a source of protein.
In some parts of Karnataka, it is cooked in a spicy, coconut paste. In Kerala, lobia is found in a stew called olan. In Andhra Pradesh, it is used to make vadas, and in Tamil Nadu, the festival seasons see lobia made into sundal. Though lobia is not as famous as other lentils and legumes, it is prevalent in Indian cuisine.
14 – Matki/Moth Beans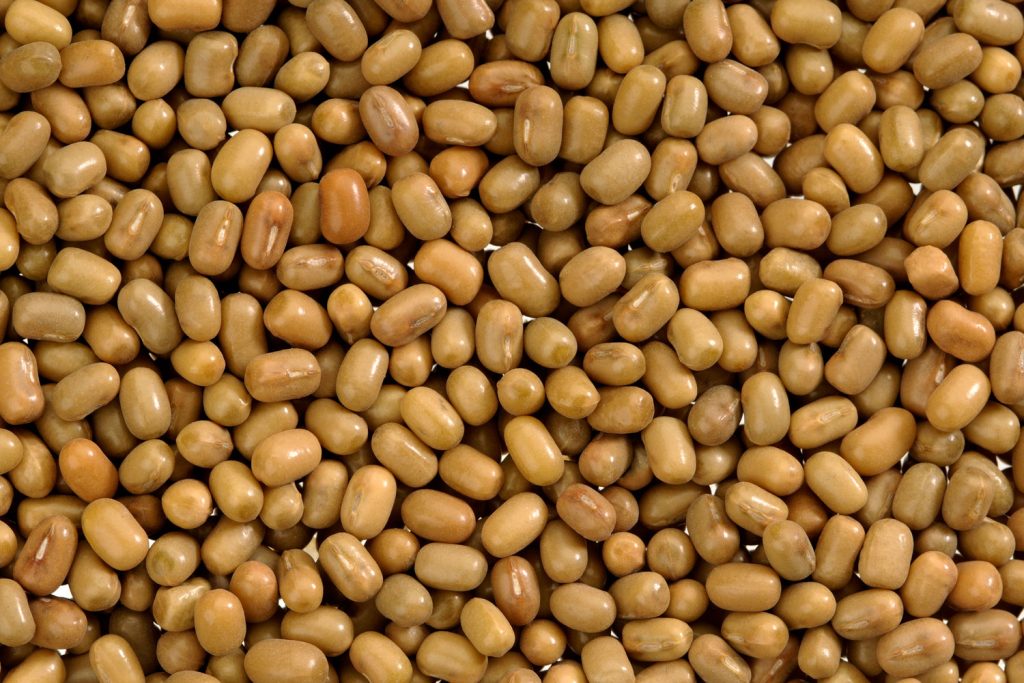 Moth beans, also called dew beans or matki beans, are most common in Punjabi cuisine. Moth beans are grown in arid regions and are considered drought-resistant legumes.
Matki beans are loaded with protein, zinc, and calcium and are believed to aid in digestion and supplying energy to the body.
While native to India, the moth bean is now cultivated in many parts of the world, including the USA and Thailand. Punjabi-style moth bean dal is a well-loved dish and is made similar to other dals with similar flavor profiles, often eaten with rice or roti.
15 – Horse Gram
Horse gram is the most protein-rich lentil in the world. Horse gram is also known as Madras gram, kollu, or kulthi, and its name comes from the fact it was used in horse feed.
Horse gram is one of the healthiest lentils and is commonly made into dals and vegetable gravies like kootu or sambar. Horse gram can be added to any dish for added nutrition like dosas, porridge, dals, stews, and curries. It is considered a superfood and can be eaten whole, sprouted, or ground.
Types of Indian Dals Summary
My guide to the types of dals and how they are used in Indian cooking hopefully has opened your eyes to a truly important part of Indian cooking and helped you understand why certain dishes taste the way they do.
Whether you take some Indian cooking classes, visit India and try local food, or want to improve your own Indian cooking at home, these dals should be some of the first ingredients you stock up in your pantry.
You Might Also Like to Read
Save and Pin for Later
Keep these Indian dals for safekeeping by saving this article to one of your foodie or recipe Pinterest boards.
Contributor: Nandhini Parthib is an Indian content writer, deeply passionate about Indian culture, travel, and cuisine, who is keen to share more about India through her writing.