This post may contain affiliate links, meaning if you book or buy something through one of these links, we may earn an affiliate commission at no additional cost to you. Learn more
Keen to fuse your love of coffee and adventure? Get inspired for your next getaway with our list of some of the best travel destinations for coffee lovers in the world.
These cities and countries wear their passion for coffee on their sleeves.
All are packed with quirky cafes, passionate roasters, and coffee tours to try many new and exciting blends.
So buckle up for a whirlwind tour of ten top coffee destinations coffee drinkers nearly always fall in love with.
Travel Destinations for Coffee Lovers
1 – São Paulo, Brazil
What better place to start than Brazil, the world's largest exporter of coffee?
São Paulo is very much seen as Brazil's premium city for coffee, with specialty cafes and coffee shops lining streets across the city.
Brazilians and coffee lovers from all over the world flock to this energetic city to try new and exciting flavors and styles.
2 – Bogotá, Colombia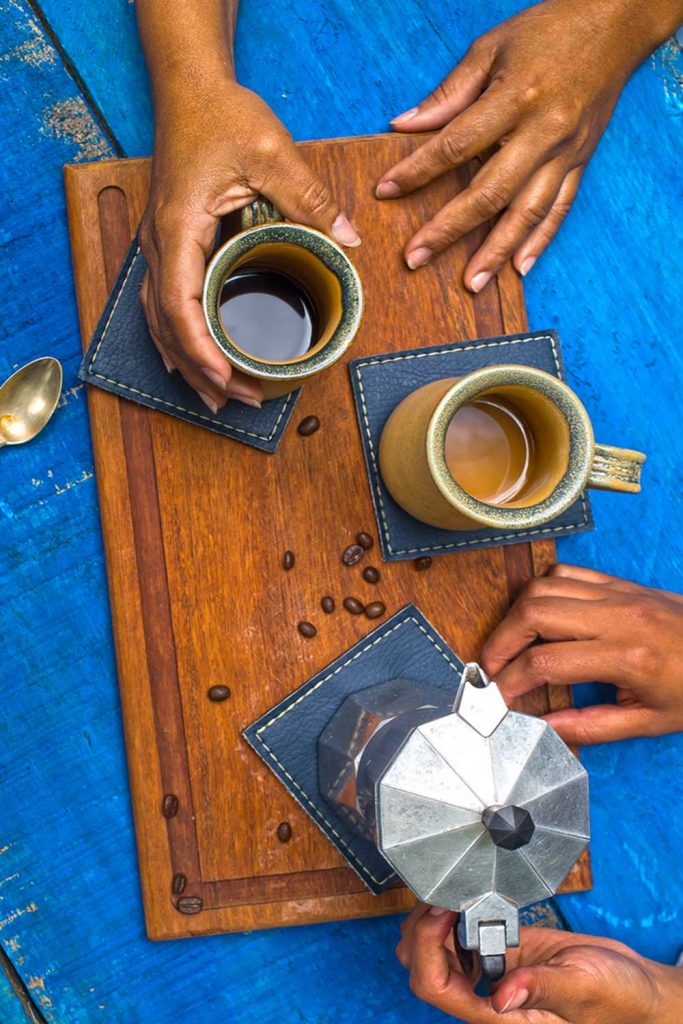 Colombian coffee, with its iconic rich and mildly sweet flavor, needs no introduction to coffee lovers.
To get a true authentic Colombian coffee experience, Bogotá is a great place to visit.
This is a Colombian city on the rise, packed with artisanal coffee shops and vibrant bars to drink some truly smooth coffee.
3 – Lima, Peru
Lesser known globally due to Brazil and Colombia stealing the show, Peruvian coffee still packs plenty of magic in each cup.
Lima's emergence as a city of fine dining and exquisite cuisine in the last couple of decades makes it perfect for coffee enthusiasts.
Peruvian coffee, mild and aromatic, can be enjoyed in fancy bars in Miraflores and quirky cafes in neighborhoods like Barranco.
4 – San José, Costa Rica
For some coffee drinkers, Costa Rica's mild and sweet coffee is some of the best in the world.
Costa Rica's recent drive toward eco-tourism also means coffee plantation visits are popular and easy to book.
San José, the country's capital city, is an excellent place to base yourself.
There are plenty of specialty coffee shops to try, and many coffee tours start and end there.
5 – Havana, Cuba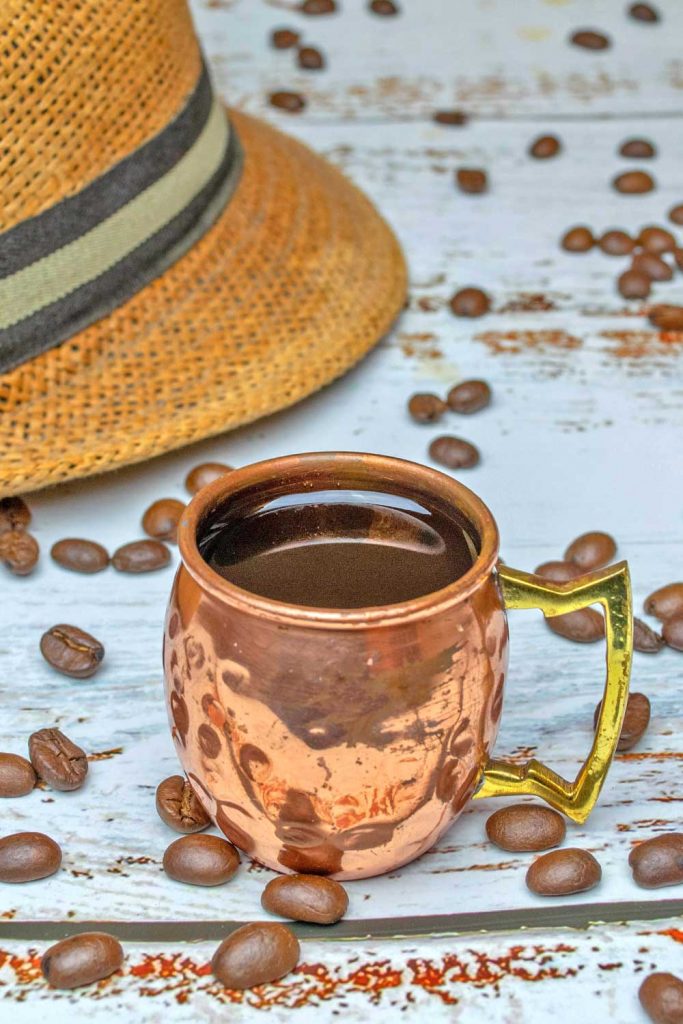 If your palate caters more toward more robust coffee, Cuban coffee's dark, raw, and strong taste may hit the right notes for you.
Throughout Havana, you'll find cafes, roasters, and coffee experiences, all serving various smooth and aromatic Cuban coffees.
6 – Mumbai, India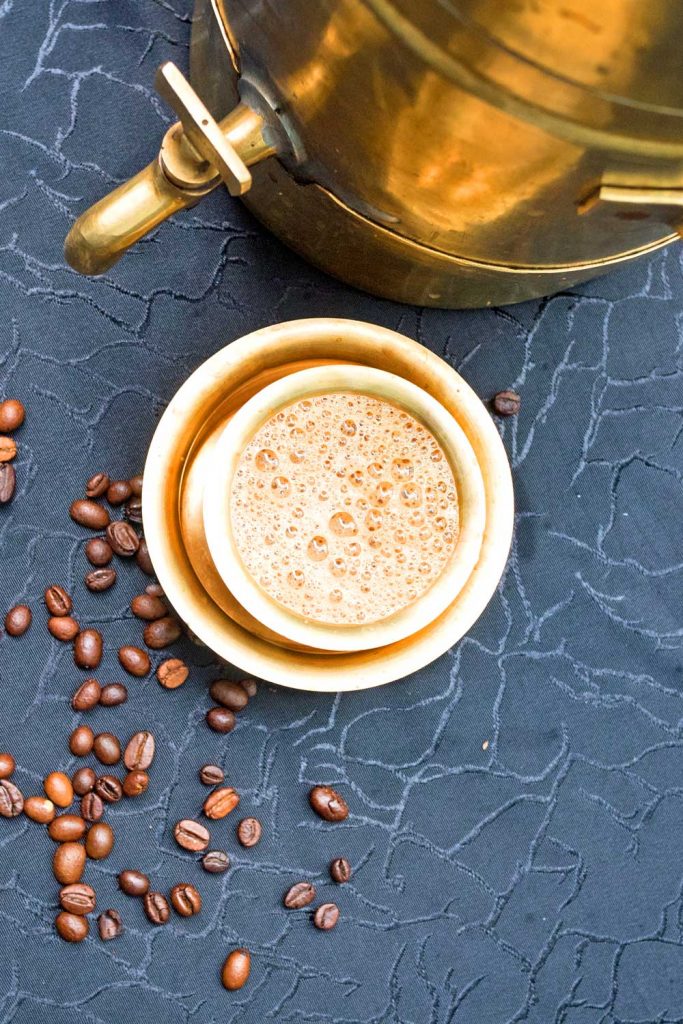 A prolific exporter of coffee, Indian coffee is renowned for its richness, fruity notes, and delightful aroma.
Mumbai is a city with a big coffee culture, packed with decadent cafes and bars, all serving the country's delicious brew.
Mumbai has also been consistently ranked as one of India's safest cities to visit.
7 – Hanoi, Vietnam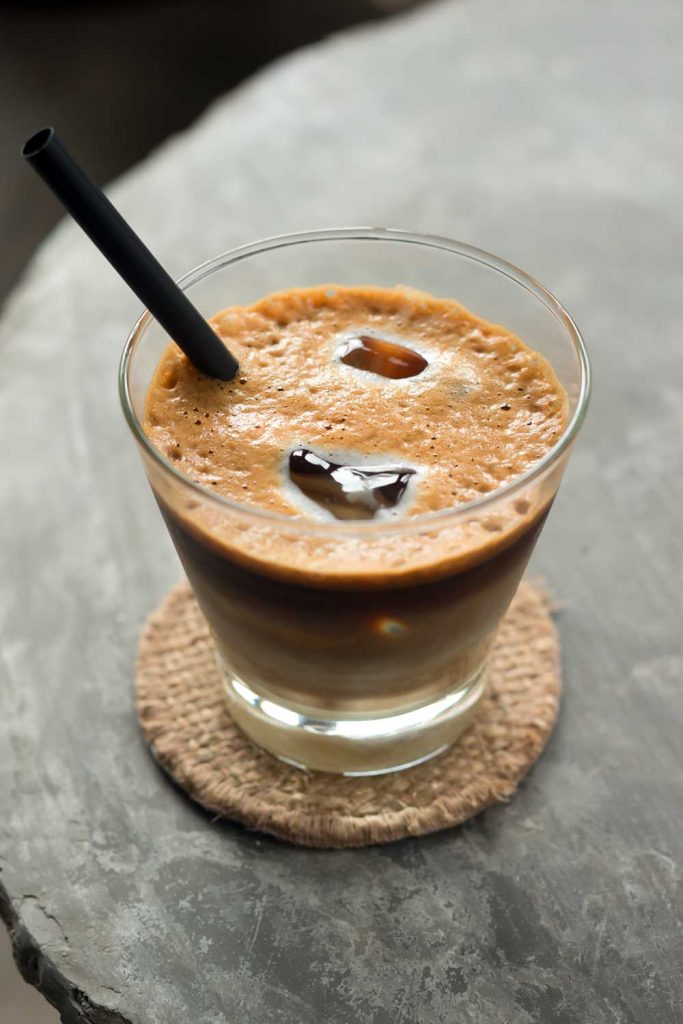 If you're looking to try a very different style of brew, Vietnamese coffee packs quite the punch.
Vietnamese coffee has a thick texture, a strong, acidic taste, and a much higher caffeine content, and it's commonly served with condensed milk.
Hanoi is a city with a growing coffee following. This bustling metropolis is packed with bars, cafes, and restaurants, all serving this unique style of coffee.
8 – Bali, Indonesia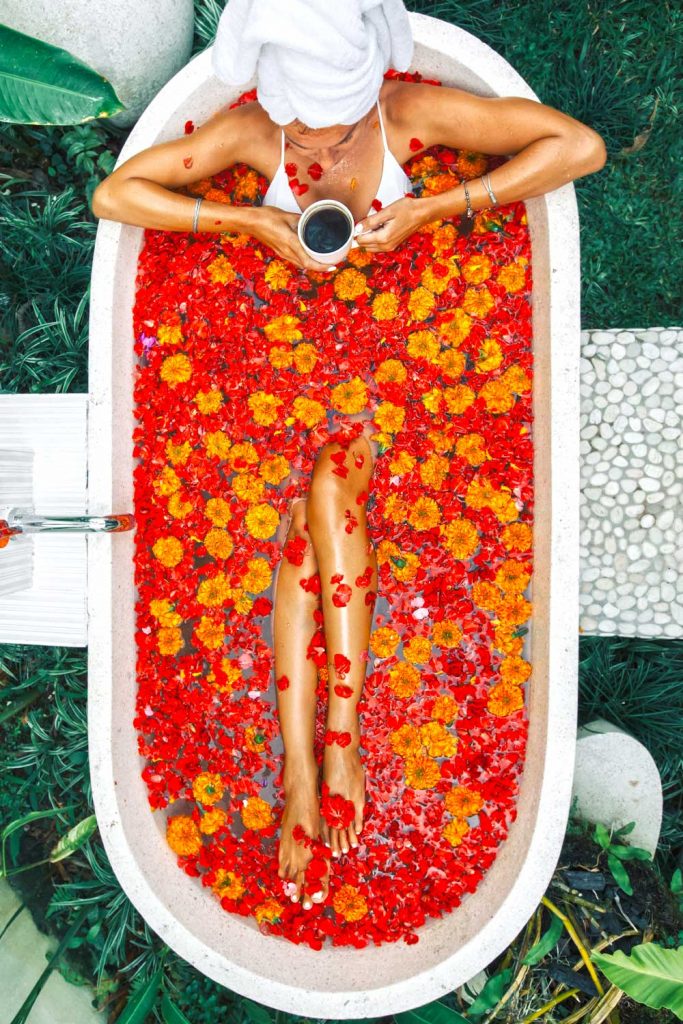 While Indonesian cities like Jakarta have a huge coffee culture, Bali gives you the best of Western-influenced and localized drinking experiences.
Indonesian coffee has a real earthy quality to it. With tourism booming in Bali, there are so many coffee shops and bars to drink at.
9 – South Italy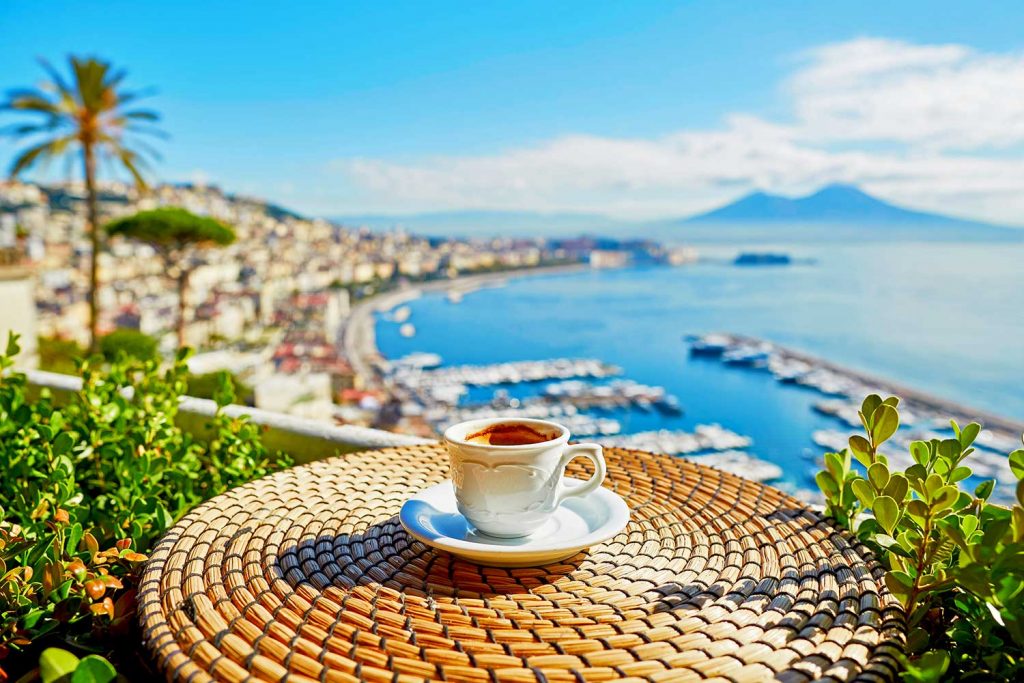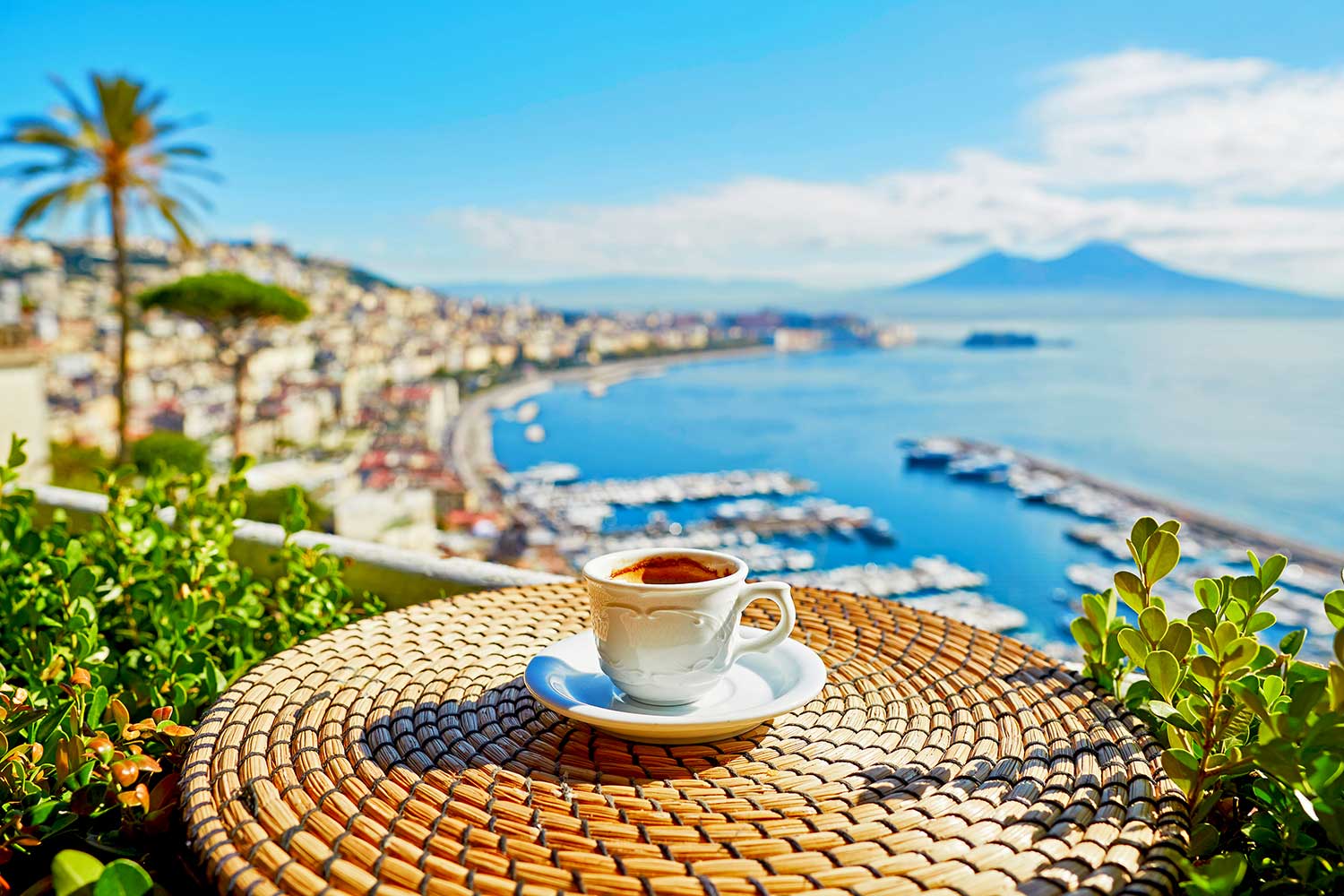 If there's one country that has culturally put coffee on the map, then it has to be Italy.
Coffee is practically a way of life in Italy. If you're not drinking an espresso outside a dainty cafe on a cobbled street, you haven't been to Italy.
Naturally, cities like Rome and Milan have so much to offer when it comes to coffee. But for authenticity, head to the south.
Campania, home to Naples and the Amalfi coast, is a great place to visit to truly embrace Italian coffee-drinking culture.
10 – Istanbul, Turkey
Coffee has been drunk in Turkey all the way back to the Ottoman Empire. Today, it continues to be a huge part of Turkish culture.
Istanbul is rife with specialty coffee shops, serving finely ground, thick, and sweetened Turkish coffee.
This unique style of coffee is one of the city's most beloved drinks, and so many cafes, roasters, and coffee tours contribute to its popularity.
Coffee Lovers Destinations Summary
The more you learn about coffee, the more you realize this humble drink is diverse and fascinating. Coffee has helped shape culture in so many countries and cities.
Plus, there are so many different flavors and styles of coffee to try. You could spend a lifetime drinking it, and still not try everything.
For coffee lovers, these destinations are ideal for new styles, exciting flavors, and meeting other coffee enthusiasts and communities.
You Might Also Like to Read
Save and Pin for Later
Want to take a trip to one of these coffee-crazed destinations in the near future? Save this article to one of your Travel Inspiration or Travel Destinations Pinterest boards for safe-keeping.
---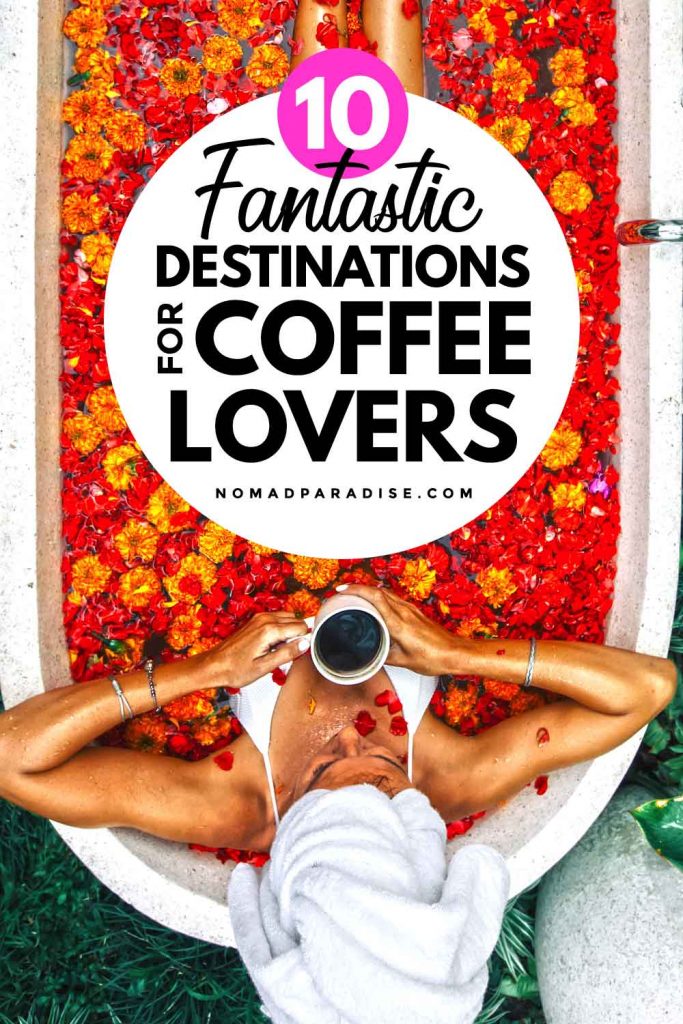 ---
Author: Dale Johnson is a content strategist, writer, and designer, with a big coffee addiction. He has been a full-time digital nomad since 2016 and has enjoyed coffee by the bucket load in the 30+ countries he has visited to date.