This post may contain affiliate links, meaning if you book or buy something through one of these links, we may earn an affiliate commission at no additional cost to you. Learn more
Fusing the rustic delights of classic Southwestern cooking with a healthy dose of Mexican and Latin American heat, flair, and spice, these foods to try in Arizona are sure to surprise, comfort, and excite you with their hearty combinations and deeply satisfying flavors.
Arizona is not renowned for its cuisine, which is why I'm so excited to share with you nineteen of the state's most beloved dishes that you should definitely try during your visit.
Foods to Try in Arizona
Appetizers
1 – Prickly Pear Jelly on Toast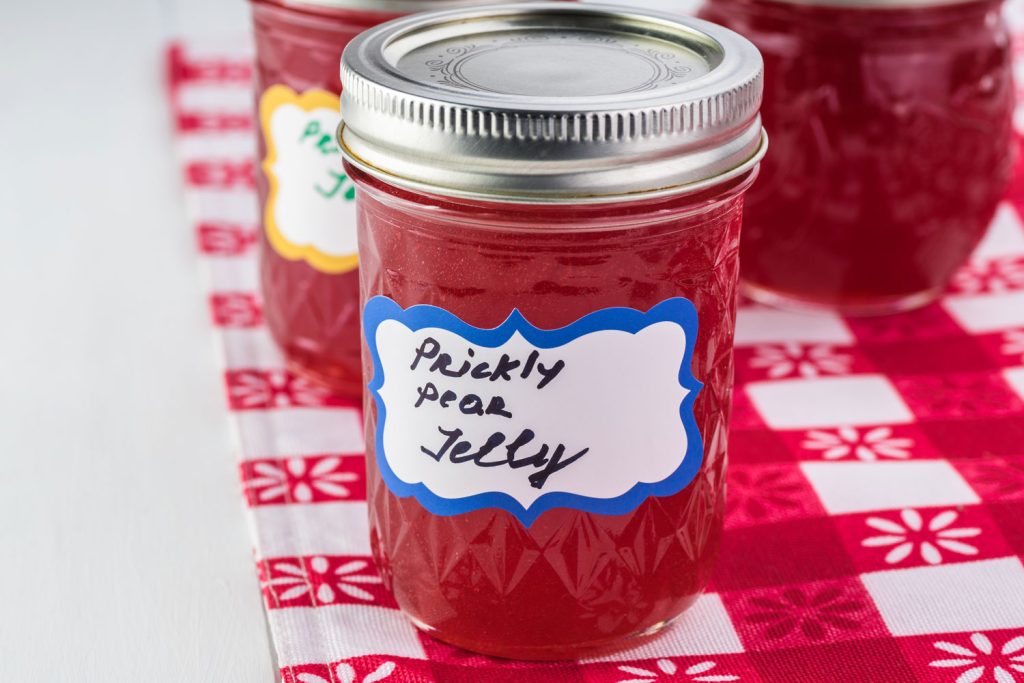 The prickly pear is an edible fruit that grows on cacti throughout the southwest. These fruits were traditionally used by Native Americans for just about everything; from eating as a snack to curing minor cuts and bruises.
The prickly pear can be used in a number of different ways, but a favorite in Arizona is to turn it into a jelly. You can find pickily pear served with toasted bread in a few unique restaurants throughout the state.
2 – Chips and Salsa/Beans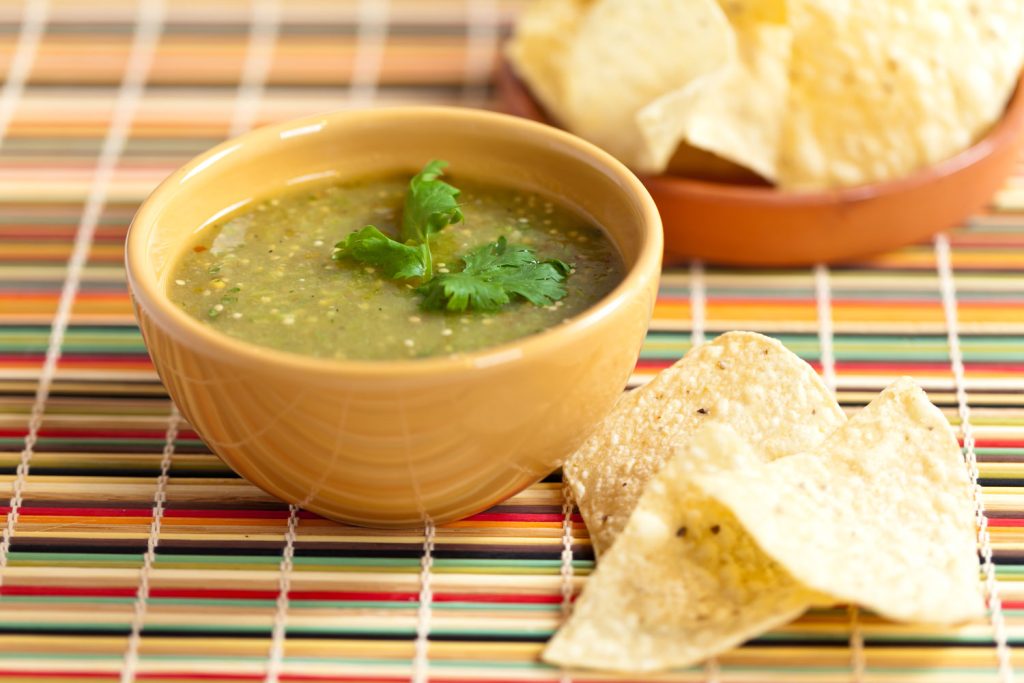 Chips and salsa are a staple of many Mexican restaurants throughout the county. However, restaurants in Arizona are a great place to try a variety of different options to go along with handmade tortilla chips.
Instead of the traditional "restaurant-style" salsa, chips are often served with green salsa and refried beans of different varieties. Save your appetite, as too much of this can easily turn into a main course!
Related: 18 Popular Mexican Foods You Need to Try
3 – Cheese Fries
While the dish sounds simple enough, cheese fries are very much a unique way to begin a meal. Instead of regular nachos, in which chips are topped with cheese, hot and crispy fries replace the chips, and a cheese blend is melted and drizzled over the top.
You can find this appetizer on the menu at barbeque restaurants throughout the state, usually served with a side of spicy ketchup.
4 – Spicy Fruit Cup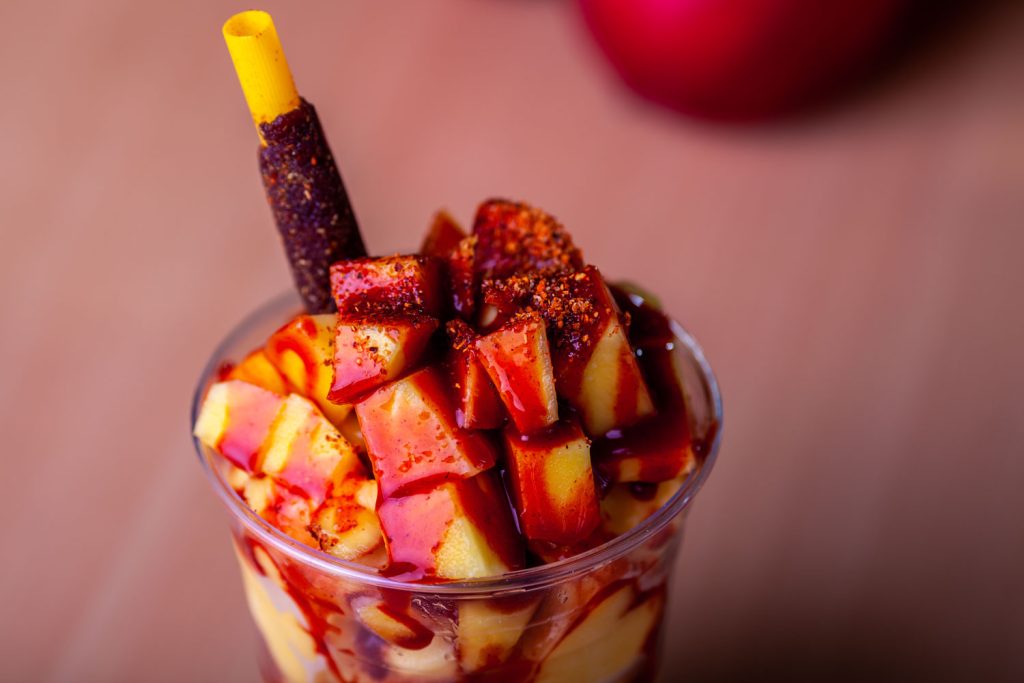 The spicy fruit cup found on roadside stands in Arizona and the southwest could be placed in a few different categories; a snack, a dessert, or even a large portion served as the main course.
Many different fruits and vegetables, such as watermelon, mango, pineapple, cucumber, jicama, and papaya, are cut into large pieces and sprinkled with tajin to make a spicy fruit cup. Tajin is a spicy seasoning made of chili peppers, sea salt, and lime, and is often found in Mexican candies as well.
If desired, the entire cup is drizzled with chamoy sauce, which is a sweet and spicy apricot-based sauce that can add a little more flavor and spice.
Related: 17 Best Mexican Street Foods for a Sumptuous Taste of Authentic Mexico
5 – Ceviche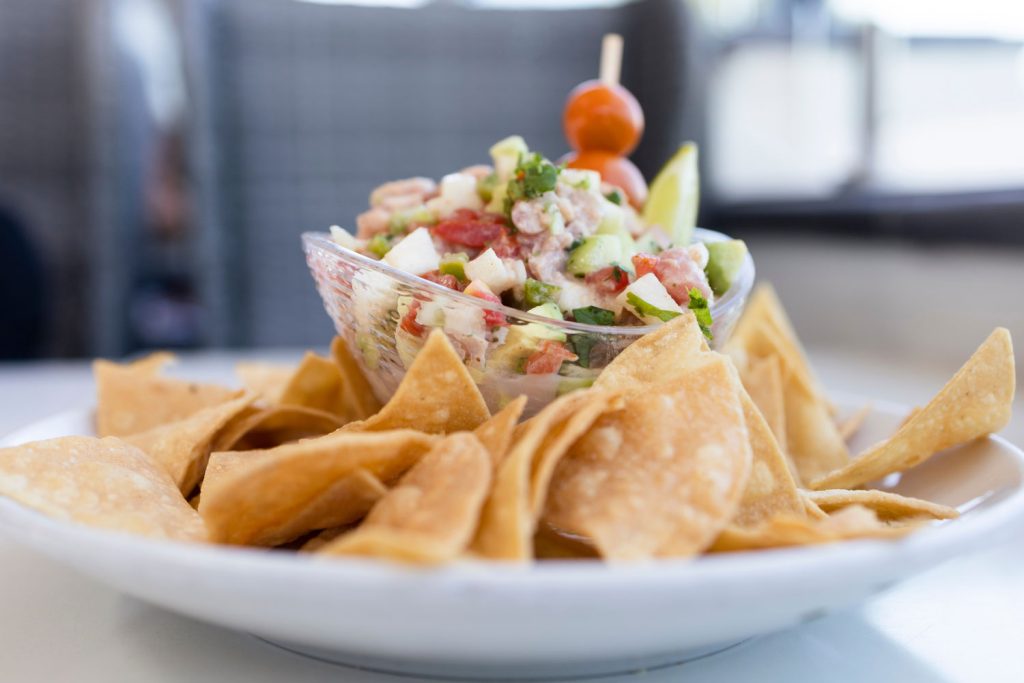 A South and Latin American classic, ceviche is hugely popular in Arizona. In the state, this iconic dish of raw fish, marinated in citrus juice, is commonly mixed with jalapeno, cilantro, red onions, and a few other ingredients, creating a dish that has plenty of moisture, zest, and a little kick of heat.
In Arizona, ceviche is often served as an appetizer at Mexican restaurants with a side of chips or tortillas.
Main Dishes
6 – Sonoran Hot Dog
A Sonoran hot dog consists of a hot dog wrapped in bacon, placed in a soft buttery bun, and topped with ingredients you would traditionally find on a taco; does anything more need to be said?
This delicious dish originated from Mexico, and comes overflowing with pinto beans, salsa, and onions. It is savory and rich and is a favorite for roadside taco trucks that can be found in Arizona.
7 – Indian Fry Bread (Savory)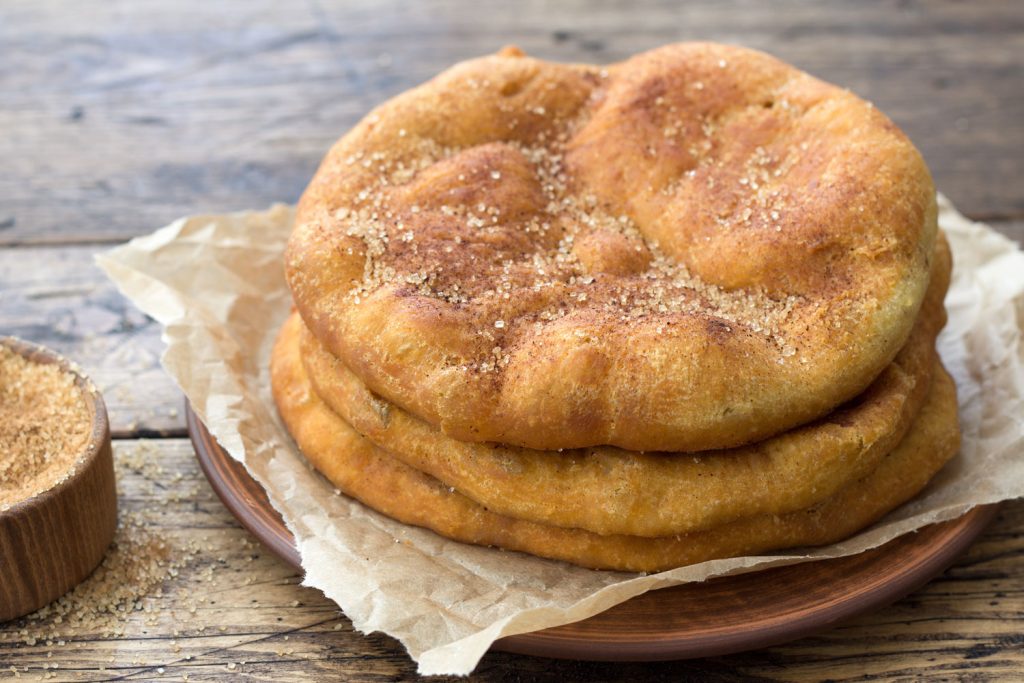 Indian fry bread, also known as Navajo fry bread, is a dish first prepared by Native Americans in the southwest region of the United States, according to historians; an area now designated as Arizona and New Mexico.
Fry bread can have an assortment of delicious toppings, including ground beef, tomatoes, olives, lettuce, and cheese, all piled atop a deep-fried pillowy dough. This food is a fan favorite in carnivals and fairs across the state.
If you love a quesadilla, the cheese crip may add itself to your list of favorite foods once you've tried it. A cheese crisp consists of a buttery tortilla that is left open and topped with cheese of all varieties, then popped into an oven until the tortilla is crisp (hence, the name) and the cheese is bubbly.
It is served with sour cream and salsa for dipping. The cheese crisp can be found at many traditional Mexican restaurants in Arizona, although the at-home version is hard to beat.
Read more: Arizona Cheese Crisp Recipe
9 – Street Tacos
Street-side tacos may bring pause to those not native to the area, but Arizonans know the true quality of this meal sold from food trucks and one-man stands all over the state.
With a choice of meat, usually carne asada or chicken, these tacos are perfect for eating in one to two bites. They are topped with pico de gallo (like salsa, without the food processor) and cilantro and are usually served up in 3-4 taco servings. Oh, and make sure you don't forget the horchata!
10 – Chimichanga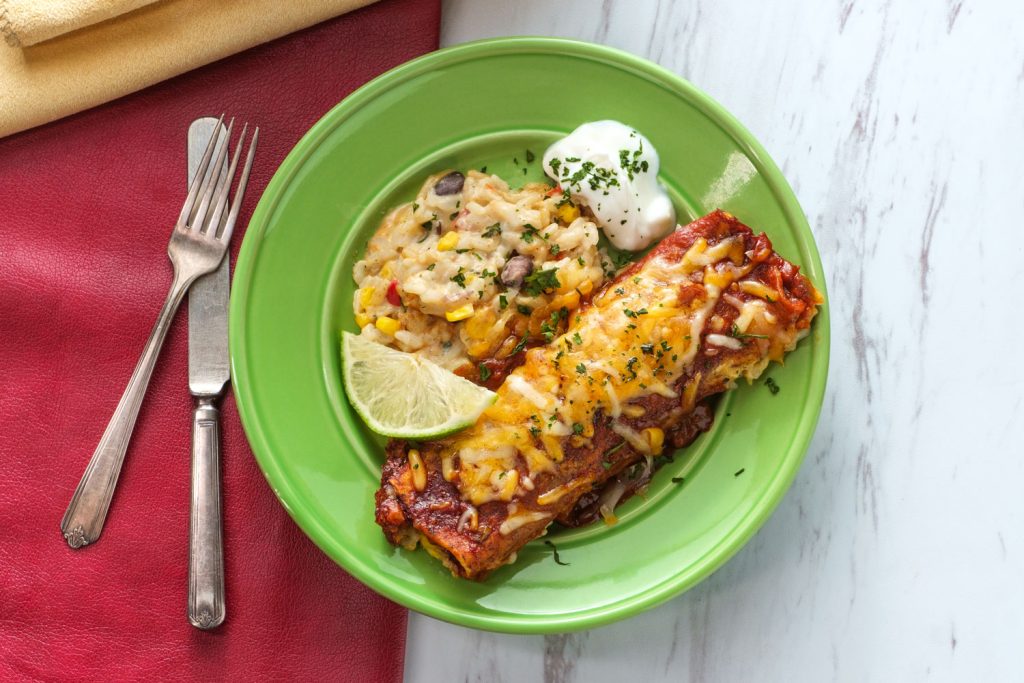 The best way to describe a chimichanga is essentially as a deep-fried burrito, but the description does not do justice to the taste!
Usually filled with beef or beans and cheese, this Mexican dish is then topped with sour cream, lettuce, and tomatoes and served as a main meal. It can also come smothered, where it is cooked and then covered in enchilada sauce or cheese.
11 – Tamales
Tamales, a Mesoamerican staple that has found a home here in Arizona, are traditionally made from a corn and lard mixture, known as masa, and then filled with marinated and shredded beef, pork, or chicken.
They are then wrapped in a corn husk and steamed and can be enjoyed as is. However, be sure to remove the outside husk wrapping as this is not edible. Tamales are often enjoyed around the holidays, but are great any time of the year.
12 – Enchiladas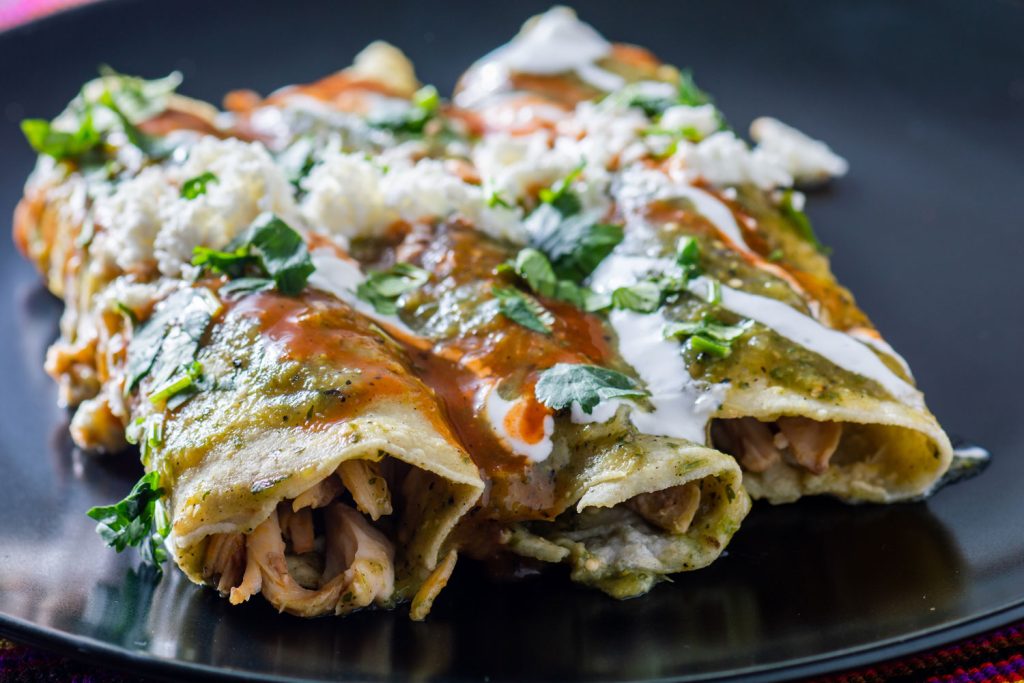 Enchiladas are another dish that can be found worldwide, but served on a hot plate in a southwest restaurant is the best way to enjoy this Mexican delight in Arizona.
Enchiladas in Arizona consist of lightly fried corn tortillas filled with marinated and shredded chicken, and then covered with either green or red enchilada sauce, topped with cheese, and baked until bubbly. This is then served on a big, hot plate with a side of Mexican rice and refried beans. If you're really feeling the Mexican vibe, add a Margarita on the rocks.
13 – Italian Sub Sandwich
In many cities in Arizona, you can find a well-known drive-thru restaurant called Eegees. Although it is better known for its eegee drinks — a frozen and fruit-based drink reminiscent of a high-end icee — it is also known for its traditional Italian grinders.
This soft sub sandwich bread is overfilled with Italian meats and provolone cheese, filled with veggies, and dowsed in an oil and vinegar dressing. Somehow, it never seems to get soggy, and it can be enjoyed either on the same day or put in the refrigerator for a late-night snack hours later.
14 – Barbecue Chicken or Brisket Sandwich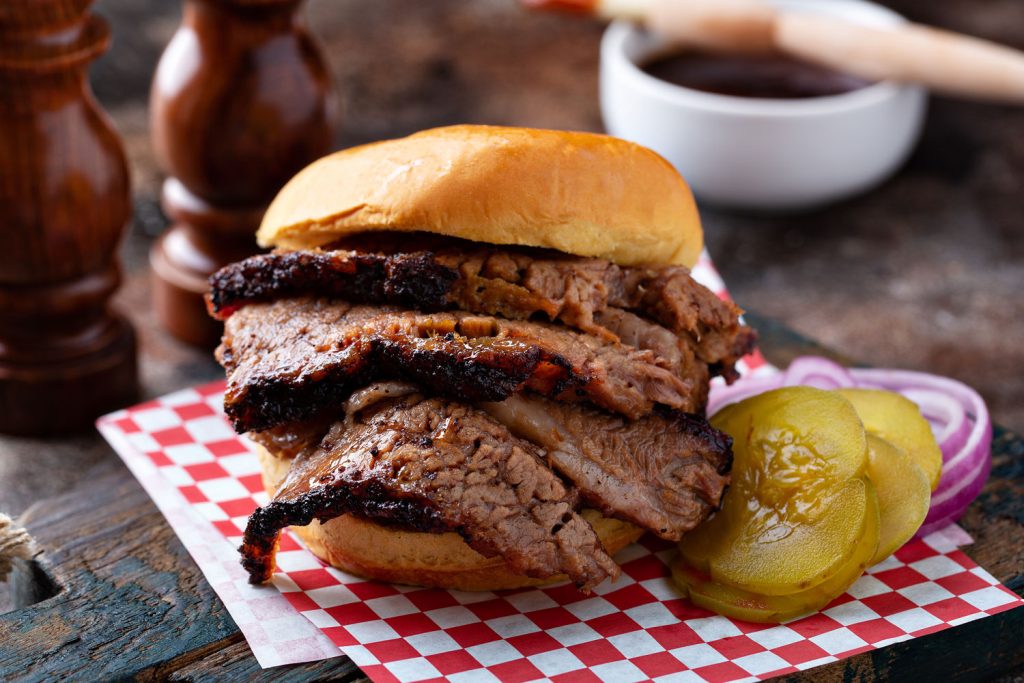 Texas is known as the place to go for down-home barbeque, but the spots in Arizona are not to be discounted. Found in hole-in-the-wall restaurants throughout the state, barbeque sandwiches are a staple in the southwest.
Arizona barbeque sandwiches often consist of lightly toasted soft butter buns, topped with shredded brisket (but often substituted for shredded chicken), and covered in homemade barbeque sauce. Whether mild or spicy, you will not be disappointed!
15 – Ramen
An iconic Asian dish, it should come as no surprise that ramen has found popularity in all corners of the world, including the southwest of the US. In Arizona, ramen "bars" have made their presence known, with these small restaurants popping up all over the Phoenix valley.
In Arizona, the dish commonly consists of ramen noodles boiled in a pork soup base, served in a large bowl with sliced pork, green onions, a hard-boiled egg, and other vegetables as requested – oh, and chopsticks are a must!
16 – Chicken Fried Steak and Potatoes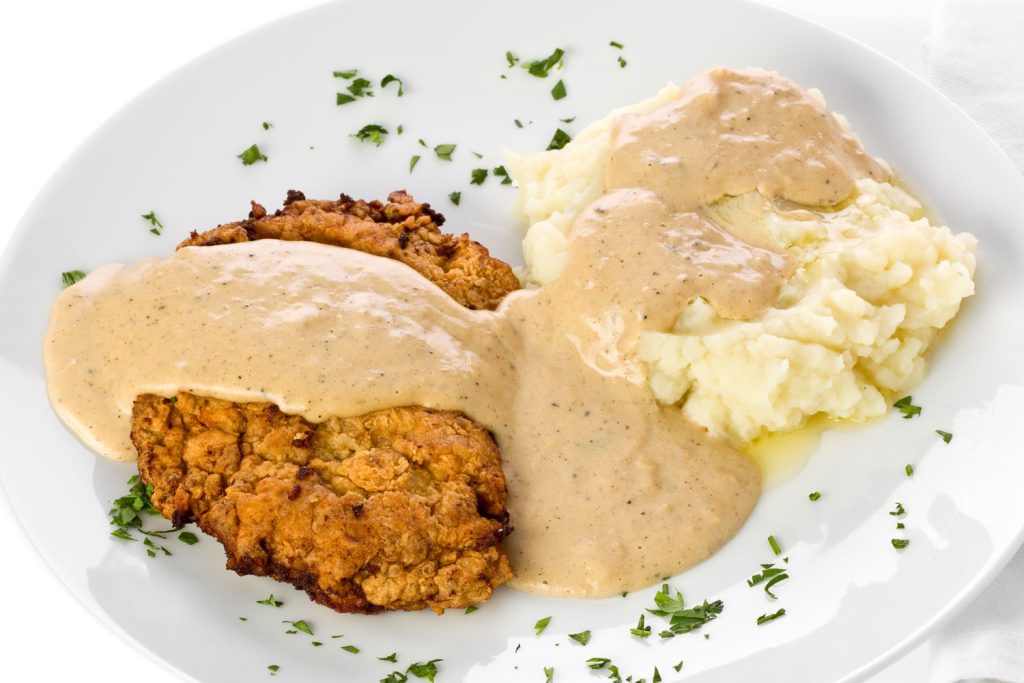 Arizonans have long enjoyed chicken fried steak with a side of mashed potatoes and gravy in what may seem like an unexpected setting; school cafeterias. This dish can still be found on the weekly menu in many elementary and junior high schools in the state and in many homes as well.
Chicken fried steak is exactly what it sounds like; a thin piece of beefsteak coated and seasoned and then deep-fried, giving a very similar texture as a piece of deep-fried chicken. Buttery mashed potatoes are served alongside it, and the entire dish is covered in rich gravy.
17 – Menudo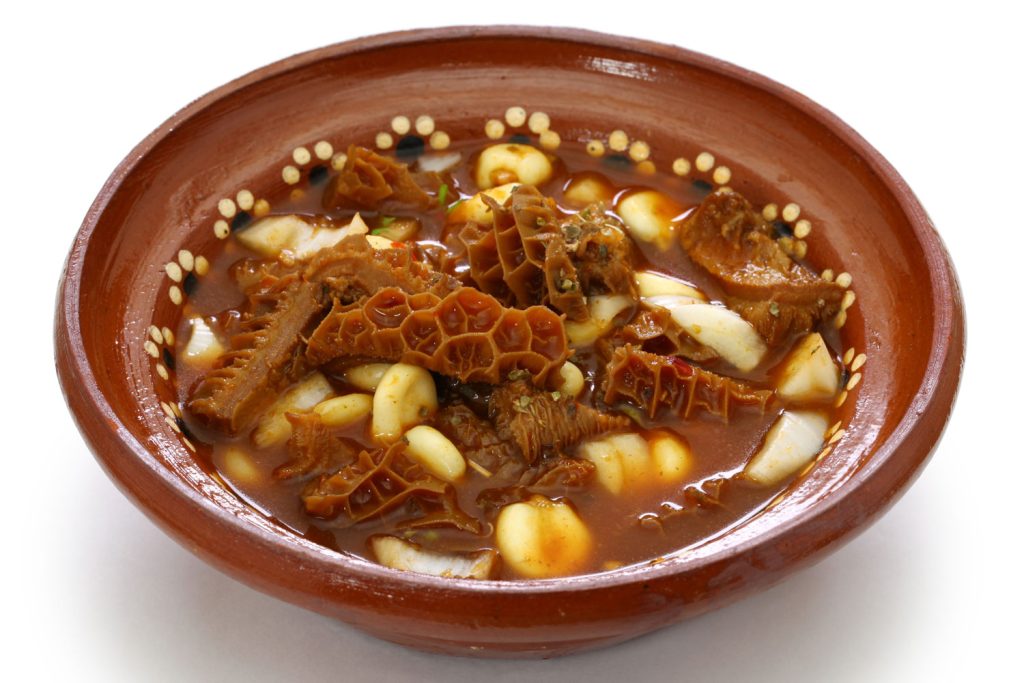 Menudo is a lesser-known Mexican dish than tacos and enchiladas but is enjoyed just as much in Arizona. Known lovingly as a "hangover cure," this soup is made with tripe, the edible lining from the stomach of cows.
This spicy dish is rich and delicious, with the tender tripe mixed in the soup base along with hominy corn and spices. It may not be to everyone's tastes, but Arizonans love this Mexican classic.
Deserts
18 – Indian Fry Bread (Sweet)
The sweet version of Indian fry break takes the same deep-fried and pillowy dough, but then tops it with honey and powdered sugar. More recently, Nutella and strawberries have become a favorite topping of this sweet treat, as well.
These are again a staple of fairs and carnivals throughout the state, but many Arizonans have tried their hand at making a homemade version using a pan of hot oil and dough in a piping bag.
19 – Hawaiian Shaved Ice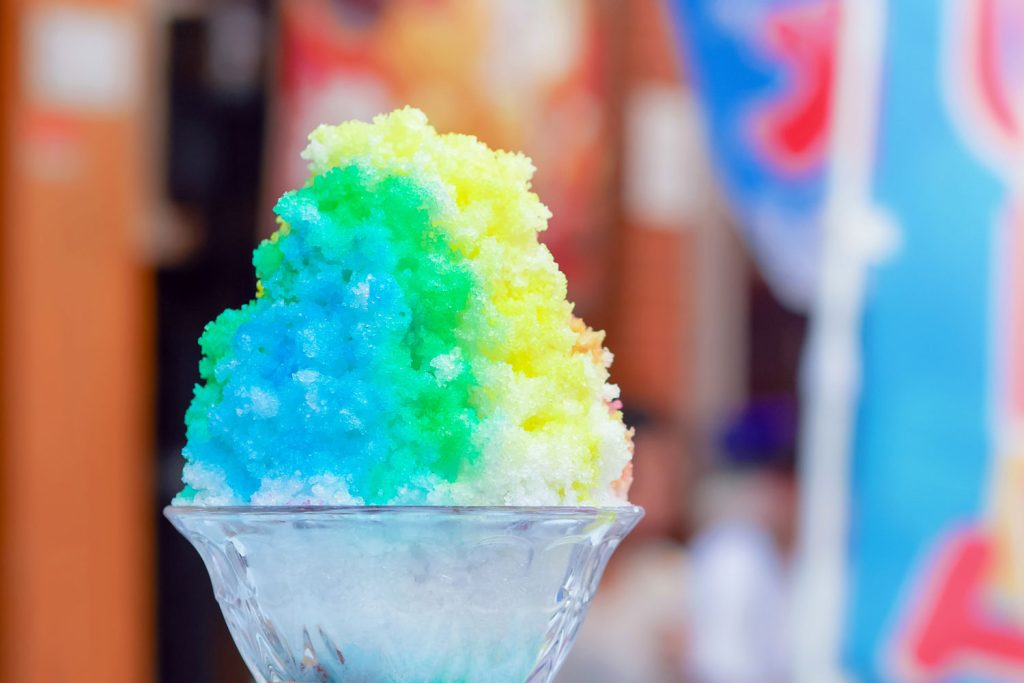 It's no secret: Arizona is hot! So one way to escape the heat is to stop by one of the many Hawaiian shaved ice stores found throughout the southern region of the state.
Hawaiian shaved ice consists of big blocks of ice shaved down using an electric snow cone machine, which gives the ice a fine, powdery texture. The ice is packed into a bowl or cone and then topped with a large variety of sweet syrup flavors, from tigers' blood (a beloved combination of watermelon and strawberry with notes of coconut) to strawberry.
Hawaiian shaved ice is simply irresistible after a long day of adventure and activity in the heat of the summer months.
Foods to Try in Arizona Summary
With so much heat, spice, and heart, there is just so much to get excited about when it comes to the foods of Arizona.
While the cuisine may be one of the lesser known in the states, that doesn't mean it won't delight and amaze with its glorious combinations and sweet, spicy, fresh, and savory ingredients.
I hope I've given you more than a little insight into the culinary delights my home state has to offer with these 19 dishes, and hopefully, you can enjoy plenty of them, and so many more, when you come to visit.
You Might Also Like to Read
Save and Pin for Later
Eager to gorge on some of these foods to try in Arizona? Keep this list for safekeeping by pinning it to one of your foodie travel Pinterest boards.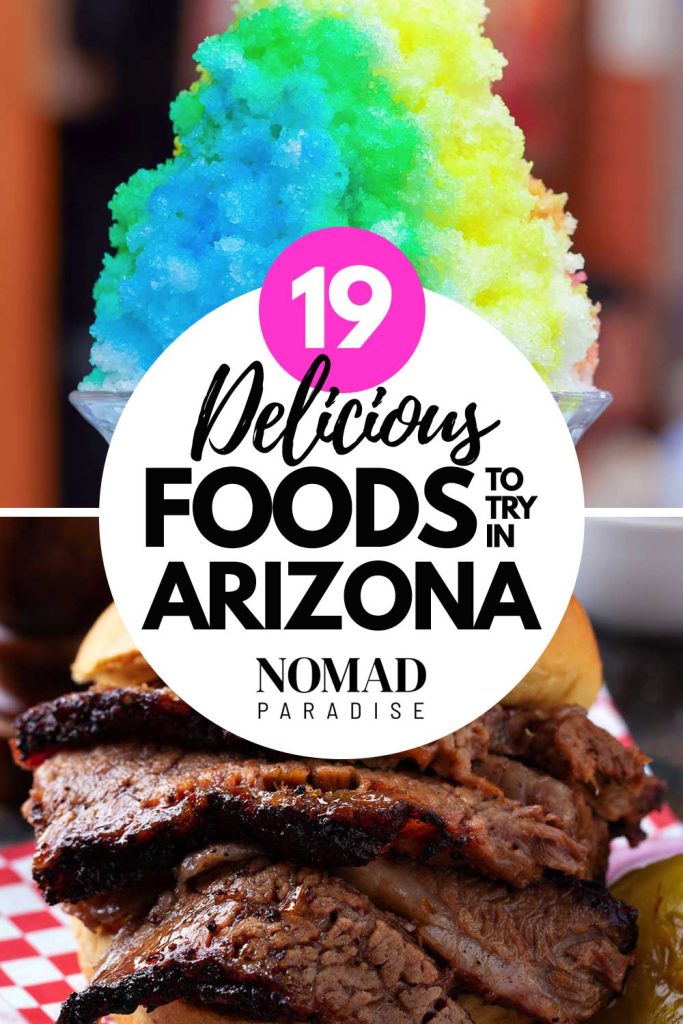 Contributor: Aleasha Bryant is a writer from Arizona with a deep passion for Arizona's cuisine, culture, and travel.