This post may contain affiliate links, meaning if you book or buy something through one of these links, we may earn an affiliate commission at no additional cost to you. Learn more
Treat yourself to a wholesomely rich and sweeter side to one of Central Europe's most iconic cuisines with these German desserts and cakes, and prepare to stoke your culinary desires in a truly lavish and indulgent way.
German Desserts and Cakes
German Desserts
1 – Rote Grütze – Red Fruit Jelly
This brightly colored dish is popular in Northern Germany and Scandinavia and is a complete delight for anyone who enjoys tart and fruity flavors in their desserts.
The dish is mostly made of red fruit like berries and cherries and has a creamy consistency. It is best served either cold or slightly warm, and when making the fruits are not fully broken so that they still maintain a juicy consistency.
More varieties of this beloved dessert can be found in German supermarkets, including rhubarb and strawberry, gooseberry and kiwi, and many more. As a dessert, it is usually served with vanilla sauce or whipped cream.
Check price for Rote Grütze on Amazon.
2 – Bayerische Crème – Bavarian Cream
This deceptively simple dish actually requires a little preparation. It is similar to vanilla cream and can be served with a variety of other sweet treats, such as a fruity berry sauce, chocolate hazelnut cream, coffee, or caramel sauce.
Bavarian cream has been a staple in cookbooks for over 200 years and it can be found in French cookbooks as Crème bavaroise.
3 – Götterspeise – Jelly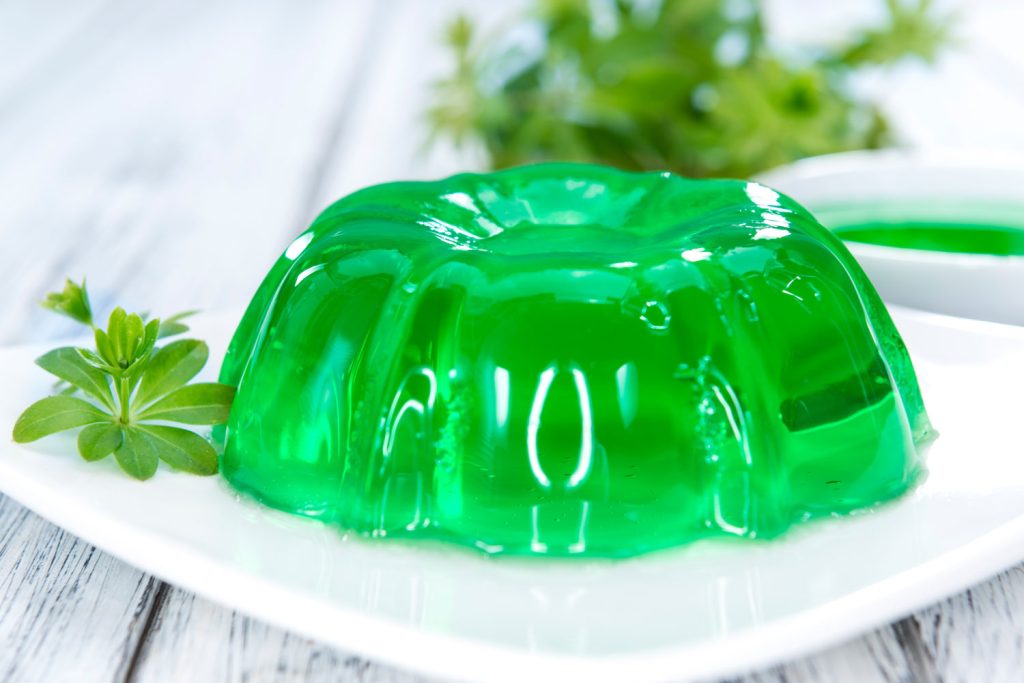 Götterspeise is a hardened gelatine and comes in two popular varieties: green (with woodruff flavoring) or red (with raspberry flavoring). Sometimes those two can be layered or served together to make a wonderfully colorful dessert. It is a children's favorite and is often served with vanilla sauce or cream.
4 – Eierkuchen mit Apfelmus – Pancakes with Applesauce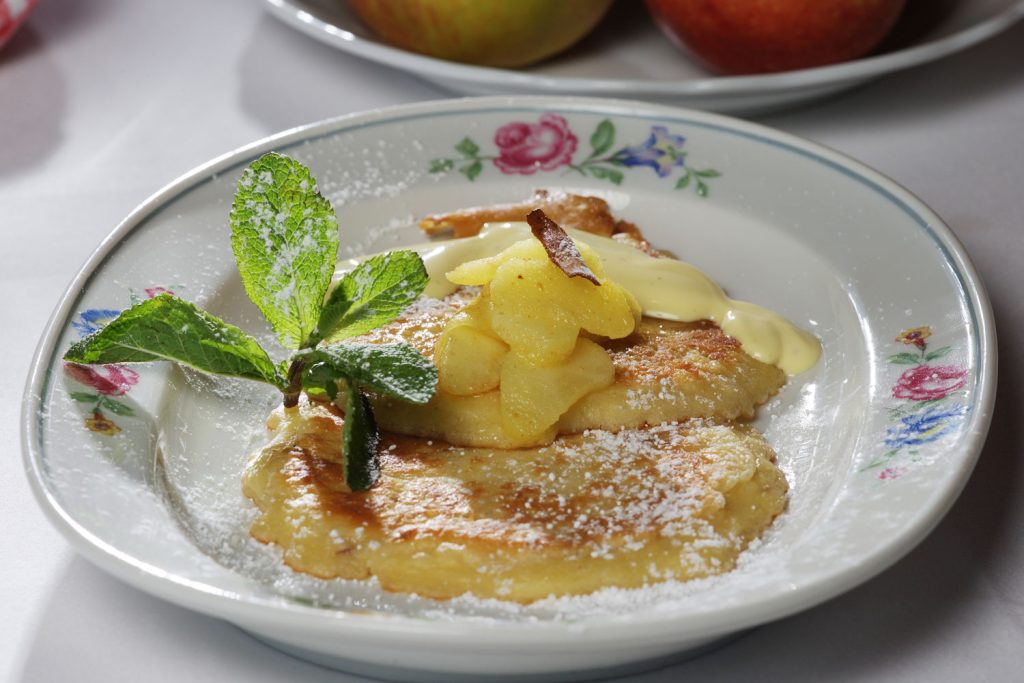 What would the world of food be without pancakes? Popular in so many cuisines, in Germany, pancakes are essentially a thicker version of a French crepe and can be served as a main dish as well as a dessert.
The traditional German combination is pancakes with sugar, cinnamon, and applesauce. But this dish is very versatile and can be found on menus from the Baltic all the way to Bavaria. There is everything from hot pancakes with blueberries and ice cream, to pancakes with chocolate sauce and banana. The choice is endless!
5 – Apfelstrudel – Apple Strudel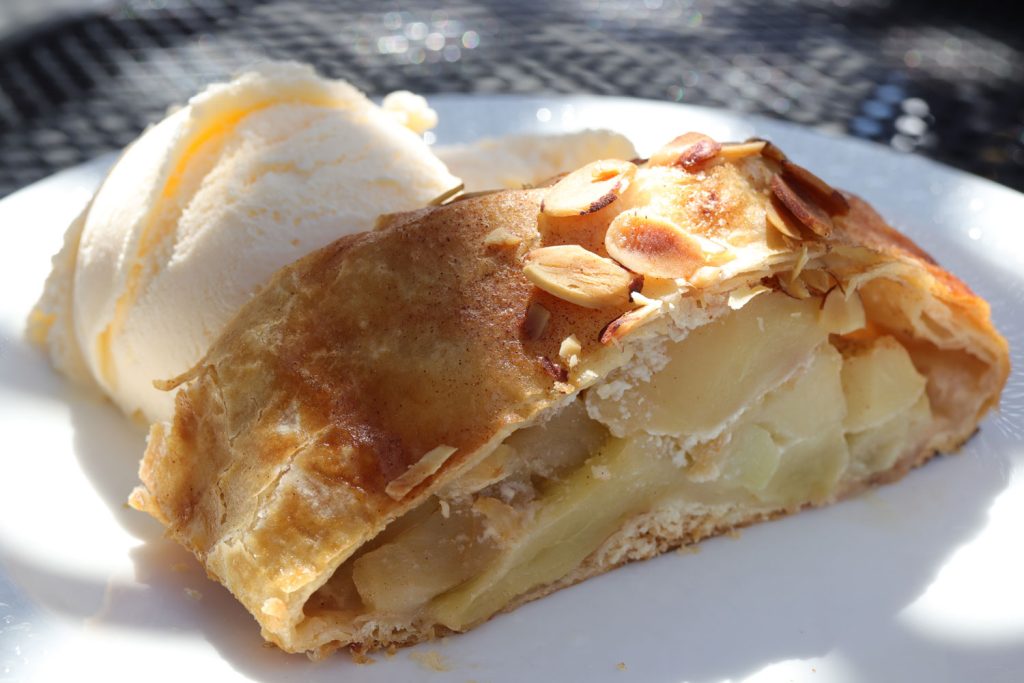 Originating in Austria, but also one of Germany's most iconic dishes, this well-known dish can be found all over the world. Apple strudel is a pastry traditionally filled with stewed apples, cinnamon, and raisins.
Served hot with cold vanilla ice cream or whipped cream, it's a scrumptious treat found on many dessert menus in German restaurants. There are plenty of other varieties to look out for too, including strudels with cherry or berry fillings, among many others.
6 – Bratäpfel mit Vanillesauce – Baked Apple with Vanilla Sauce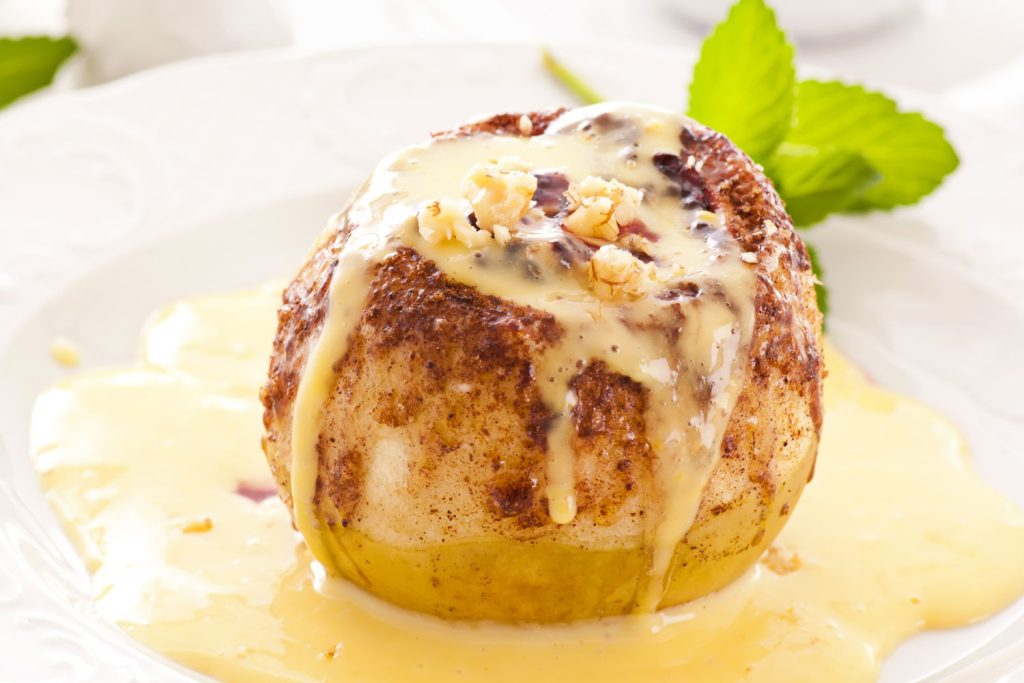 This traditional recipe consists of a baked apple filled with raisins, almonds, fromage frais, and cinnamon, which fills the house with an irresistible smell to make the mouth water.
It's a favorite dish during the winter and is served covered in vanilla sauce, ice cream, or cream. There are often modern varieties of this dish, such as layered baked apple with mascarpone cream in a glass, and all are worth trying if you see them on a menu.
Read more: Baked Apples Recipe
7 – Schokoladenpudding mit Vanillesoße – Chocolate Custard with Vanilla Sauce
Often simplicity is the best way to approach good food, as this time-tested favorite. You won't find this much on dessert menus in restaurants, but if you are lucky enough to have a home-cooked meal in Germany chances are you will have Schokoladenpudding as dessert. My grandmother always served it after our Christmas lunch.
This dish is a creamy chocolatey delight, commonly served with vanilla sauce or vanilla custard. The powder to make it at home can be found in any shop, to which you simply add milk and sugar.
There are also many different custard flavors available, from strawberry to coffee, hazelnut to marzipan, so you'll always be spoilt for choice.
8 – Quarkspeise – Fromage Frais Cream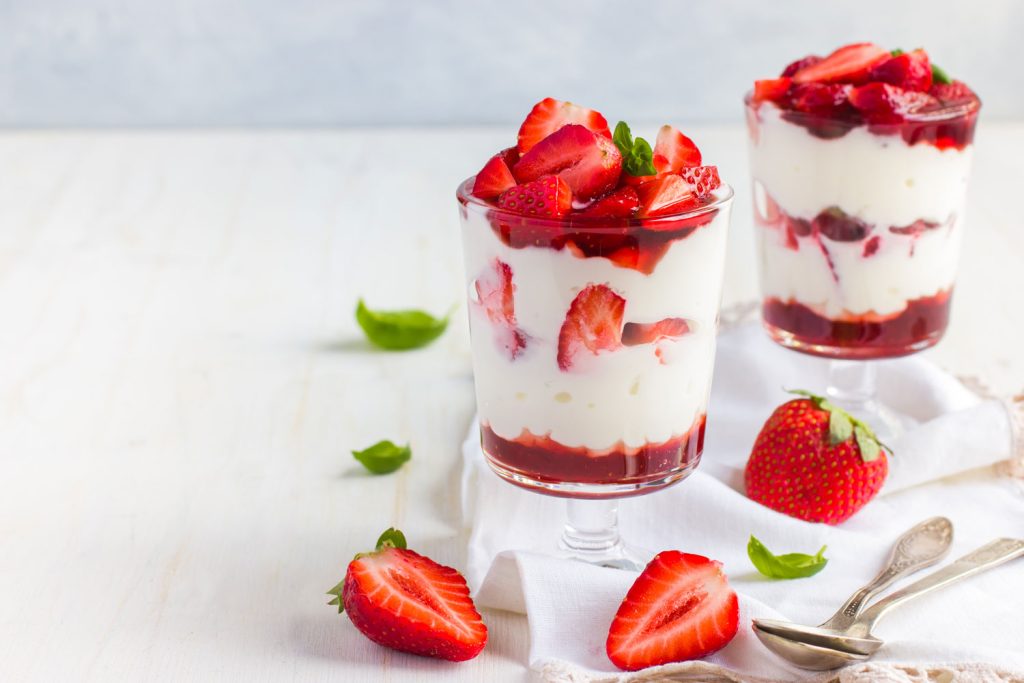 Quarkspeise is a simple and delicious mixture of fromage frais and cream or milk, sugar or honey, and various sweet and fruity flavors, which serves as a light alternative to most heavy desserts.
Quark or fromage frais is a real staple in German baking. It's similar to yogurt or cottage cheese and is becoming more and more popular because of its high protein and low-fat content. It can also be bought ready-made in any shop in Germany.
Related: French Foods to Try
9 – Grießpudding mit Himbeersoße – Semolina Cream with Raspberries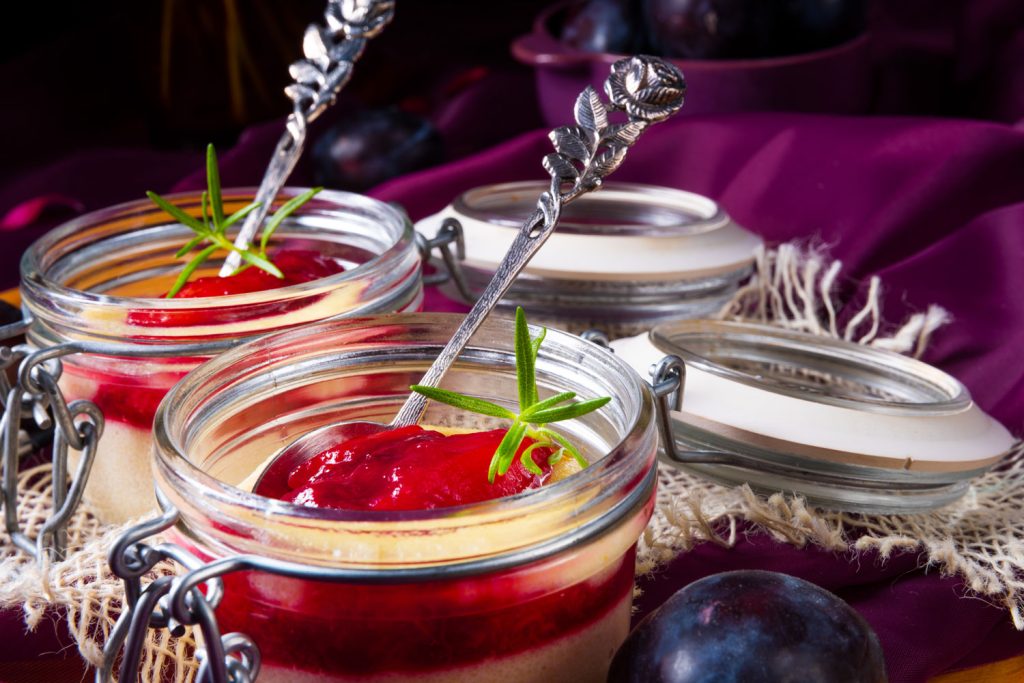 This German children's favorite can also be served as a dessert. It is very simple to make, consisting of just milk and semolina, creating a dish with a luscious creamy consistency.
You can also use more semolina, which helps the dish become thicker, and once cooled will set. Semolina cream is usually served with fruit, commonly raspberries, along with a sweet fruity or chocolate sauce.
10 – Dampfnudeln mit Vanillesoße – Yeast Dumpling with Vanilla Sauce
This soft and warm ball of yeast is known for its crispy bottom and is commonly served in vanilla sauce. This is a popular dish in southern Germany, and the secret to perfect yeast dumplings lies in the preparation.
Although the ingredients of flour, milk, yeast, sugar, and egg are relatively simple, it takes some skill to get the yeast ball just right.
Once molded, the yeast ball is placed in a pot with water to cook. Once the liquid has evaporated the bottom will bake slightly. Sometimes fresh berries or a mixture of stewed fruit or applesauce are added to enhance the flavor.
11 – Spaghettieis – Spaghetti Ice Cream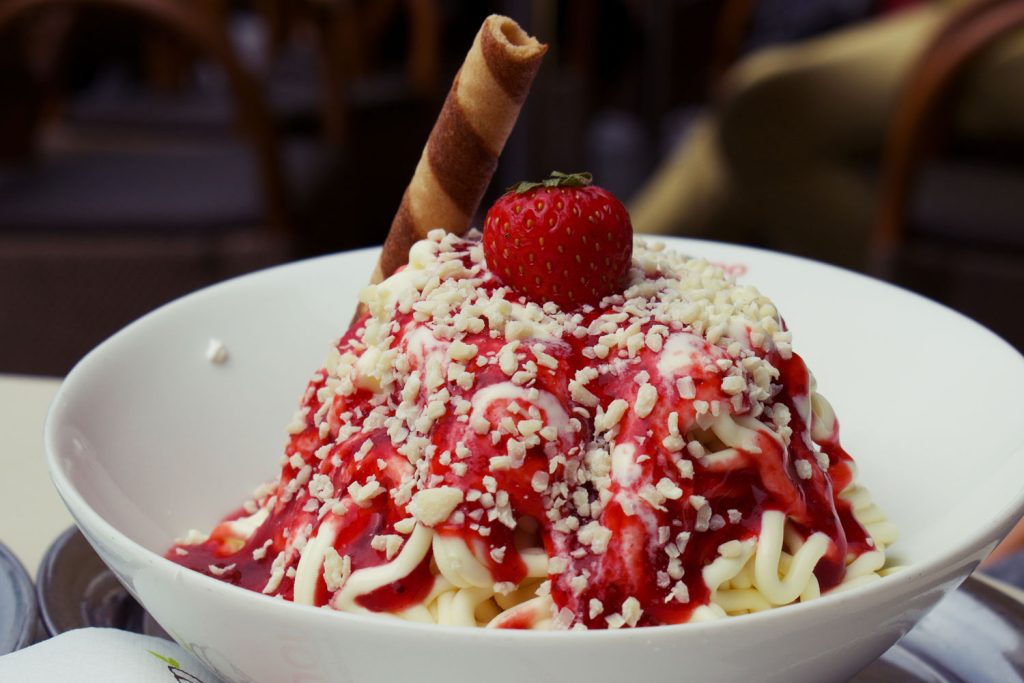 A dessert loved by children and adults alike, while spaghetti ice cream is simple to make, the key is in its presentation to truly become a showstopper of a German dessert.
Spaghettieis is made by pushing the ice cream through a special sieve, which creates long strings of ice cream. The classic spaghettieis uses vanilla ice cream, topped with raspberry sauce, by today a huge array of different flavors can be tried.
German Cakes
12 – Streuselkuchen – Crumble Cake
Streuselkuchen has been a hugely popular cake in Germany since at least the 19th century. This classic dish is all about textures, with its soft yeast dough bottom married to a crumbly crispy and buttery top – the crumble part.
With this dessert, don't forget a generous serving of icing sugar on top, so you can hide the burnt bits, as my grandma would say!
Streuselkuchen is traditionally baked on a tray, and circular versions of this cake also exist. Some bakeries add creamy vanilla custard as a middle layer, elevating the textural experience of trying this delightful cake to new heights. Streuselkuchen, quite simply, is an absolute all-time favorite, and so very German!
13 – Frankfurter Kranz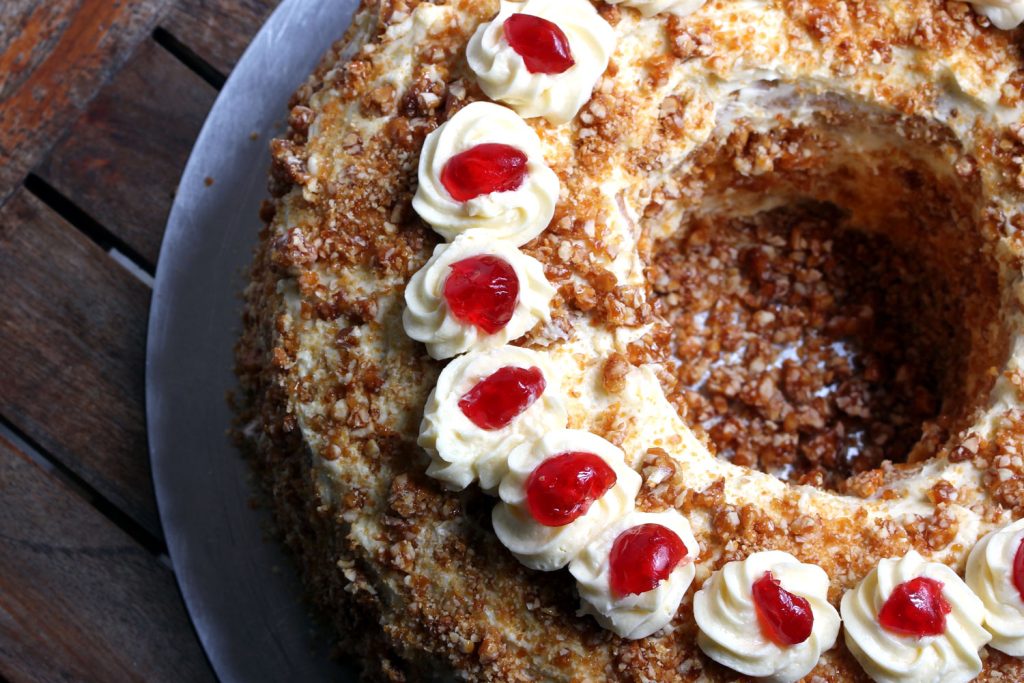 Frankfurter Kranz is in fact more a gateau than a simple cake. It consists of several layers of vanilla sponge sandwiching a layer of buttercream and topped with a sweet and crunchy layer of chopped nuts.
Sometimes a little jam is added between the sponge and buttercream to add a little fruitiness or tartness to the flavor. The whole cake is baked in a hollowed circular tray, and due to its circular shape and toppings, such as cherries looking like red jewels, lives up to its name of 'crown cake'.
This grand cake has been enjoyed in Germany since the early 18th century and is definitely a classic choice at any coffee table.
14 – Schwarzwälder Kirschtorte – Black Forest Cake
Schwarzwälder kirschtorte is a famous German export. This cream gateau consisting of layers of chocolate sponge, buttercream, cherries, and to deepen the flavor sometimes cherry spirit, is popular in many countries around the world.
It originated in the early 20th century in the Black Forest and is believed to be based on an earlier dessert in the region made of cherries, cream, and cherry spirit. At that time, several different bakers around the south of Germany all claimed to be the first to come up with this rich and mouthwatering recipe.
15 – Donauwelle – 'Danube Wave'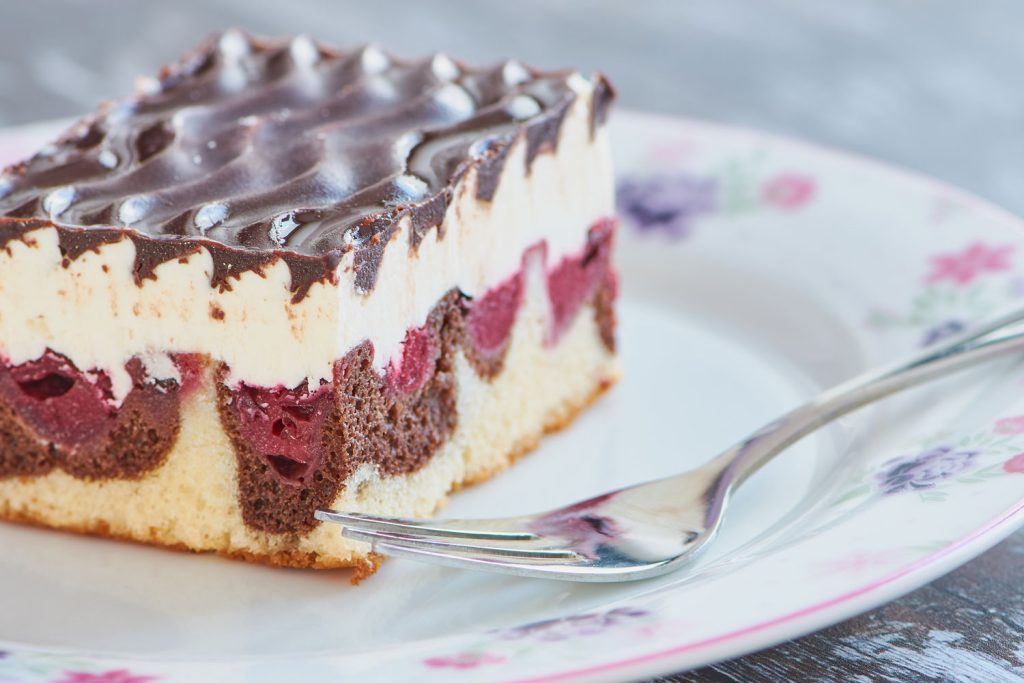 Donauwelle is a tasty tray cake made with chocolate and vanilla sponge, cherries, and cream. This cake is quite popular in the East of Germany and is known there as Snow White cake.
The lower part of the cake symbolizes waves, due to the swirled chocolate and vanilla sponge design. Cherries are placed loosely around the sponge, and then the dessert is topped with buttercream or vanilla custard.
The chocolate icing gives it the perfect finishing touch, and when you take a bite you're treated to soft vanilla, chocolate sponge, cream, chocolate, and cherry flavors, all melded into one sumptuous mouthful.
16 – Käsekuchen – Cheesecake
German cheesecake is quite the departure from a conventional cheesecake. In Germany, the main ingredient is 'quark' or fromage frais, which is softer and lighter than cream cheese.
The quark is mixed with milk, eggs, sugar, and usually vanilla flavor, then placed on a pastry base. Käsekuchen is known for being a very tall cake, and a sizeable amount of quark is used in its production.
Sometimes the pastry base is substituted for semolina or other thickening agents added to the quark to make it hold its shape. With or without base, käsekuchen is always a tasty staple at the coffee table and in German bakeries.
17 – Bienenstich – 'Bee Sting' Cake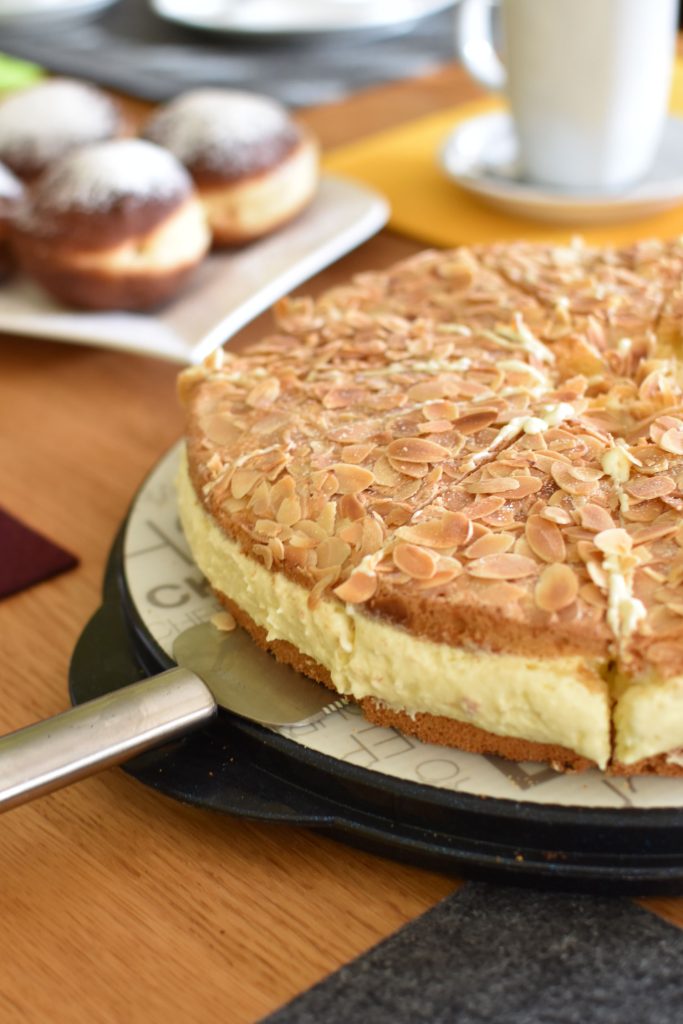 A must-try from German bakeries, this beloved tray bake cake is made of yeast dough filled with rich buttercream, whipped cream, or vanilla custard. The flavorsome crunchy topping is usually made by combining almonds, sugar or honey, and butter. It is placed on the yeast dough before it is baked.
There are different varieties of this cake across Germany. My grandmother's recipe, for example, would not add the filling, but instead, consist of yeast dough with crunchy nut or sometimes coconut shavings on top.
It is not exactly known where the name of the cake derives from, but the recipe is mentioned in cookbooks from the early 20th century onwards.
18 – Erdbeerkuchen – Strawberry Cake
This cake is a delightful summer classic and a dish for lovers of fruity flavors to truly enjoy. Often, the first fresh strawberries of the season are used to make it.
Erdbeerkuchen is made from uncooked berries that are placed on a vanilla sponge, topped with vanilla custard or a little buttercream. Some Germans opt for a cake without this topping, simply using the strawberries or spreading a little butter on the sponge.
The cake is finished with a layer of red jelly which can be made by using strawberry juice or strawberry flavored jelly. This beloved dessert can be found in many cafés throughout Germany and is often served with whipped cream.
19 – Kalter Hund – 'Cold Dog'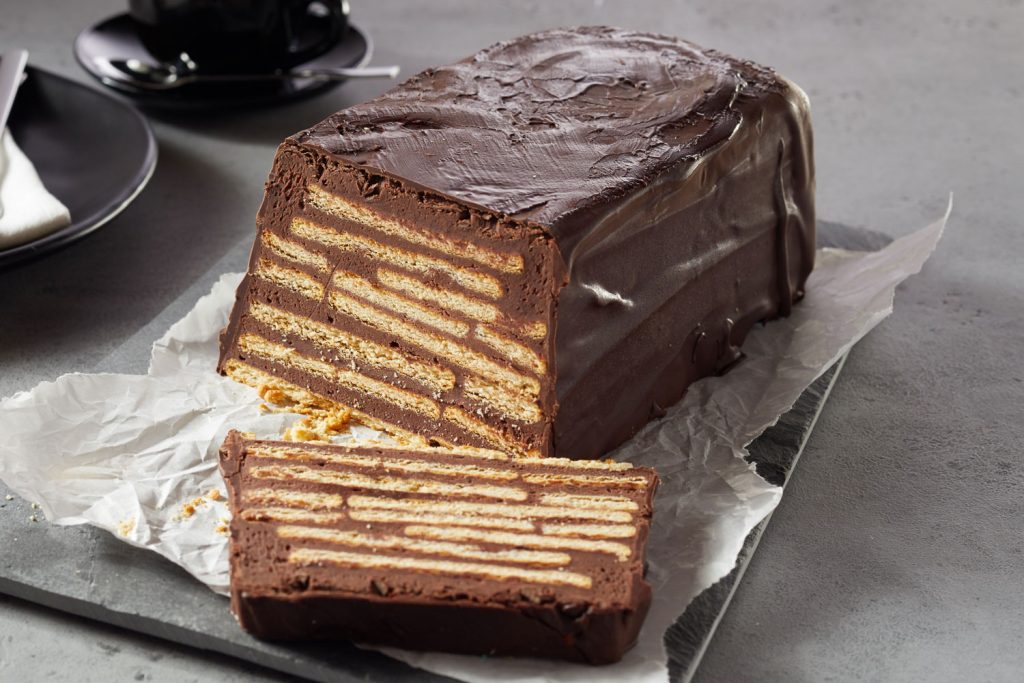 A treat for chocoholics that involves no baking, kalter hund, or "cold dog" is very simple to make. Traditionally the dish is made from a coconut fat and cocoa mixture that is used to bind layers of butter biscuits placed in a loaf tin. Once the tin is packed to the rim, it is transferred to the fridge to set.
20 – Mohnkuchen – Poppyseed Cake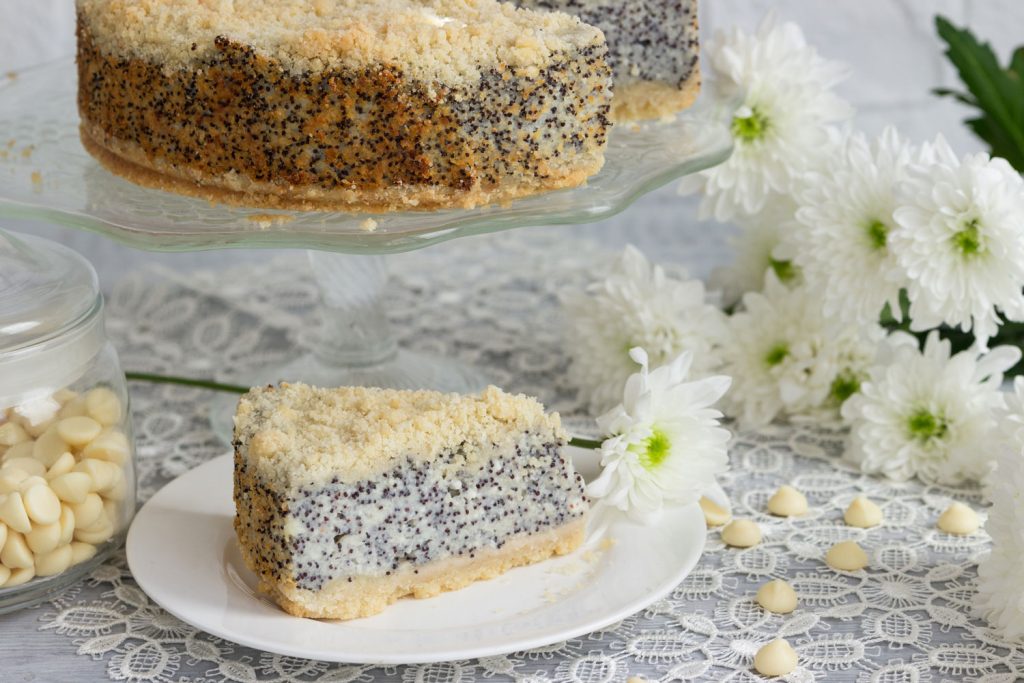 This German classic is often found in bakeries as a traybake with either a butter crumble topping or a mix of eggs, milk, and semolina topping.
The body of the cake consists of crushed poppy seeds which give the cake a slightly nutty flavor. The poppy seeds are cooked in milk, sugar, vanilla, and starch, egg, or semolina to thicken the mixture. Sometimes raisins or small pieces of apple are added before the delicious cake is placed on a pastry base and baked in the oven.
21 – Marmorkuchen – Marble Cake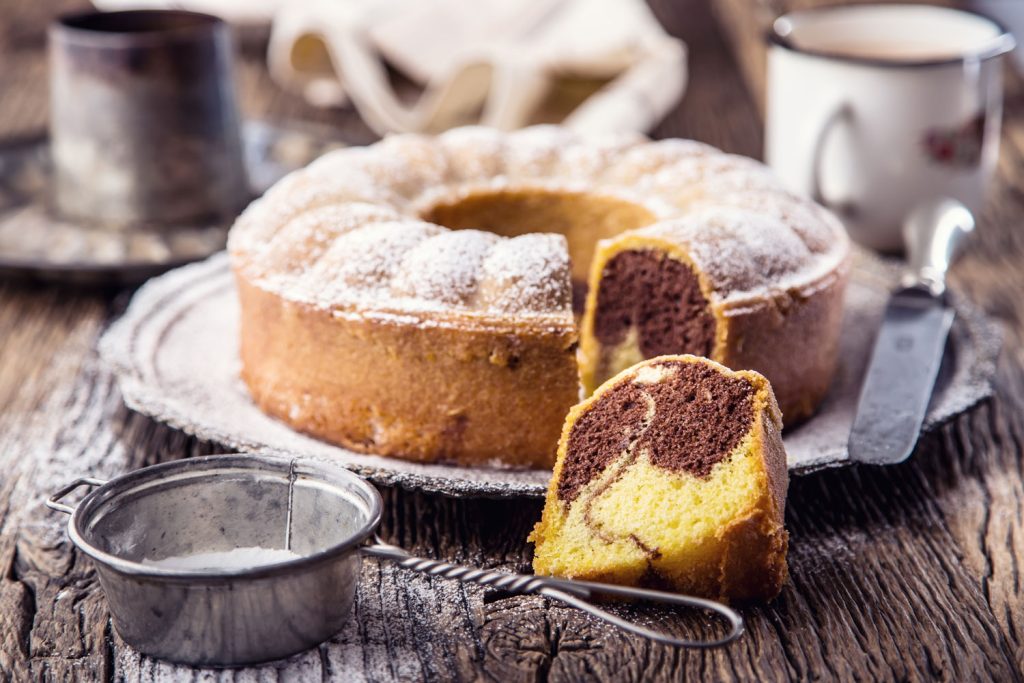 The decadent marble cake is made from a mixture of soft moist vanilla and chocolate batter, assembled either in a ring mold, Guglhupf form, or loaf tin.
A fork or baking needle is swirled through the batter to create the beautiful and iconic marble-like pattern. Highly skilled bakers even create patterns in the cake, which will guarantee admiring looks.
But the secret to the best marble cake is to get it irresistibly moist and fluffy. Hence, some people make the batter with quark, yogurt, or buttermilk to give it a lighter texture.
Once the cake has cooled, some people like to top it with chocolate icing or icing sugar. A heavenly pairing with coffee, this truly unique cake dates back to the 17th century and is very much a must-try cake when in Germany.
22 – Pflaumenkuchen – Plum Cake
This cake vividly brings to mind staying at both my grandmothers' houses. Each autumn they would both outdo themselves when the plums were ripe and the baking season was in full swing.
One grandmother would prefer a crunchy butter crumble topping and the other a soft creamy vanilla and semolina custard mixture. However, the base of each cake was always the same: yeast dough and plums.
This cake is also very popular in bakeries all year round. Depending on which area of Germany you are in, it can also be called Zwetschgenkuchen, as "zwetschgen" is just another term for plums. It's fruity, wholesome, and a must-try dessert, I assure you!
German Desserts and Cakes Summary
Rife with sumptuous textures and both sweet and savory flavors, German desserts truly offer something for everyone when it comes to the post-dinner section of the menu.
Particularly if you venture into bakeries and local eateries in German towns and villages, seeking out and trying the sweet dishes of German cuisine really can take your trip to Germany to a whole new level.
Enjoy these beloved dishes in whatever form you try them, and let the hearty, rich, and scrumptious nature of German food into your heart – you won't regret it!
You Might Also Like to Read
Save and Pin for Later
Keep these German desserts in a safe place, ready for a future visit, by saving this article to one of your Pinterest boards.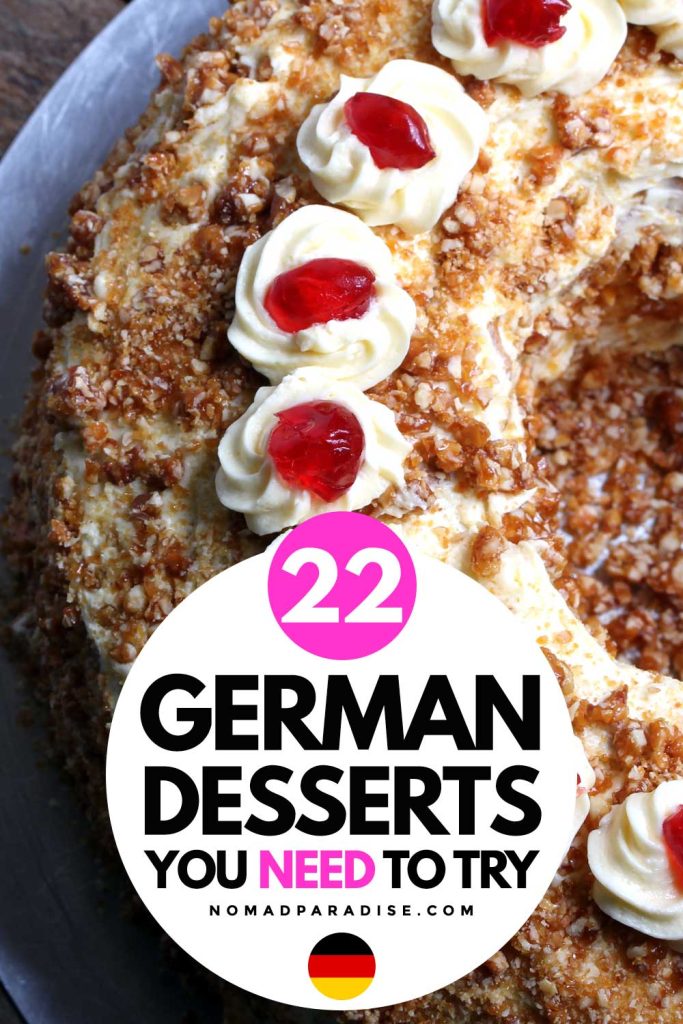 Author: Liane Baumgarten is a writer who grew up in a small village in East Germany. Families in that area relied on their own fruit and vegetable gardens to prepare traditional recipes that were passed on through the generations.
Images licensed via Shuttestock