This post may contain affiliate links, meaning if you book or buy something through one of these links, we may earn an affiliate commission at no additional cost to you. Learn more
While Greek food is world-renowned for its spiced meats and hearty mains, Greek desserts are one of this iconic cuisine's lesser-known delights.
These treats are packed with rich, sweet flavors, fruity notes, and multi-layered textures across a range of delicious cakes, pastries, and puddings.
Prepare for plenty of food envy, as a native writer takes us on a journey through a unique, delicious side of the country's foods. Here are 14 traditional Greek desserts you simply need in your life.
Greek Desserts
1 – Galaktoboureko (Semolina Custard Pie) – Γαλακτομπούρεκο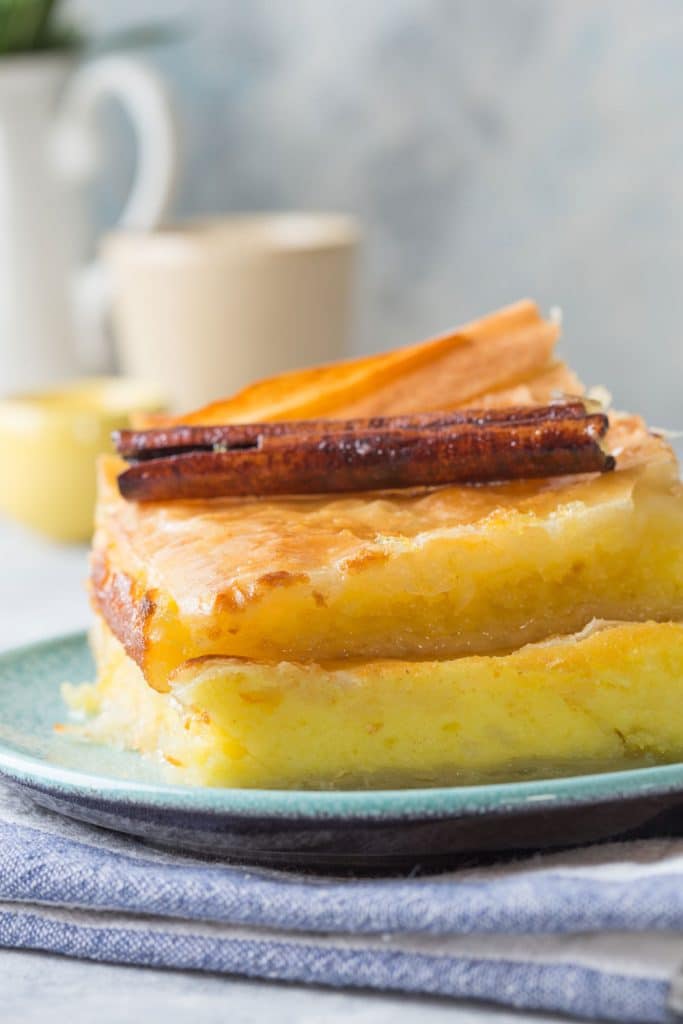 Galaktoboureko is a rich and delicious custard-based dessert, popular in both Greek and Cypriot cuisine.
Galaktoboureko is largely believed to be the successor of the much-loved French "Gâteau à la crème" (cake with cream).
It also helped influence a number of pies and dough-based desserts in Turkish cuisine and Middle Eastern cuisine, including the Turkish "Sütlü Börek."
Traditionally, the base of Greek Galaktoboureko is made of buttered layers of phyllo pastry, filled with custard cream and semolina.
Sometimes, local confectioners like to add lemon or orange peels to enrich the dessert's taste.
This Greek dessert is a real show-stopper and one to add to your must-try list.
2 – Rizogalo (Rice Pudding) – Ρυζόγαλο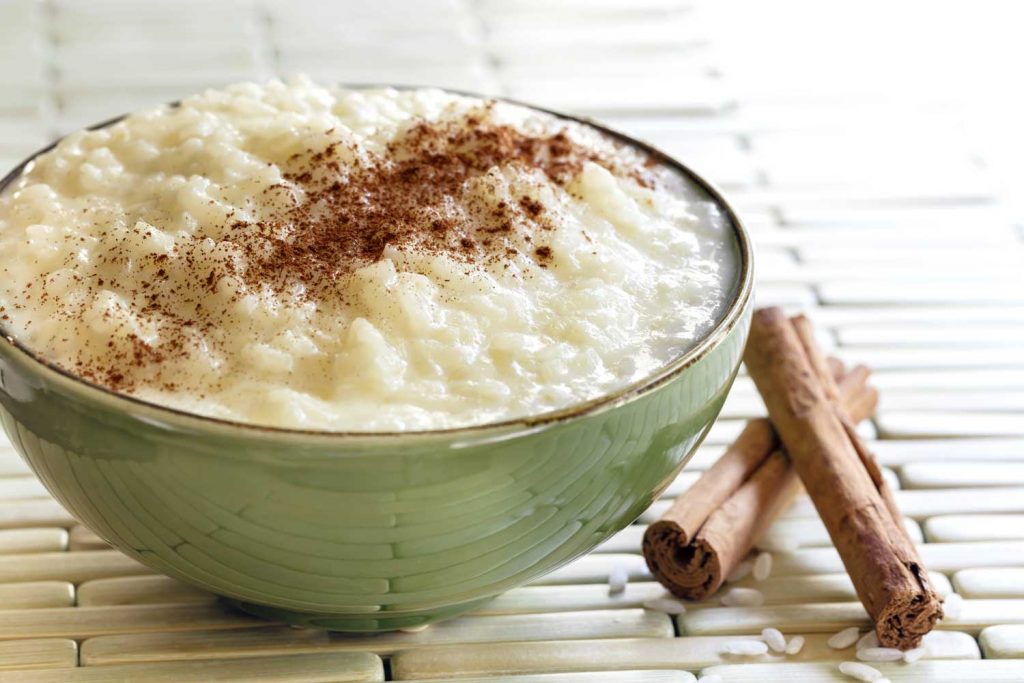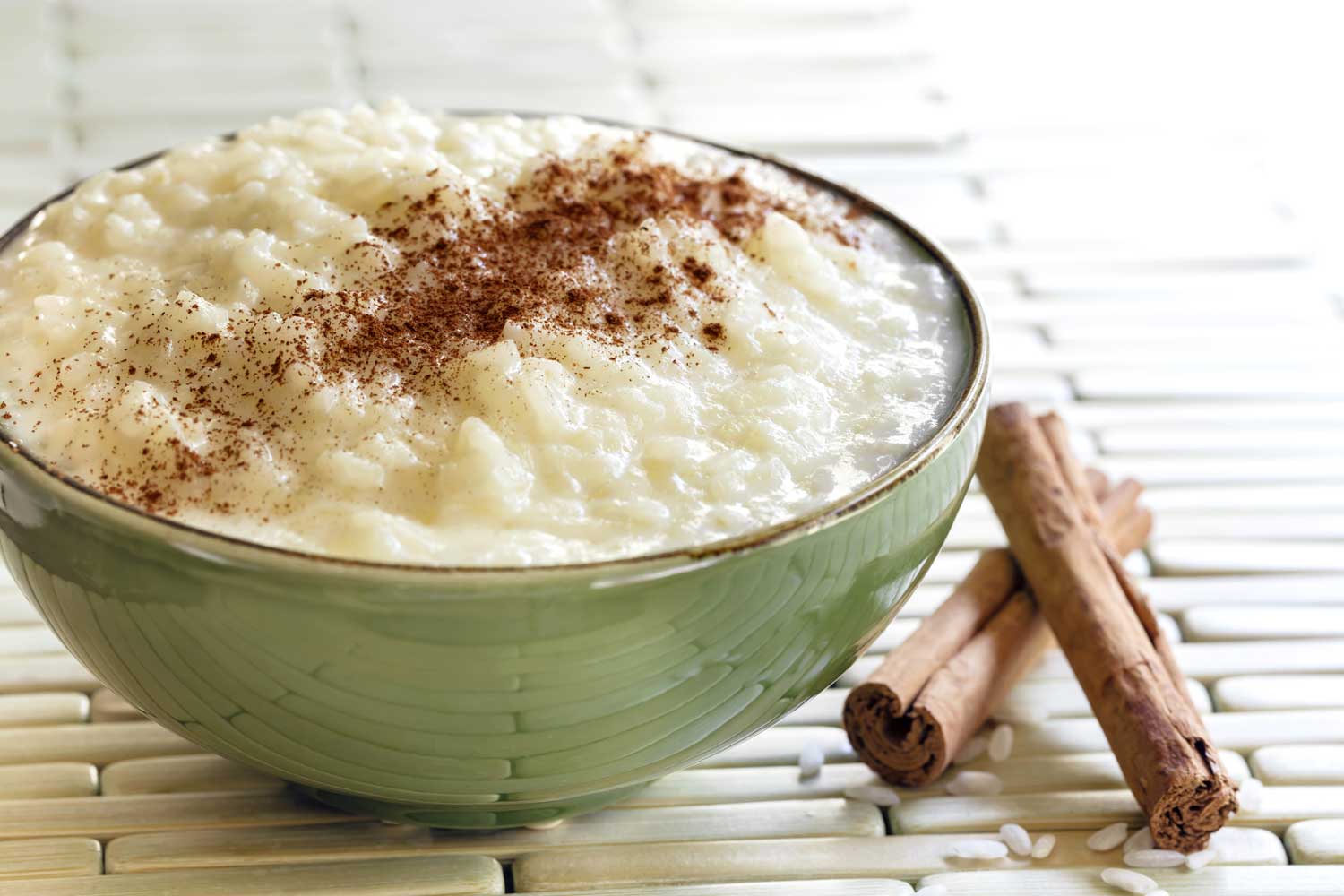 It's common for Greeks to eat this hearty rice pudding for breakfast. Rizogalo is known to be extremely filling, and it has a rich, sweet taste.
Often, Greeks add a sprinkle of cinnamon powder on top of this dessert. This is because cinnamon actually benefits our digestive system, and helps our stomach process food much more efficiently.
Traditional Greek rice pudding is also softer than other variations made throughout Europe.
A generous handful of dried fruits also helps elevate the rich, creamy taste of Rizogalo with a pop of sharpness.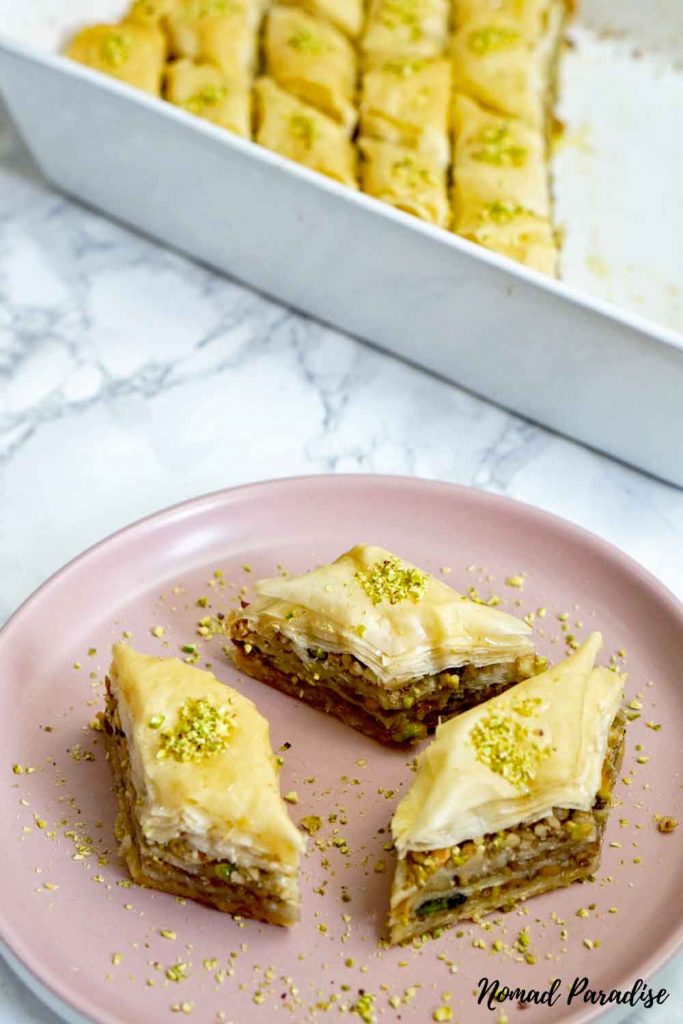 Authentic Greek Baklava is a symbol of true national pride! Baklava is made from 33 layers of baked wafer-thin phyllo dough, packed with sweetness.
Between the layers, you'll discover a sumptuous spread of chopped nuts, raisins, and sesame.
Baklava is baked whole. However, folding in the dough helps give this Greek dessert its iconic, wavy shape. This also allows it to be cut into bite-sized pieces to eat.
Once baked, with that desirable level of crispiness achieved, the baklava goes perfectly with a cup of hot, rich Greek coffee.
At Greek markets and food stores, you'll see these miniature rhombuses served and topped with honey syrup. Utterly delicious!
Read more: Baklava Recipe
4 – Kourabiedes (Almond Cookies) – Κουραμπιέδες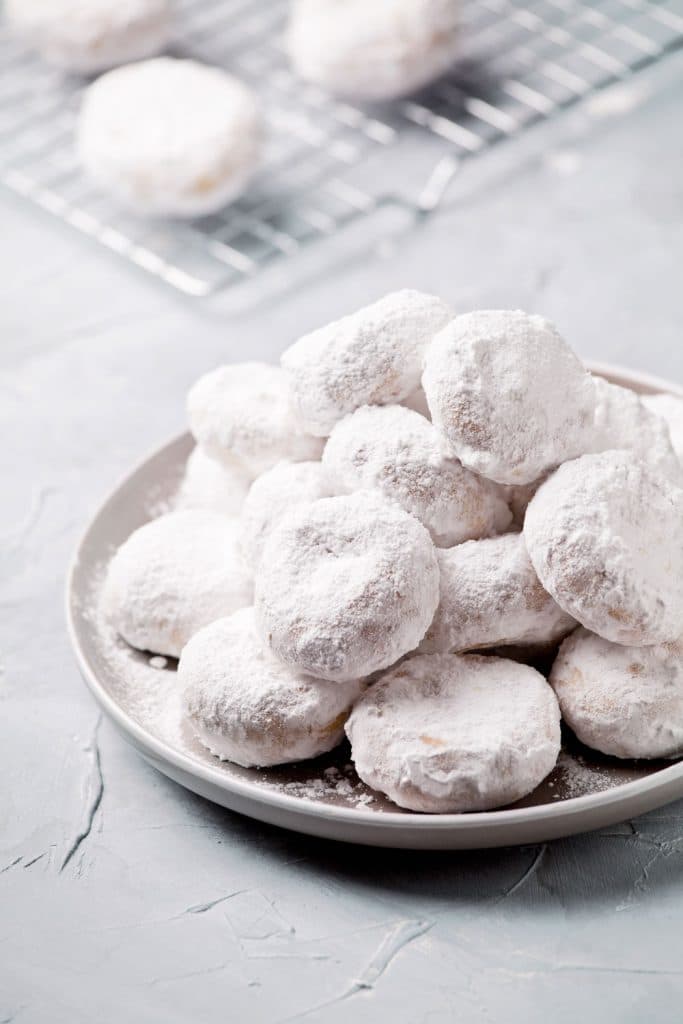 Originally, this dessert was baked and sold during the Christmas holidays. That is why almost all Greeks and Cypriots associate this dessert with the most wonderful time of the year!
Nowadays, however, Kourabiedes can be bought at bakeries and supermarkets throughout the year.
The main ingredient which makes these delicious cookies so special is floral water. This gives each cookie a light, delicate, and almost subtle smell.
Sometimes confectioners like to add a few drops of Ouzo or Metaxa to enhance each almond cookie's taste.
After the cookies are taken out of the oven, they are coated with sugar powder. For so many Greeks, just the sight of Kourabiedes reminds them of Christmas.
5 – Loukoumades (Fried Honey Doughnuts) – Λουκουμάδες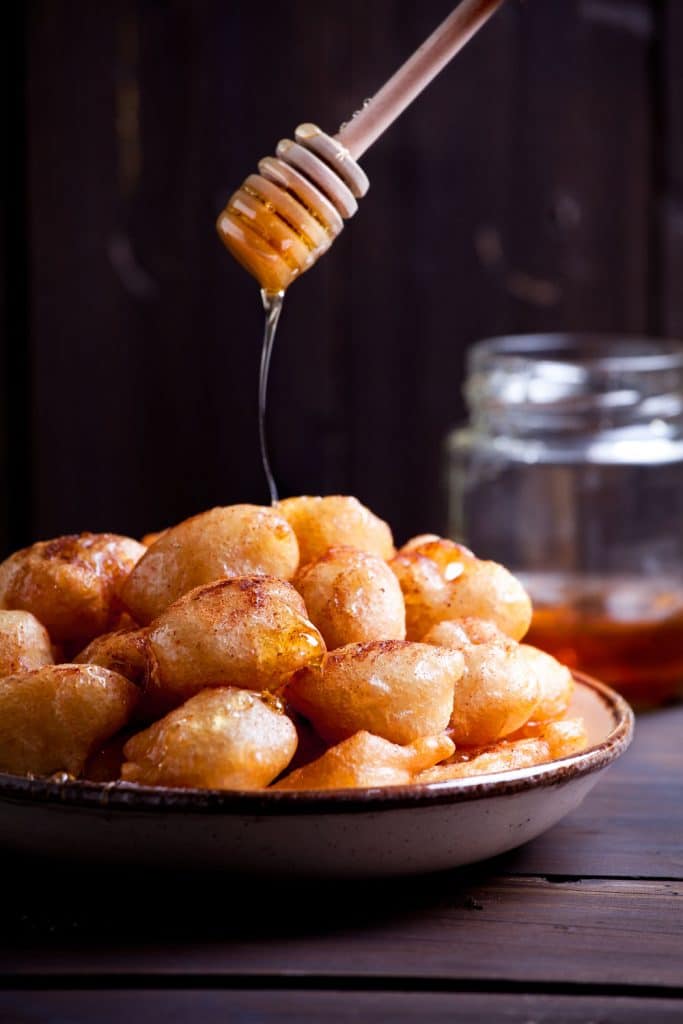 Loukoumades is one of the most famous and mouth-watering Greek desserts. You can find it in so many places, from Greek restaurants to street food vendors.
These juicy honey balls are made from yeast dough. Once rolled, the dough is carefully separated into small balls, then dipped into boiling hot oil.
After the doughnuts turn a light golden color, they are dipped into honey syrup, which gifts them with an absolutely irresistible smell.
Loukoumades can be eaten as they are, or with a variety of fillings. These include delicious, soft cheese and sweet apple fillings.
In the beautiful capital of Greece, Athens, loukoumades are even served with a chocolate filling and a scoop of vanilla ice cream.
6 – Halvas (Semolina Hard Pudding) – Χαλβάς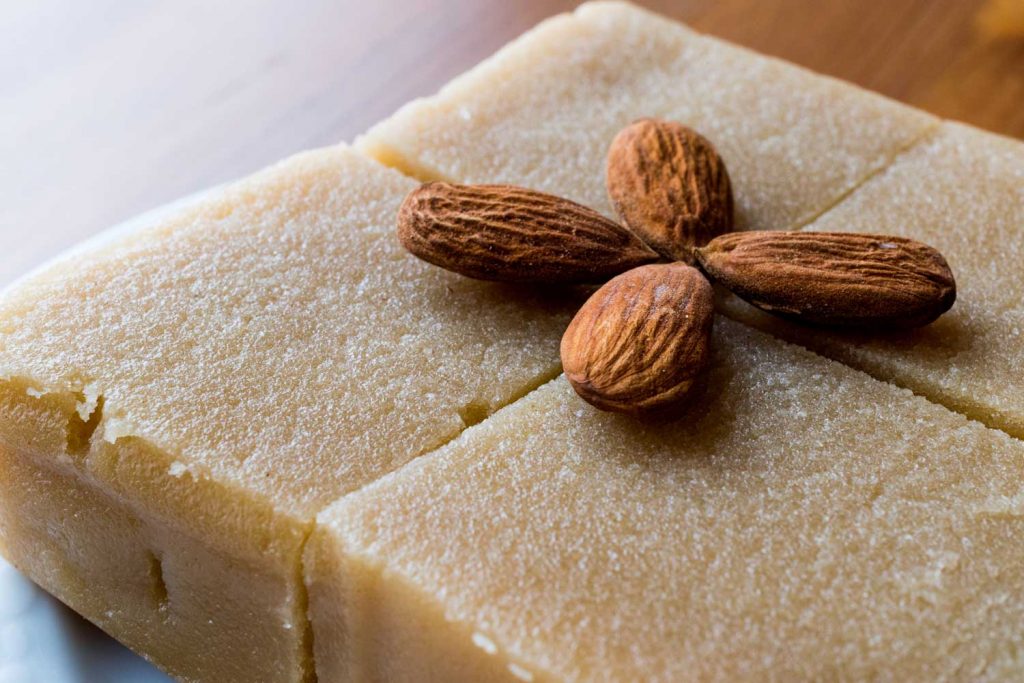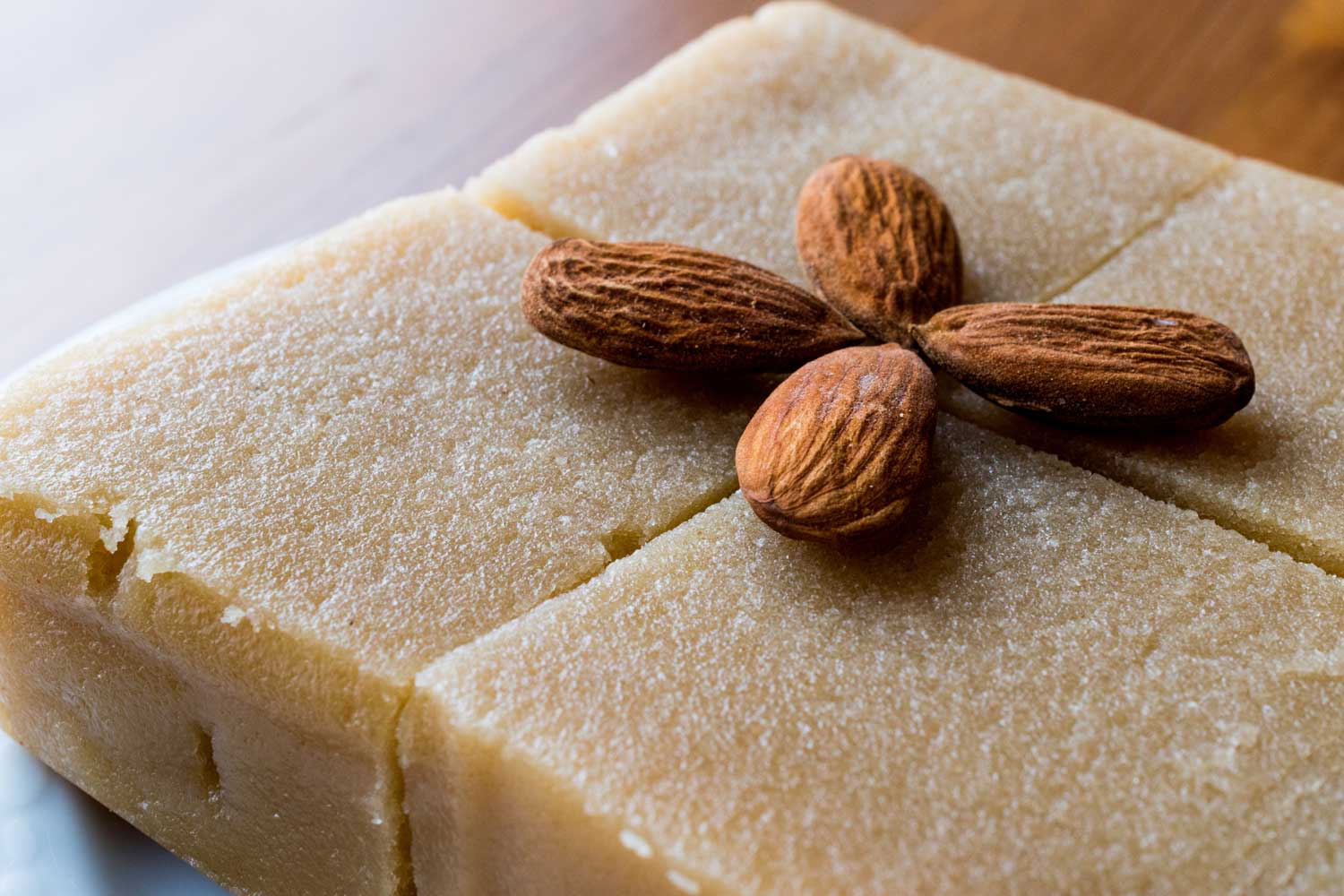 Halvas is a delicious pudding. For Greeks, it's a source of many vitamins and positive energy, which is enough to fuel you for a long day ahead.
During the Great Easter Lent, Halvas is consumed in vast quantities, since it does not contain milk or eggs.
Some say that just one bite of Halvas can cheer you up. Due to its dense, filling base, Halvas is perfect for keeping hunger away.
Traditionally, Halvas is a pudding made of olive oil, water, sugar, semolina, and spices.
New and exciting recipes have been experimented with over the years. Honey and chocolate-flavored Halvas are very popular in Greece's most visited tourist destinations.
7 – Kserotigana (Fried Pastry) – Ξεροτηγανα
Kserotigana is the pastry that made the island of Crete famous around the world.
Shaped like delicate roses, these spiral pastries are similar to Baklavas. However, Kserotigana is exclusively made during the days of Easter celebration.
The most challenging aspect of cooking Kserotigana is maintaining its traditional spiral shape.
For confectioners, the cooking process requires a lot of patience and an exceptional technique.
A confectioner once shared with me his 'life hack' on how to make the process a lot easier to make this delicious Greek dessert.
Simply roll the dough around your fingers, insert a fork in the heart of this roll, and start frying it in oil. Hey presto!
8 – Karithopita (Walnut Cake) – Καρυδόπιτα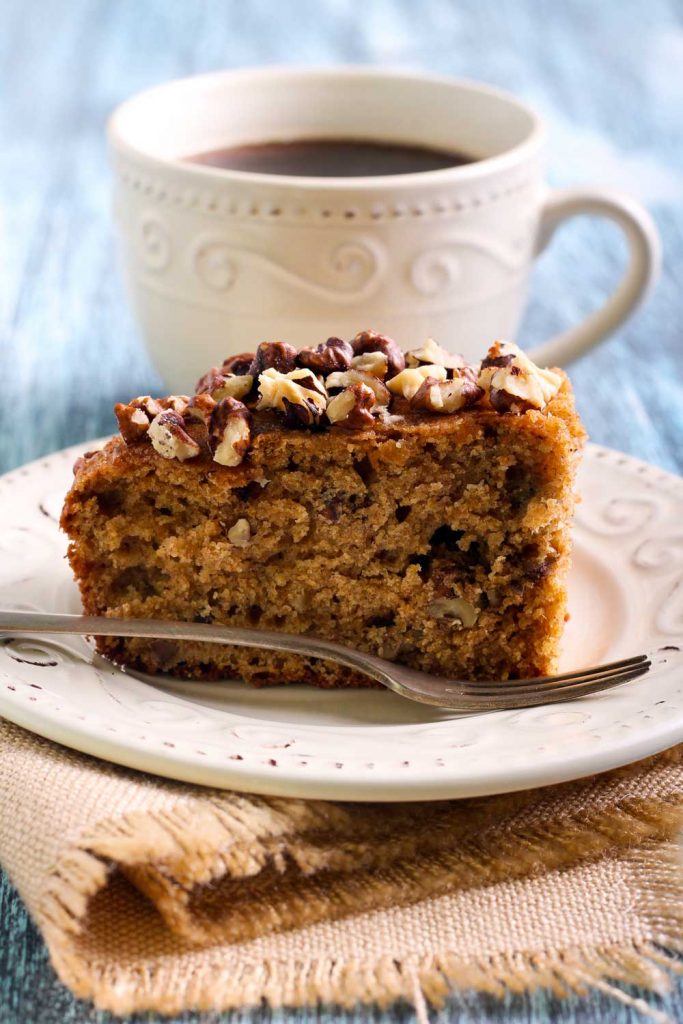 Similarly to Vasilopita, Karithopita is a Christmas dessert with an interesting origin story.
For generations, Greeks have maintained the tradition of putting a slice of Karidopita and a glass of wine under the Christmas tree.
It is believed that by doing this, Saint Vasilios (Santa Claus) will be given the opportunity to relax and treat himself after his long trip.
In return, the family will enjoy a year of good fortune and many pleasant surprises.
Greek walnut cake is made from a batter of, first, eggs, sugar, and butter. Once mixed, milk, chopped nuts, soda powder mixed with a little cognac, flour, and baking powder are added to the mixture.
Once the mixture is ready, it's poured into an oven pan and baked well. Finally, sweet syrup is drizzled over the top. Delicious.
9 – Vasilopita (Cake) – Βασιλόπιτα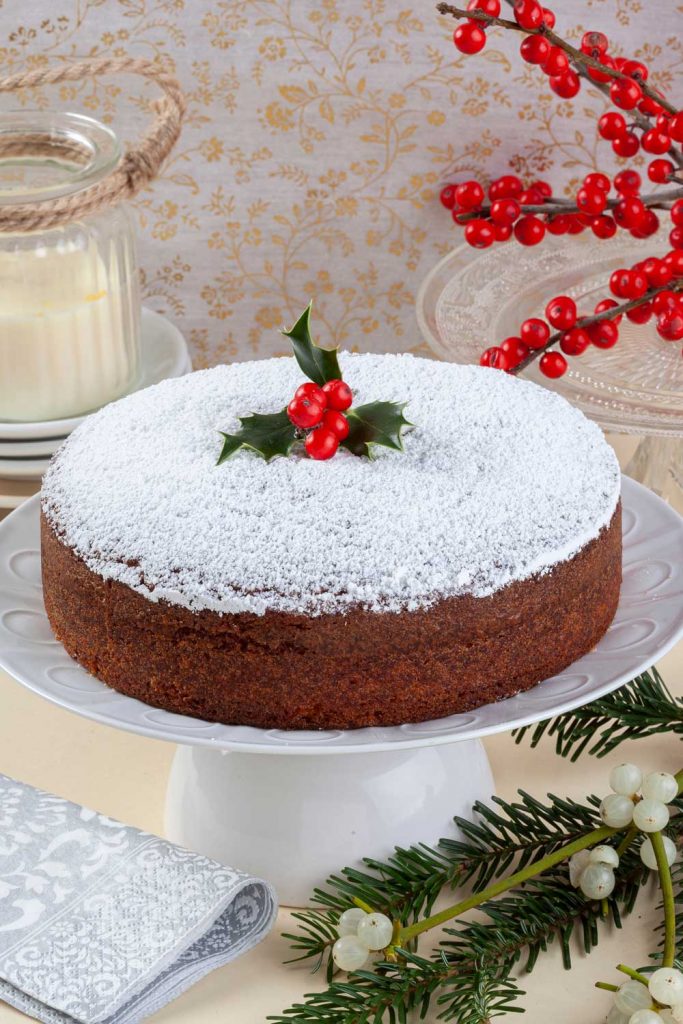 If you get to try vasilopita, consider yourself to be very lucky! This cake is only baked to celebrate Saint Basil's Day, on the 1st of January.
Translating to 'New Year's Bread,' Vasilopita is a rich, moist cake, which can be made from a variety of doughs, depending on the region of Greece.
The shape of the cake, circular, signifies the halo of Saint Basil. It's baked with a hidden coin inside.
When eaten by families, whoever finds the hidden coin inside will be blessed with good luck.
Vasilopita is an integral part of one of Greece's most important traditions. If you're in Greece over New Year, there's a good chance you'll be able to partake in the tradition.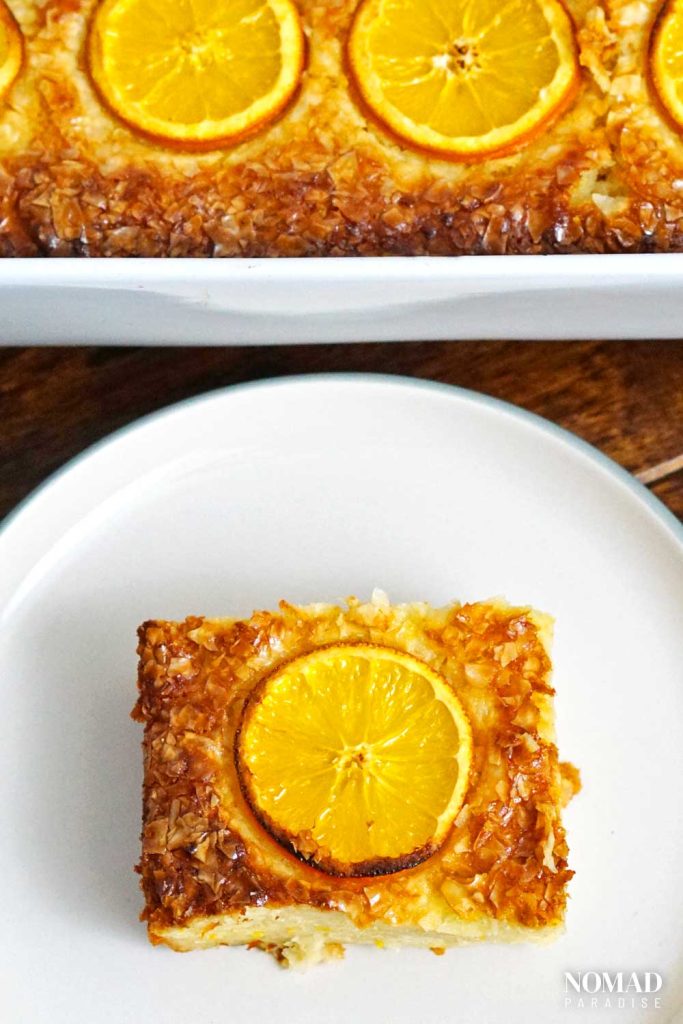 Portokalopita is a rich, moist, and zesty Greek cake, with both a unique appearance and preparation technique.
Normally, when you work with phyllo dough, you have to handle it carefully in order not to damage its structure.
In the case of Portokalopita, however, you can be as messy and carefree as you like!
To make this wholesome Greek orange phyllo cake, you first have to rip the phyllo dough into pieces, then bake them in the oven to dry them out.
Once baked, add the pieces to a tasty creamy mixture of butter, sugar, vanilla, eggs, fresh cream, and most importantly, grated orange peel.
Once the mixture is ready, you simply pour it into an oven tray and let it bake. Greeks have a saying for this cake: 'the more orange, the better!'
Read more: Portokalopita (Orange Cake) Recipe
11 – Diples (Pastry with Honey) – Δίπλες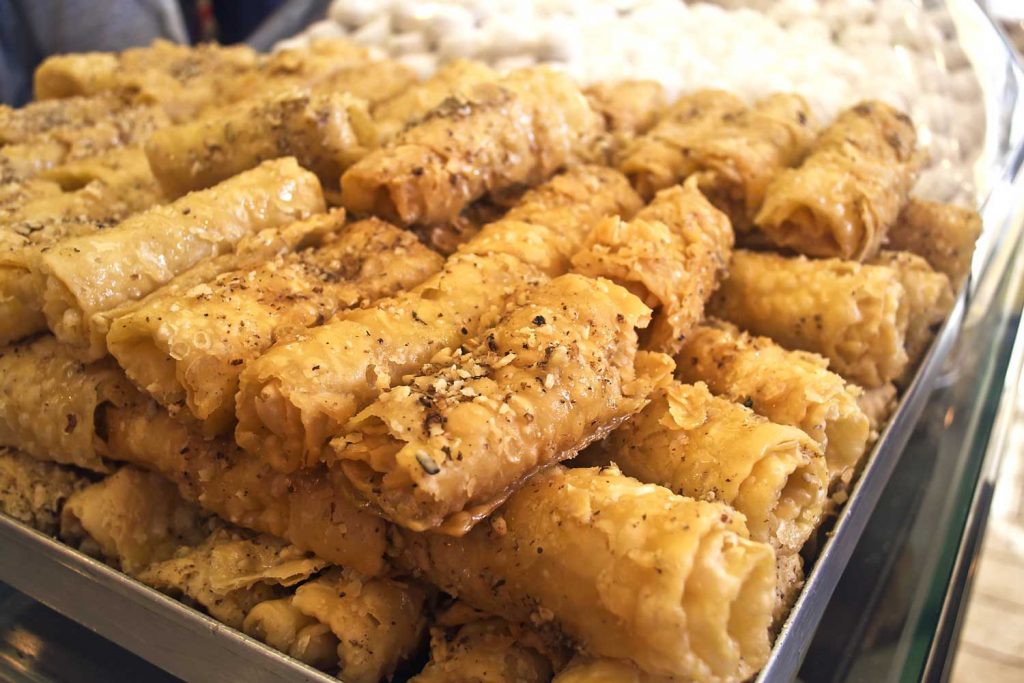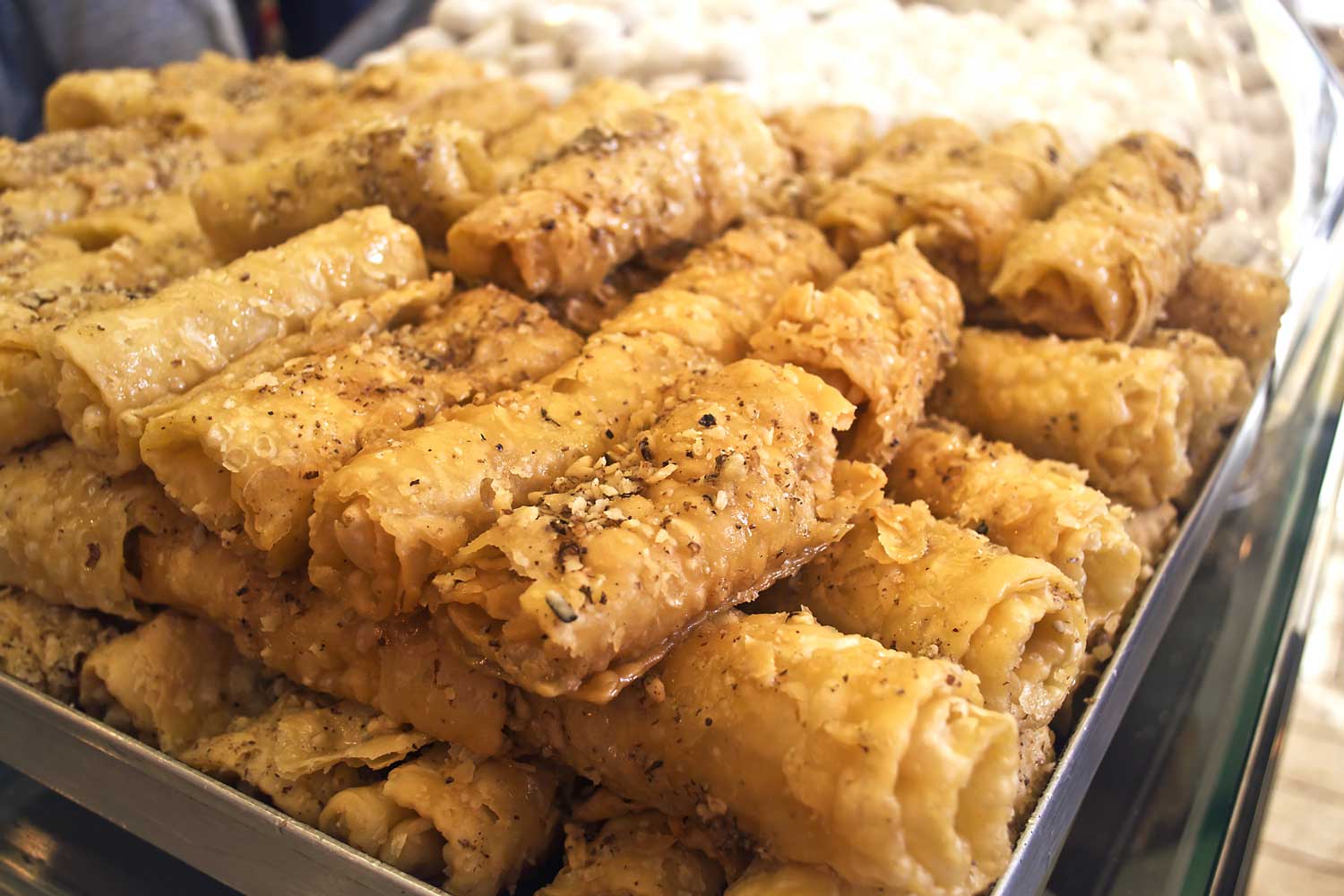 Diples is a fried Greek pastry that has an unusual and challenging preparation technique. Diples means 'fold' in English.
Hence the unique shape of diples, as the sheets of dough, made from eggs and flour, are folded into circular or triangular shaped tubes.
Once formed, the dough is cut into small rectangles and dipped in hot oil. When small bubbles start to form on the rectangles' surface, the diples should be carefully picked from the oil and rolled up.
Timing is crucial with diples. It's a challenging skill to master, but one that produces a dessert with a sumptuous crispy texture.
Once the diples have been fried and rolled, they are topped with syrup and chopped nuts, commonly crushed walnuts.
It is also common to see diples drizzled with honey or chocolate. However you try it, this is one of Greece's most unique and delicious desserts.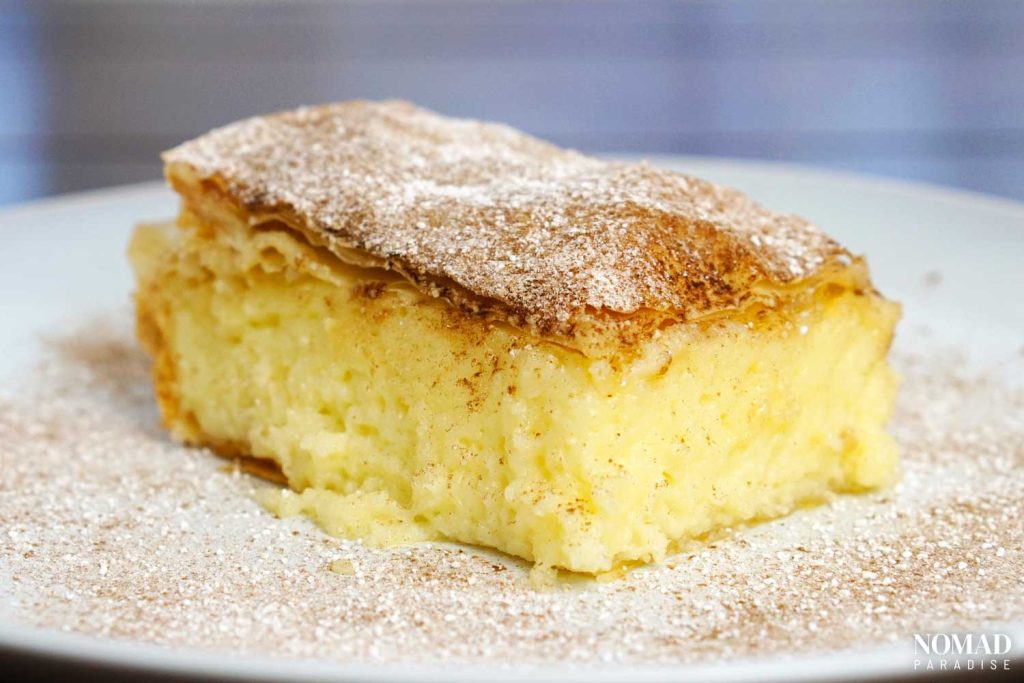 The Greek Bougatsa is a creamy custard pie enveloped in a light phyllo pastry, with a sprinkle of cinnamon or sugar on top.
Don't be surprised if the Greek Bougatsa you try is 95% filling and only 5% phyllo dough. That's quite common.
Additionally, you will probably find many different variations of Bougatsa, including buttercream, sweetened cheese, lemon cream, and orange cream. Try them all while in Greece, and let us know your favorite!
Read more: Bougatsa Recipe
13 – Gliko tou Koutaliou (Spoon sweets) – Γλυκό του κουταλιού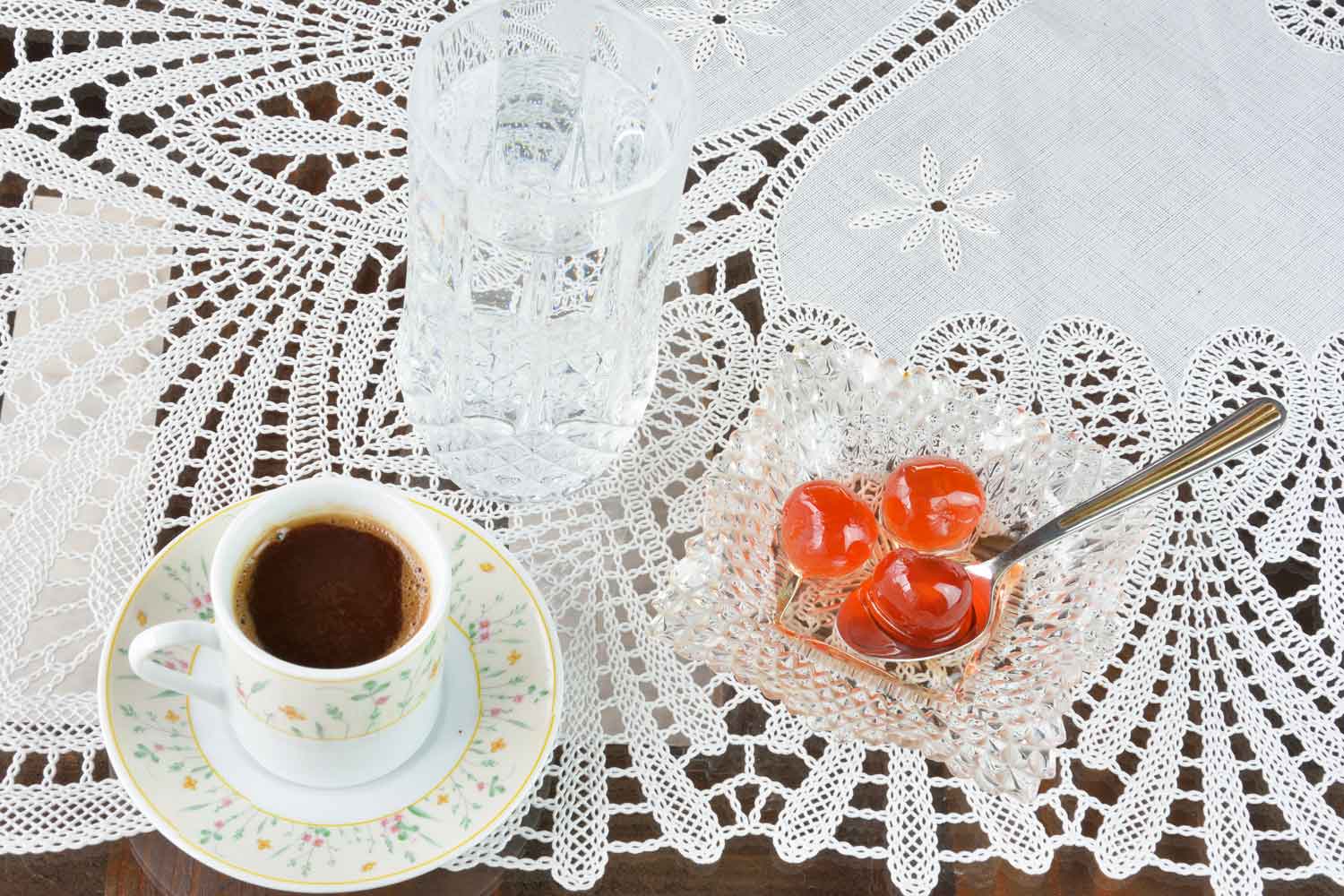 Gliko tou Koutaliou is a marvelous and delicate Greek dessert, and a true testament to Greek hospitality.
Meaning 'a sweet of the spoon', Gliko tou Koutaliou consists of dollops of various sweet and savory jam-like preserves, served in a small silver spoon.
Tourists are often fascinated when served Gliko tou Koutaliou by hotel and homeowners across the country.
A gesture of hospitality and goodwill, this fascinating treat has a wide range of flavors, depending on the preserve or jam used.
From classic flavors like various berries to interesting ones like walnuts, watermelon, and even carrots and eggplants, there are unlimited possibilities with this dessert.
Be sure to ask for this delicate Greek dessert at any traditional tavern, hotel, or bed and breakfast. It's one of Greece's must-experience traditions.
14 – Kantaifi (Pastry from Shredded Phyllo Dough) – Κανταΐφι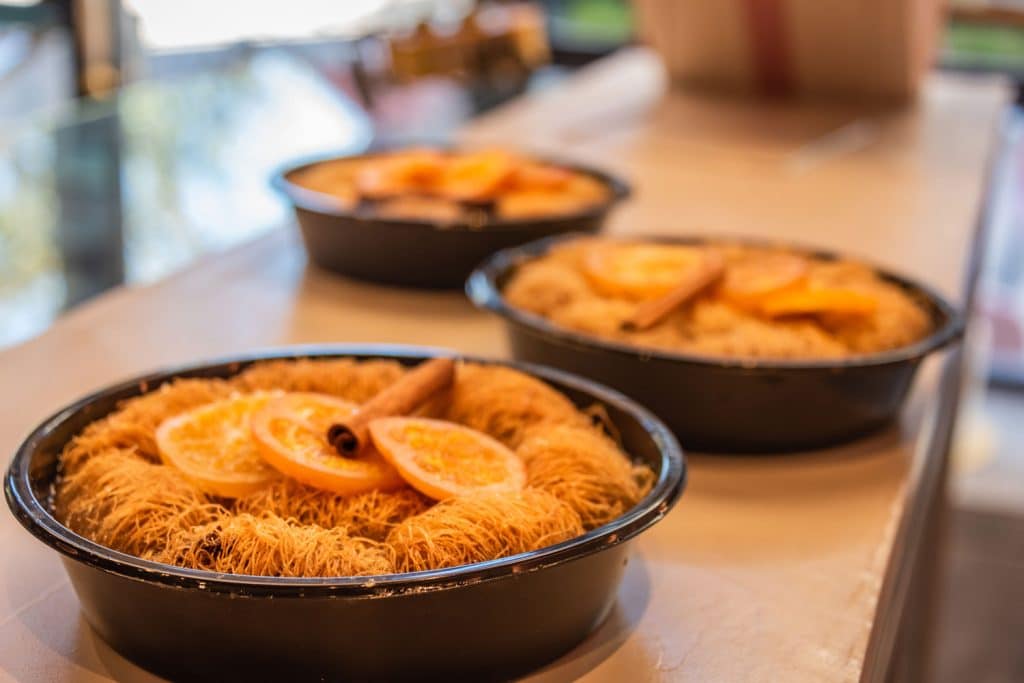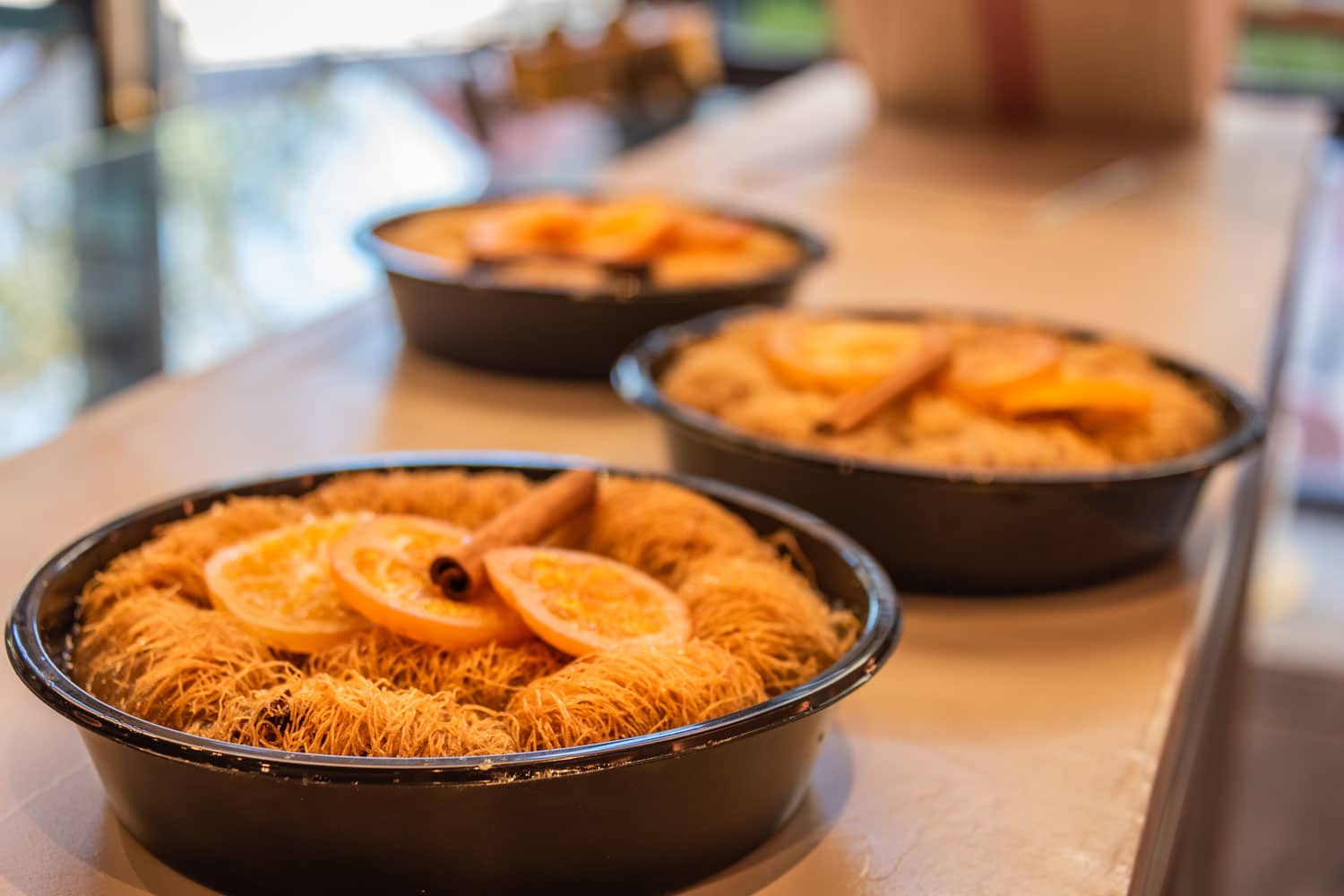 Kantaifi is a beautiful Greek dessert of a thinly cut dough exterior that holds a delicious filling of chopped almonds, sugar, and plenty of cinnamon.
Once prepared, Kantaifi is showered in syrup. This divine dessert is enjoyed in Greece, Turkey, and across the Middle East
Greece's variation, however, due to its textured casing of thinly rolled strips of dough, around ten centimeters in length, is arguably the most eye-catching of the versions.
Kantaifi, like baklava, perfectly fuses savory notes, from the walnuts and cinnamon, with the richness and sweetness of the syrup.
Greek Desserts Summary
Greek food really is the gift that keeps on giving. We were already indebted to this magnificent cuisine through iconic foods like tzatziki sauce, Greek yogurt, and lamb kebabs.
Cross-over from savory to sweet, and there's a world of richness, sweetness, and decadence to Greek cuisine.
Utilizing diverse textures through different batters and pastries, Greek desserts are just as beautiful as they are delicious.
Then, there's the delicate balance between sweet and savory. Greek cuisine offsets sharp, sweet flavors perfectly, through the use of savory ingredients like Greek yogurt and walnuts.
All these contrasting textures and flavors fuse to create an array of eye-catching, mouthwatering foods that soothe both the stomach and the soul.
Whether you're visiting Greece, ordering Greek food, or cooking at home, do not overlook the sweet side of this beloved cuisine. There's splendor by the bucket load.
So, one last time, before we go, here's the full list of all the desserts covered in this article.
Be sure to have this list of Greek desserts handy when you visit so that you can try one or more of these popular and traditional desserts.
Galaktoboureko (Semolina Custard Pie) – Γαλακτομπούρεκο
Rizogalo (Rice Pudding) – Ρυζόγαλο
Baklava (Phyllo Pastry) – Μπακλαβάς
Kourabiedes (Almond Cookies) – Κουραμπιέδες
Loukoumades (Fried Honey Doughnuts) – Λουκουμάδες
Halvas (Semolina Hard Pudding) – Χαλβάς
Kserotigana (Fried Pastry) – Ξεροτηγανα
Karithopita (Walnut Cake) – Καρυδόπιτα
Vasilopita (Cake) – Βασιλόπιτα
Portokalopita (Orange Cake) – Πορτοκαλόπιτα
Diples (Pastry with Honey) – Δίπλες
Bougatsa (Breakfast Pastry) –Μπουγάτσα
Gliko tou Koutaliou (Spoon sweets) – Γλυκό του κουταλιού
Kantaifi (Pastry from Shredded Phyllo Dough) – Κανταΐφι
You Might Also Like to Read
Save and Pin for Later
Excited to try some of these Greek desserts at a later date? Keep this article in a place you can easily find it, by pinning it to one of your food or inspiration Pinterest boards.
---
---
Contributor: Anastasiya Tikhonova is a Russian-Greek multilingual translator and writer, living in Cyprus. She writes on a range of Cypriot, Greek, and Russian topics, including cuisine and culture.